Introduction
Collectiva is Mexico's first luxury brand. Launched in 2019 by Concepción Orvañanos in her native Mexico City, Collectiva brings together elegantly modern design with traditional Mexican artisanship for a sublime combination that has gained fans throughout Central America, the United States and Japan.
With understated colors and clean lines, Collectiva's feminine silhouettes are an ideal medium to spotlight and elevate the generations-old craftsmanship that are their heart and soul. The collections utilize two types of weaving techniques: Pedal loom weaving to create textured cottons; and backstrap loom weaving, a time-consuming process that produces a luxurious fabric with complex depth. Two styles of embroidery add delicate detail. The deshilado technique creates a type of lace that is set into blouses and dresses, while counted cross-stitch embroidery is used for subtle floral motifs in tonal colors.
Collectiva is the latest evolution in the work that Orvañanos has been doing for nearly two decades to support artisans in rural communities and preserve the region's textile traditions. She launched a children's line called Arroz con Leche in 2002, and co-founded a contemporary women's label, named Yakampot, in 2012, with her second cousin, Huguette Hubard. A graduate of prestigious Central Saint Martins design school and former VP of design for Donna Karan, Hubard is now creative director of Collectiva. The two women's goal is to channel Mexico's artisanal heritage into timeless styles that women around the world will treasure as future heirlooms.

PRESERVING TRADITIONS, UPLIFTING ARTISANS
Collectiva's mission is to support at-risk communities of indigenous artisans by providing a viable economic outlet for their craft, and to celebrate the history and culture behind it. Founder Concepcion Orvañanos and creative director Huguette Hubard employ around 230 artisans in the Mexican states of Chiapas and Michoacán. The artisans, mostly women, earn above 170% the minimum wage in Mexico and are given the flexibility to work from home as they care for their families or to work communally. By working with the same communities over time, Orvañanos and Hubard are able to evolve their techniques. Collectiva's support, which includes donating a percentage of sales, also ensures that these traditional skills—passed down from generation to generation—won't be lost. Centralizing Collectiva's supply chain entirely in Mexico also creates positive environmental impact, as does safeguarding the culture of indigenous peoples, who Orvañanos calls, "the greatest planetary warriors we have."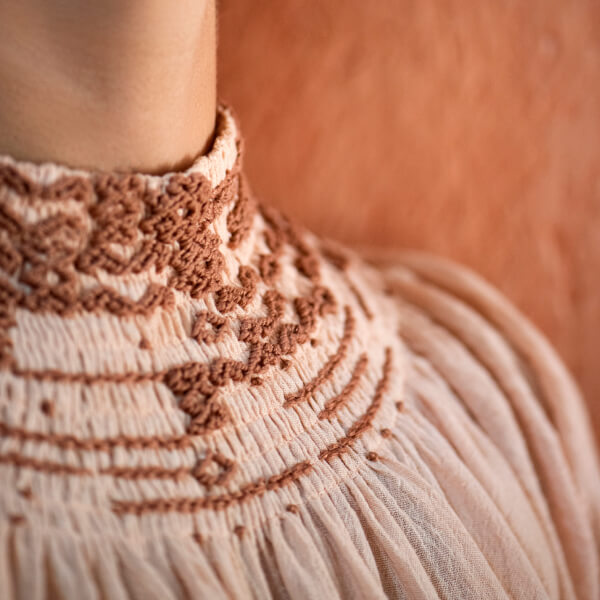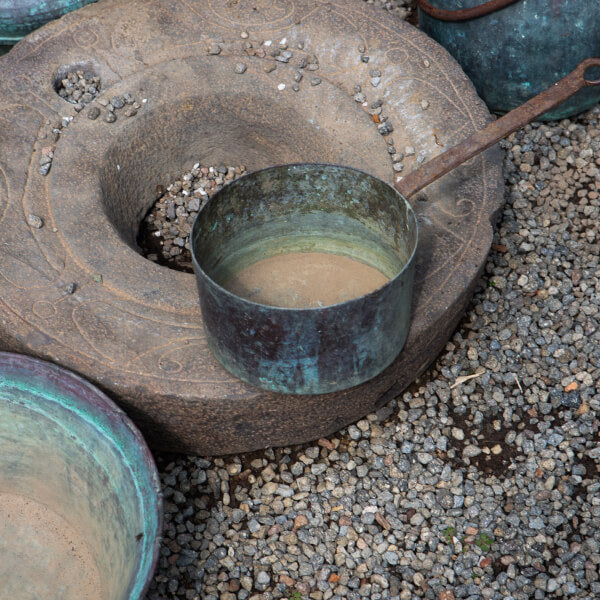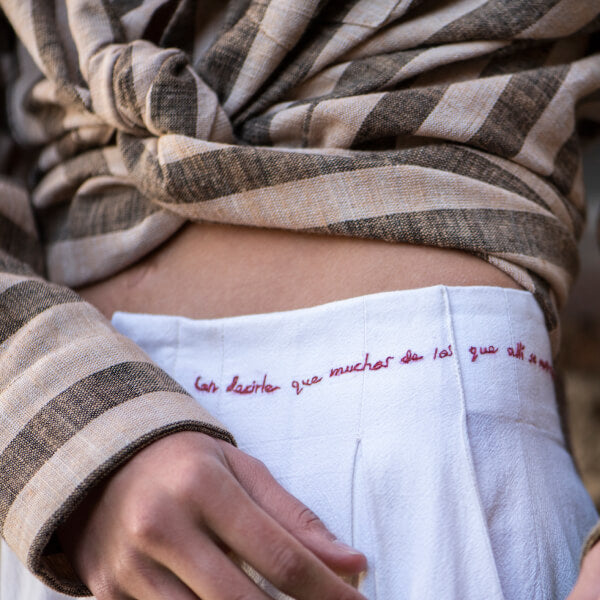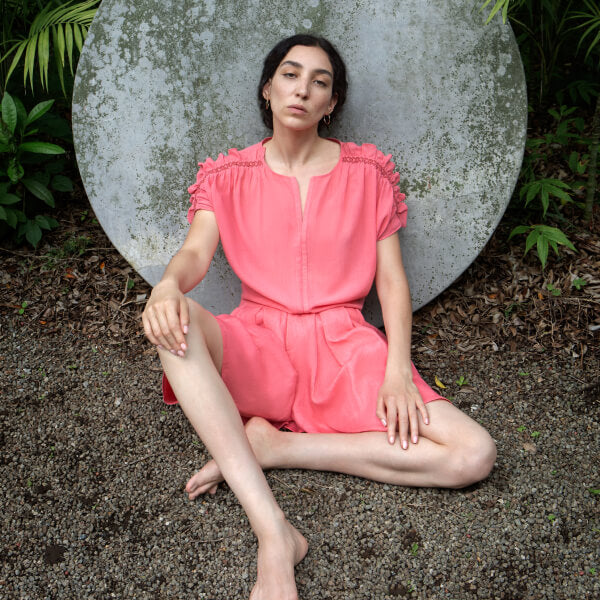 "

I want the women who wear Collectiva to feel a connection to the artisans who made their clothes.

--Concepción Orvañanos