Introduction
Launched in 2009, Adriana Castro, the brand, is a mirror-perfect reflection of Adriana Castro, the woman. Her bags bring together the culture and craftsmanship of the designer's native Colombia along with her elegantly understated sensibility and first-hand knowledge of what busy, stylish women need.

The brand's most iconic style, the Zenú Circle bag, embodies all the above. Its round shape and striped motifs woven from locally grown palm fiber, known as caña flecha, are inspired by the traditional Colombian sombrero vueltiao. Castro elevates it with buttery leather trim and a canvas lining, adding thoughtful details like an interior pocket, magnetic closure, and removable shoulder strap.

Instead of seasonal collections, Castro creates seasonless 'families' of bags, accessories and home decor that she builds upon with variations in color, shape and size. These one-of-a-kind, handmade pieces are timeless, wearable works of art for the women of any age who value timeless design and high-quality artisanship.

Castro was born in Baranquilla, Colombia, and grew up fascinated by the magical realism of Gabriel Garcia Marquez and the poetic ballads of Rafael Escalona. Her creative influences are rooted in the rich sights and sounds of her Caribbean childhood, and constantly refreshed by new inspiration that she finds through travel, architecture, and art.

With an education in both design and economics, Castro is committed to building a sustainable company--one that makes beautiful long-lasting products with integrity and creates genuine opportunity for indigenous communities and artisans in Colombia and beyond.

LUXURY WITH PURPOSE
Adriana Castro is committed to preserving artisanship and responsible use of noble materials that stand the test of time. Caña flecha is used extensively throughout the brand's products. Weaving this locally grown palm fiber is an ancestral technique of the indigenous Zenú community of Colombia. Castro works with an indigenous master weaver and several members of his family, mostly women, to produce her bags and accessories. It's a painstaking process that requires great skill. A single spiral bag can take between five to seven days to produce.

The brand's leather trim and leather bags are made using vegetable tanned cow and goat skins sourced from Italy. In 2021, the brand established an atelier in Barranquilla's old city where the first prototypes are made. As her business grows, Castro is focused on broadening the reach of her positive impact, working closely with the annual Latino Impact Summit at the United Nations, which seeks to reduce inequality in Latin America and to achieve UN sustainable development goals in the region.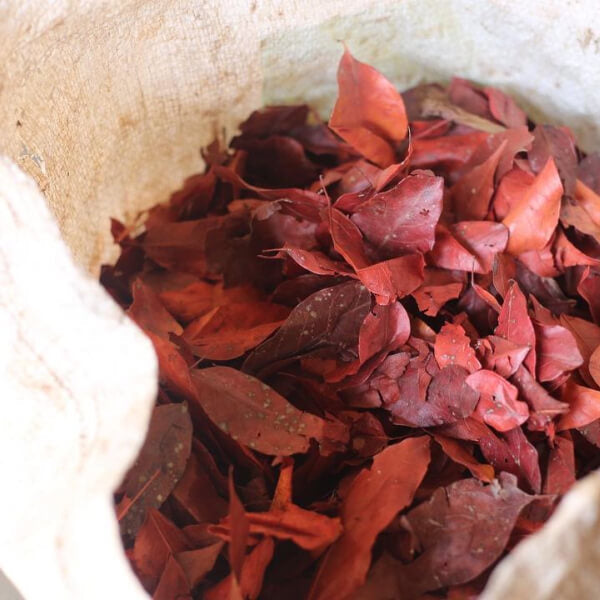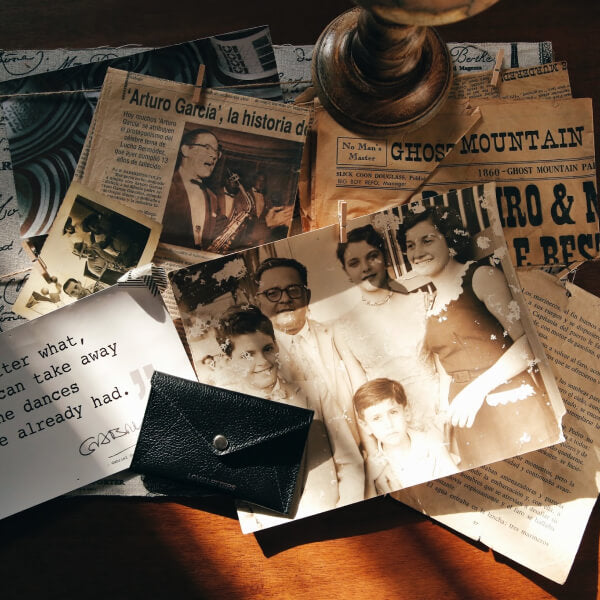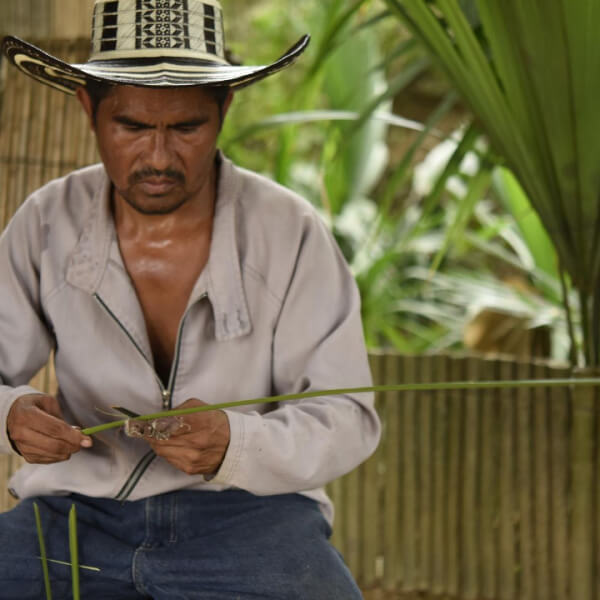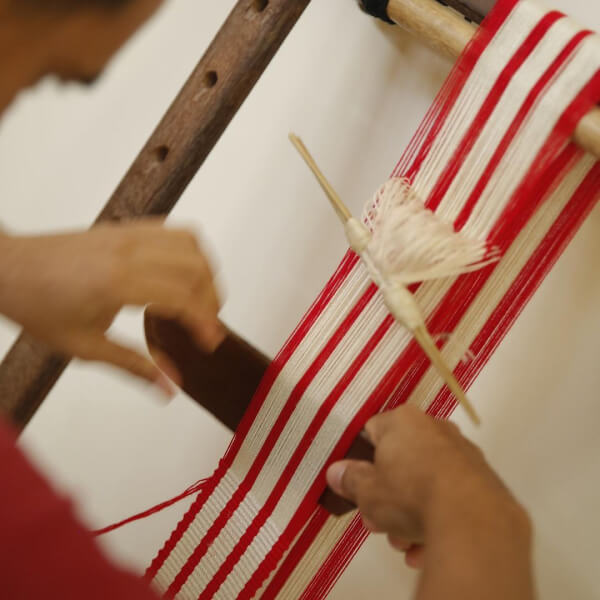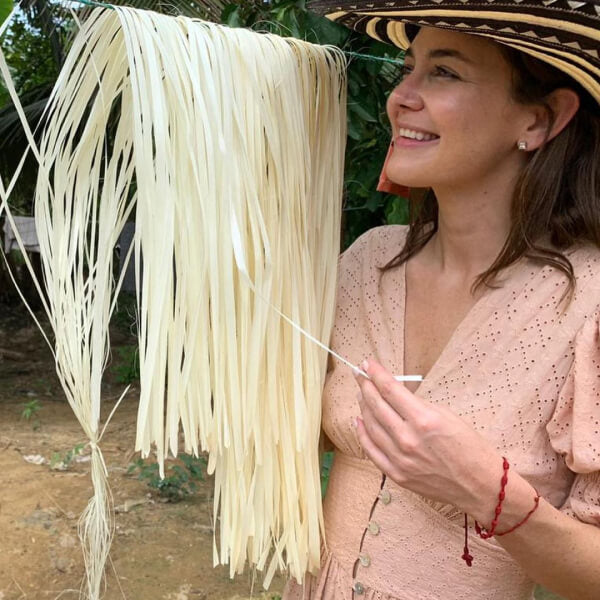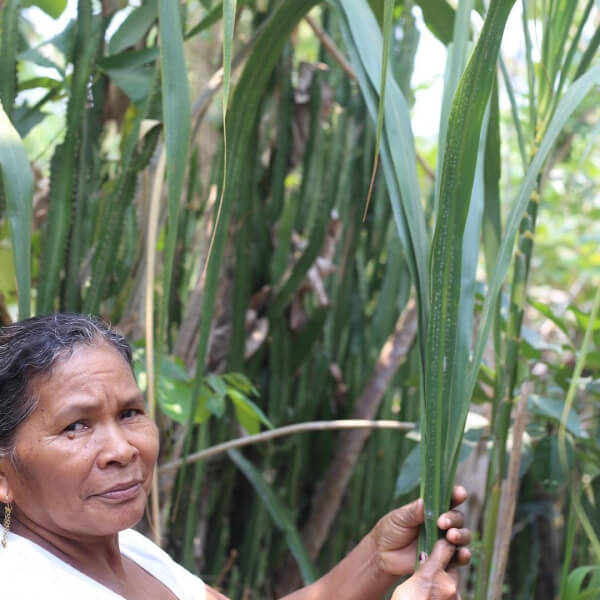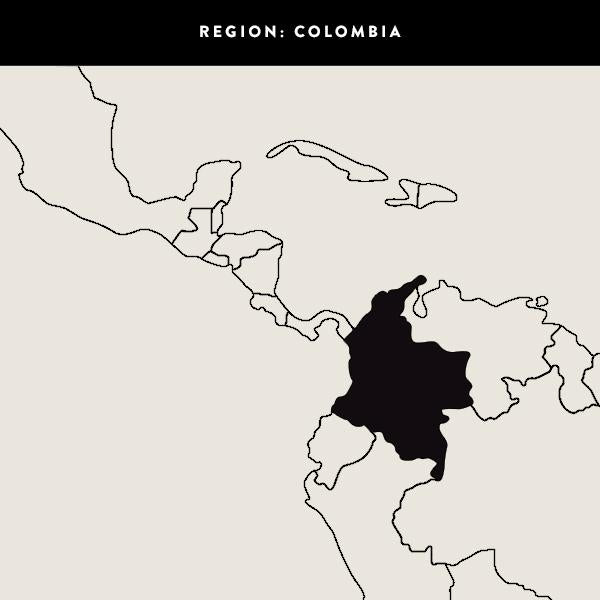 "

Our bags have deep-rooted history and are all handmade by skillful Colombian artisans. Each piece is timeless and showcases our conviction that fashion should never be ephemeral nor superficial.
– Adriana Castro