Honoring Gemstones
From emeralds to diamonds and beyond, each piece from the Protagonist collection showcases gemstones that are sustainably-sourced.
"I don't consider sustainability to be a trend. I see it as a way of life, and it is deeply crucial to the future of our planet. I have decided to use my voice to lead and inspire the fine jewelry industry to take the necessary steps to care for our planet and its people through grace and education." - Alexandra Mor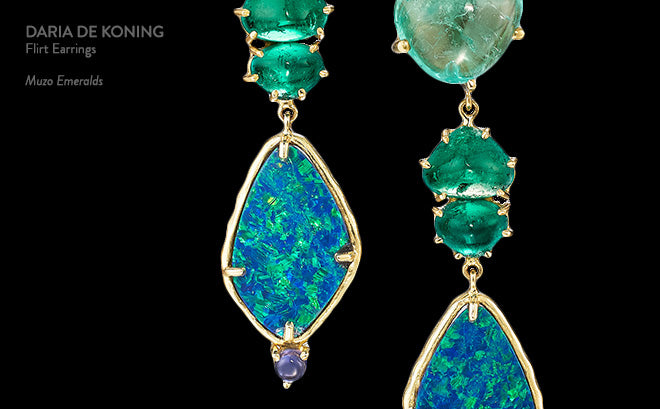 Muzo Emeralds
The Muzo mine, located in Boyaca, Colombia, prides itself on offering the highest quality emeralds in the world.  Each stone has complete transparency from mine to market - a rarity in metals & mining.  Discover how some of our Protagonist designers have incorporated Muzo emeralds into their designs.
"Beauty and the intrinsic magic of a stone has always been paramount to my inspiration and design." - Daria de Koning
"I enjoy what are called perhaps the exotics - or the oddities. I love working with materials like that because I believe they are nature's paintings." - K. Brunini
Reclaimed Diamonds
Each Sylva & Cie piece from our Protagonist collection features reclaimed old European cut diamonds of varying sizes. 
"I love working with reclaimed gemstones, especially diamonds. The fact that they had been hand cut with unexacting proportions makes for unique compositions." - Sylva Yepremain, Sylva & Cie
Sleeping Beauty
"I choose gemstones whose story and aesthetic captivate me. The turquoise in this bracelet is from the now-depleted Sleeping Beauty mine in Arizona. These resources are finite, special and rare, true treasures of the earth, and I want to convey the importance of protecting our natural world through luxurious designs." - Dana Bronfman
"Protagonists was an opportunity to re-start working with some unconventional materials that had always been on my radar. Working with these materials from South America's tropical forests helped me feel connected to my homeland." - Moritz Glik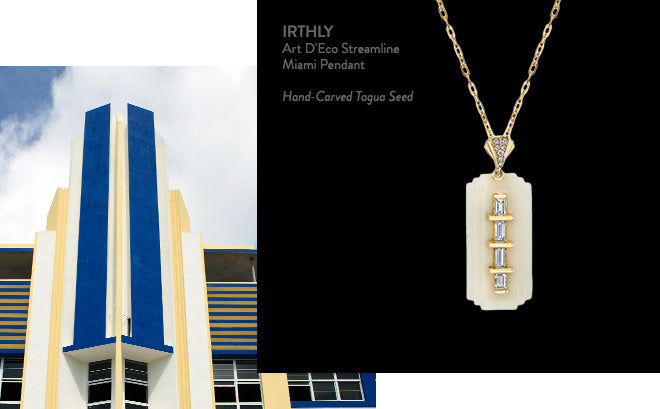 "Most design processes start with a material one wants to focus on or embellish. I start with an ethical statement I want to promote." - David Alvarado, Irthly
Reclaimed Wood
There is great beauty to be found in breathing new life into existing materials.  In some of their Protagonist pieces, Yewn transformed reclaimed flooring wood into extravagant bangles and rings.
"Chinese traditional wisdom and values have always been the integral part of all my designs. To me, sustainability means being in harmony with nature." - Yewn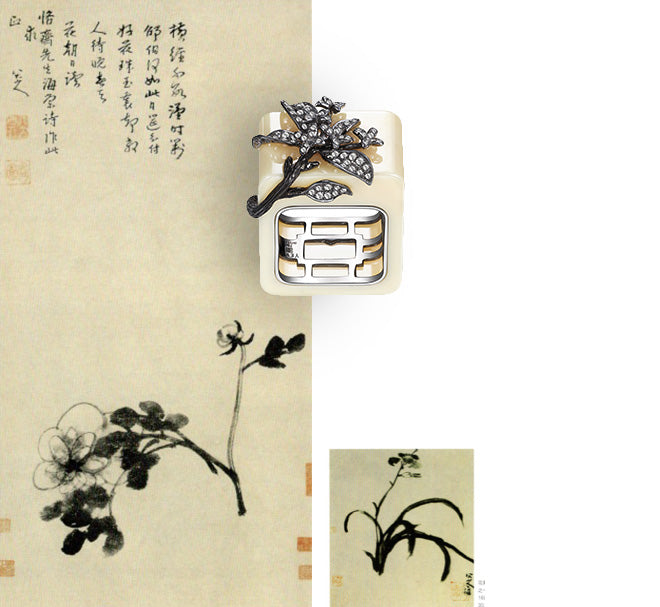 "The pieces we created for The Protagonist are some of our earliest designs. We saw it as an exciting task to turn an existing design into a sustainable one." - Mads Kornerup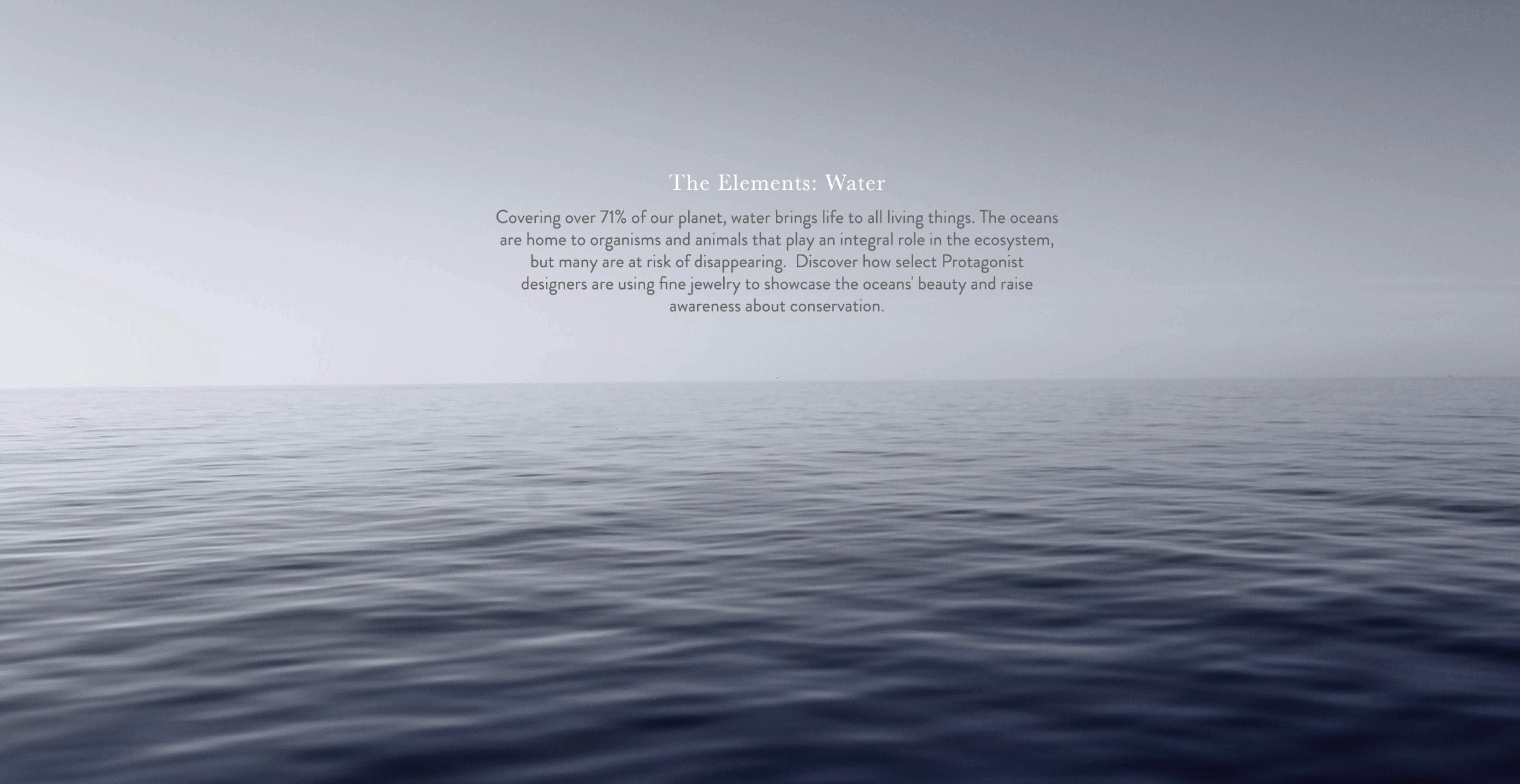 Activism in Fine Jewelry
Sustainability isn't only about the materials you use - it's also about the message you send with them.  Discover how some of our Protagonist designers use their jewelry as a vehicle to influence change.
"Made with purest, fair trade gold, these symbolic pieces support a cause very close to my heart. Through ongoing donations from the sales of our Wave Rings, and involvement in the wonderful work of the Zuerich- based Earthbeat foundation, we are able to give back to Ugandan gold-mining communities."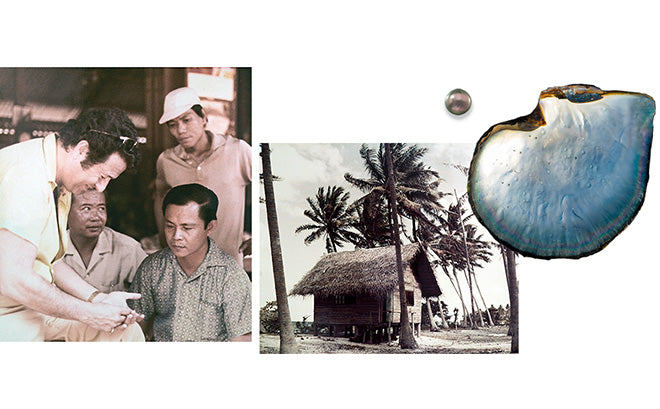 "When we abuse the balance of nature, we set off a chain reaction of change, to the detriment of the environment in which we live." - Christina Lang Assael, Assael
Sea of Cortez Pearls
"The Sea of Cortez pearls are farmed in one of the only sustainable pearl farming projects in the world. The Sea of Cortez was transformed into a sustainable pearl farm and haven for local marine species in the late 1990's, and the first commercial pearls were harvested in 2000. This unique project has fostered one of the largest areas in the region for aquatic and land flora and fauna biodiversity." - Ana Katarina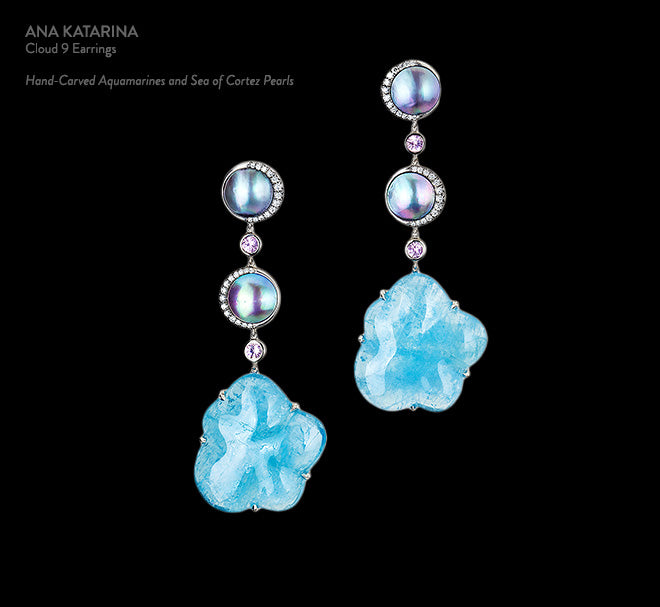 "We have to start small in order to make a big impact. I try to influence change using my work to spark the conversation." - Alessio Boschi
The Protagonist was created in 2014 and curated by Vogue Gioiello as a showcase for the very best of American fine jewelry design. It has since been adopted by Vogue Italia, which organizes an annual selection of pieces by international fine jewelry designers.  For the 2017 edition, Alexandra Mor conceptualized the idea of designers creating pieces using tagua, the botanical alternative to elephant ivory.  This year, again led by Creative Director Alexandra Mor, the exhibition demonstrates that fine jewelry design can lead the way to better industry practices and more environmentally friendly materials without compromising the beauty, elegance or quality of the pieces for serious connoisseurs.
SHOP THE COLLECTION