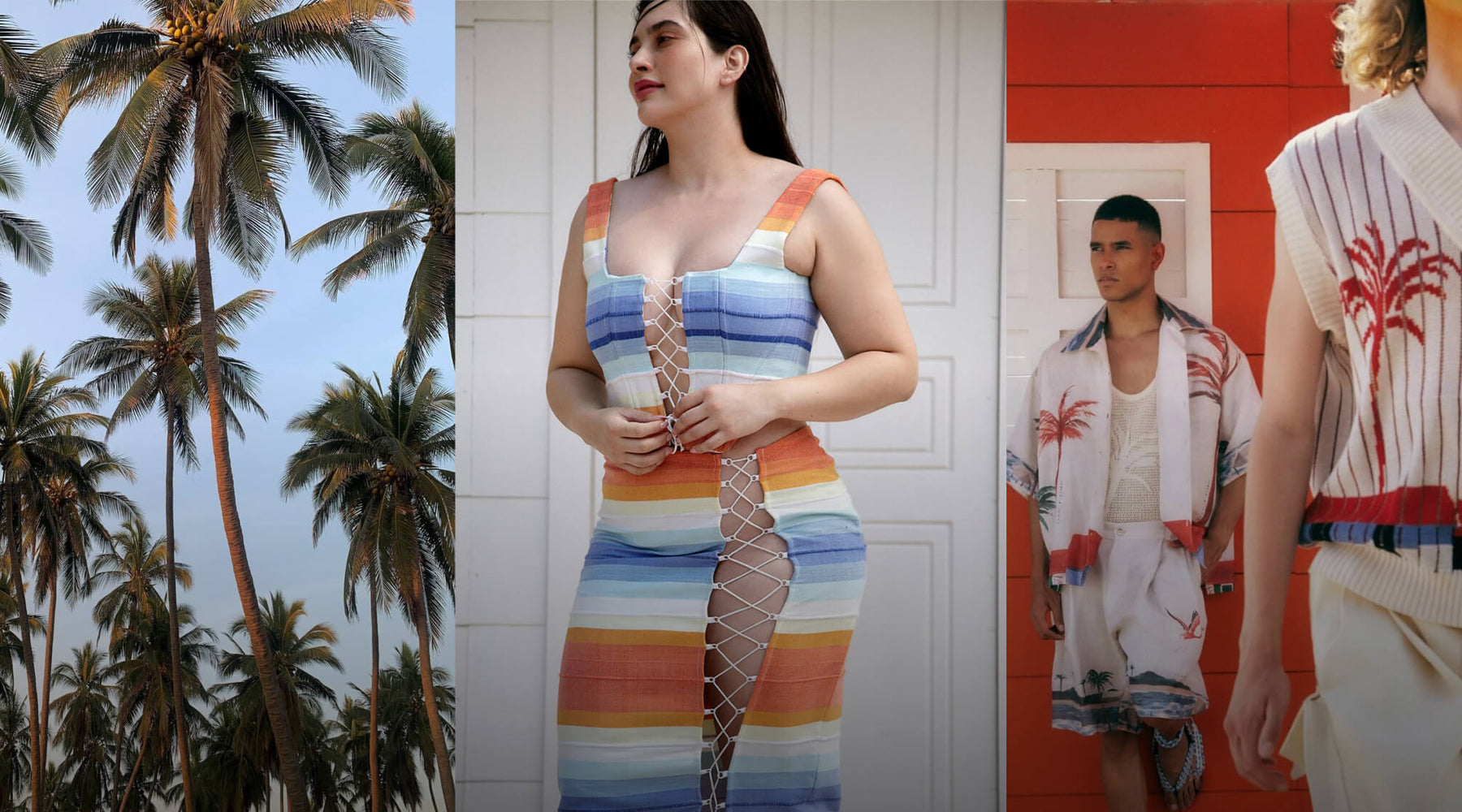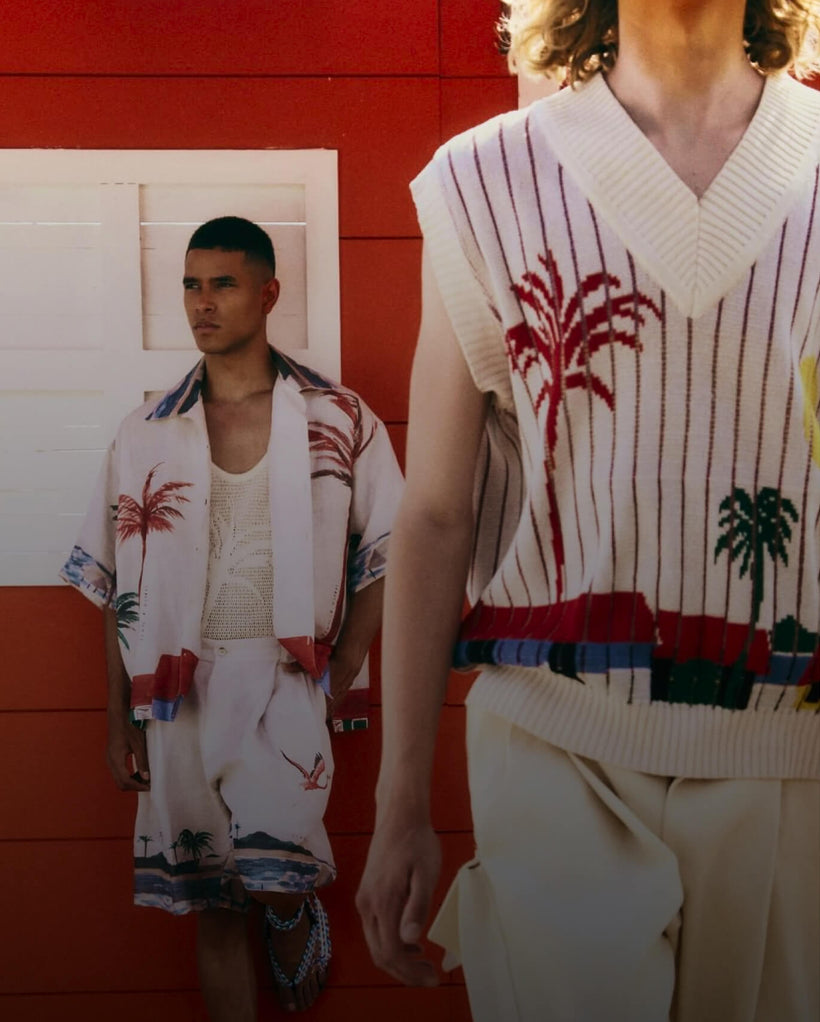 MEET THE DESIGNER
Mexico is Victor Olmos and Ali Flores' greatest muse. The two friends started their namesake studio as a means to redefine the tropes of men's and women's fashion while amplifying Mexico's diverse creative influences, vibrancy, and its wide spectrum of artistic expression. They seamlessly fuse modern and traditional styles while elevating their country's values and identity through every garment they turn out.Growing up on the bustling streets of Guadalajara, Victor and Ali were inspired by their eye-catching surroundings. After forming their friendship in college, the duo knew they wanted to create fashion for people who see the world in an uncommon way. They founded Olmos Y Flores in 2009 and quickly gained traction among the Jalisco capital's fashion set. Soon, Olmos & Flores was attracting attention from international buyers and fashion critics alike.
"The essence of Olmos and Flores lies in the representation of Mexican culture from a contemporary perspective."
– Victor Olmos and Ali Flores, Co-Founders
The Olmos y Flores philosophy preserves and promotes traditional crafts and Mexican heritage–collections blend textures, colors, and patterns and incorporate handmade artisanal elements, like palm weaving and hand-loomed fabrics. Olmos y Flores' modern interpretation of contemporary Mexican culture not only seeks to support the fashion industry within Mexico but also reinforce the strength of the country, and in turn, the resiliency of its people.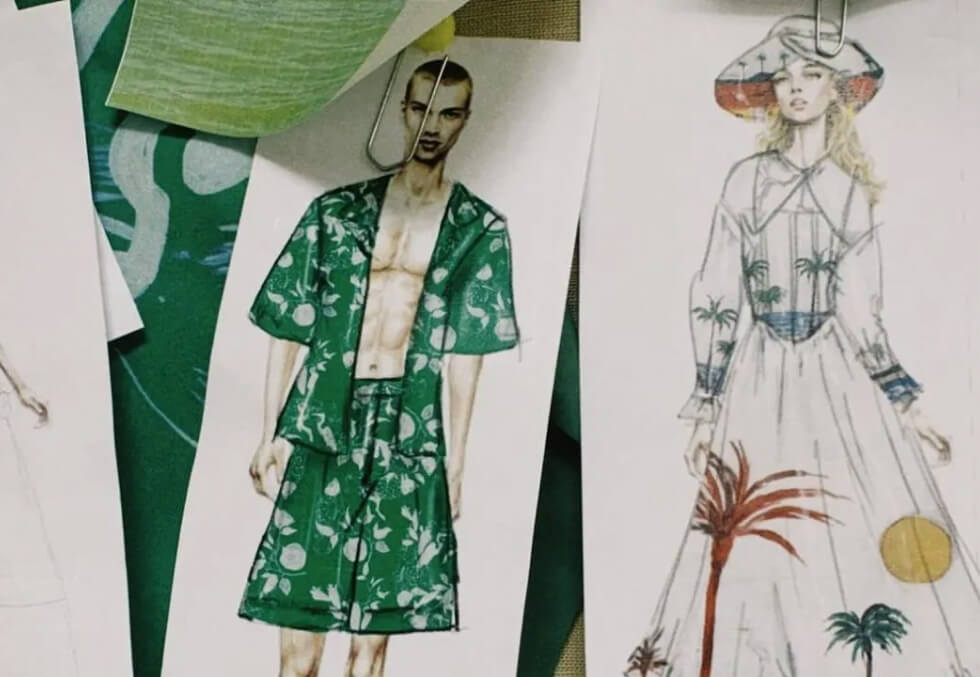 Modern Interpretation of Traditional Techniques
Olmos y Flores' designs feature mindfully sourced organic cotton, linen and leather, and incorporate age-old techniques and careful hand construction–the brand's royal palm straw Palapa hat pays homage to the sombrero and was created with the goal of reviving local straw-weaving customs. Local artisans are even featured in many of the fashion house's promotional photography. The integration of traditional elements and Mexican artisanship is a key part of Olmos Y Flores' contribution to the growth of a strong national identity and cultural production.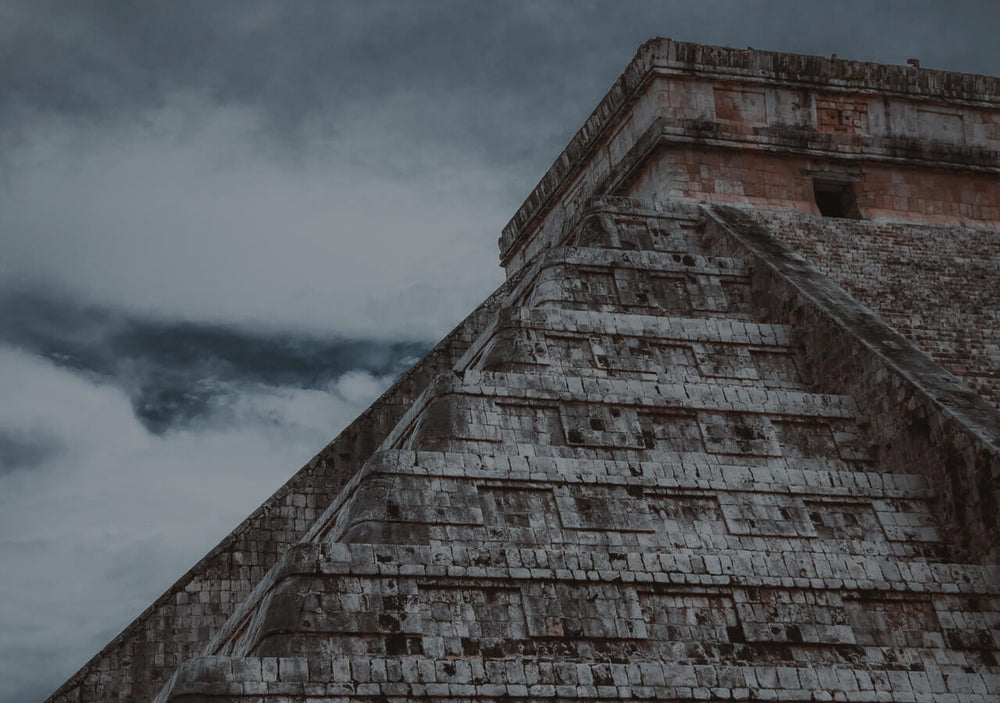 Kind Code Approved
We research, vet, and curate each designer according to our set of standards, The Kind Code, which consists of two core categories: Design and Impact.
READ MORE