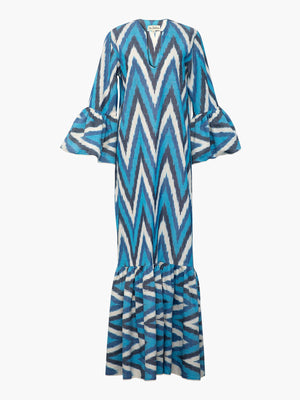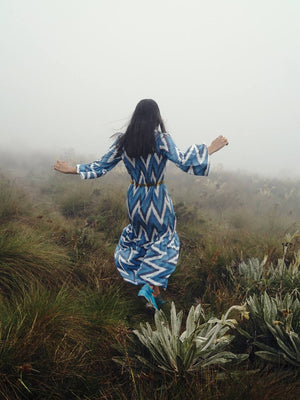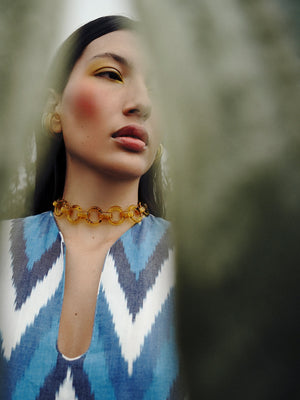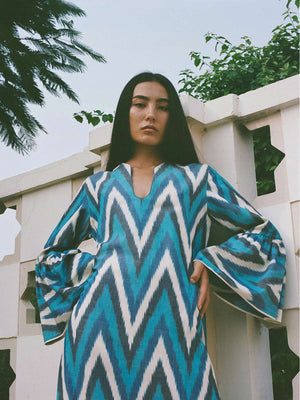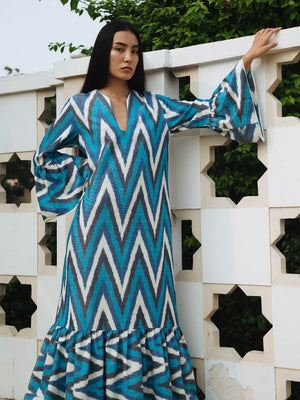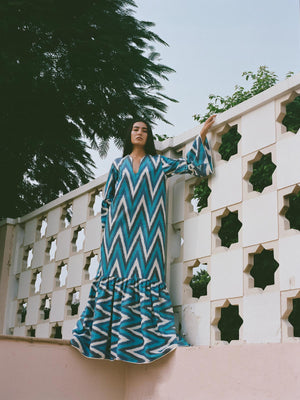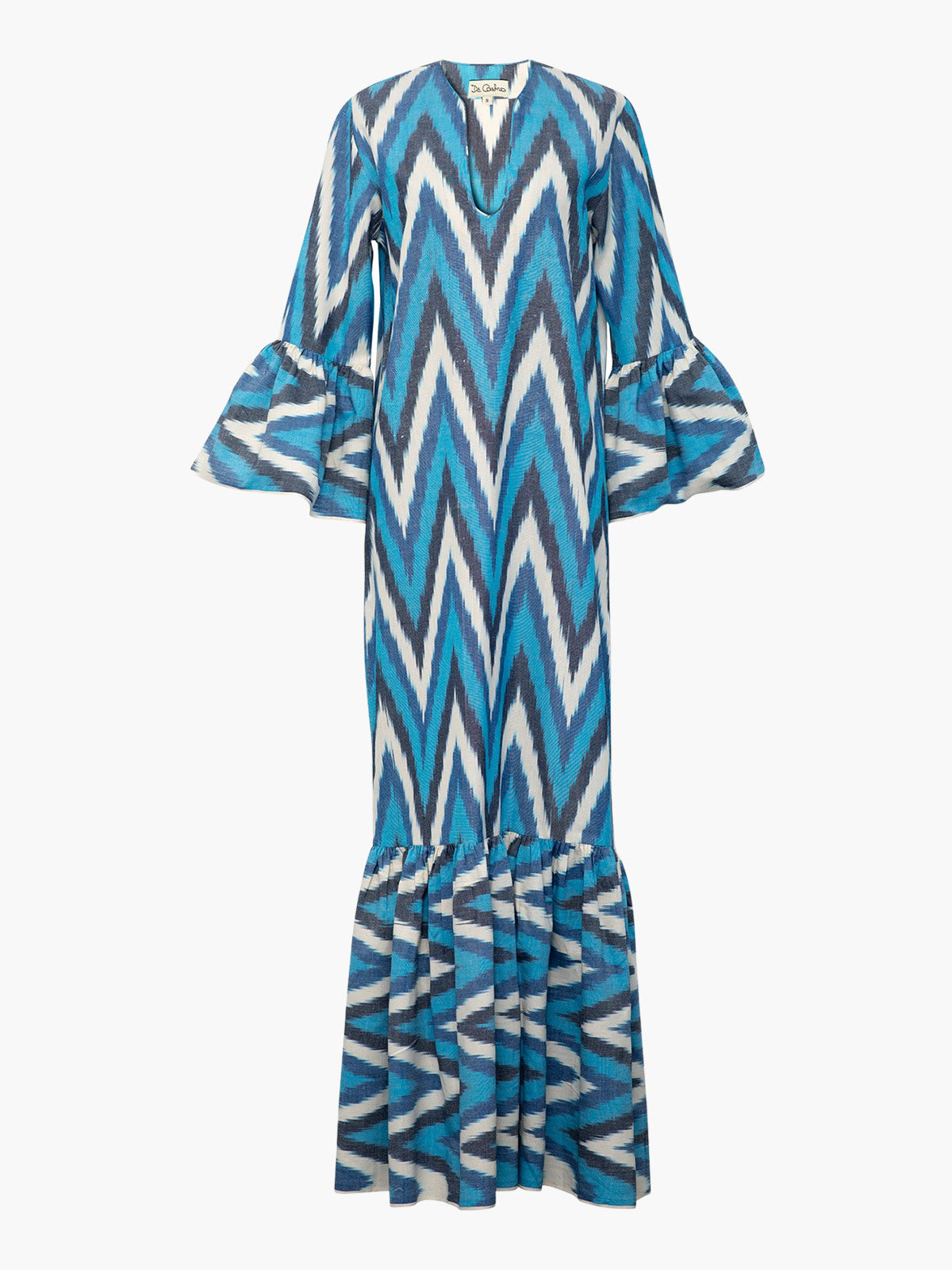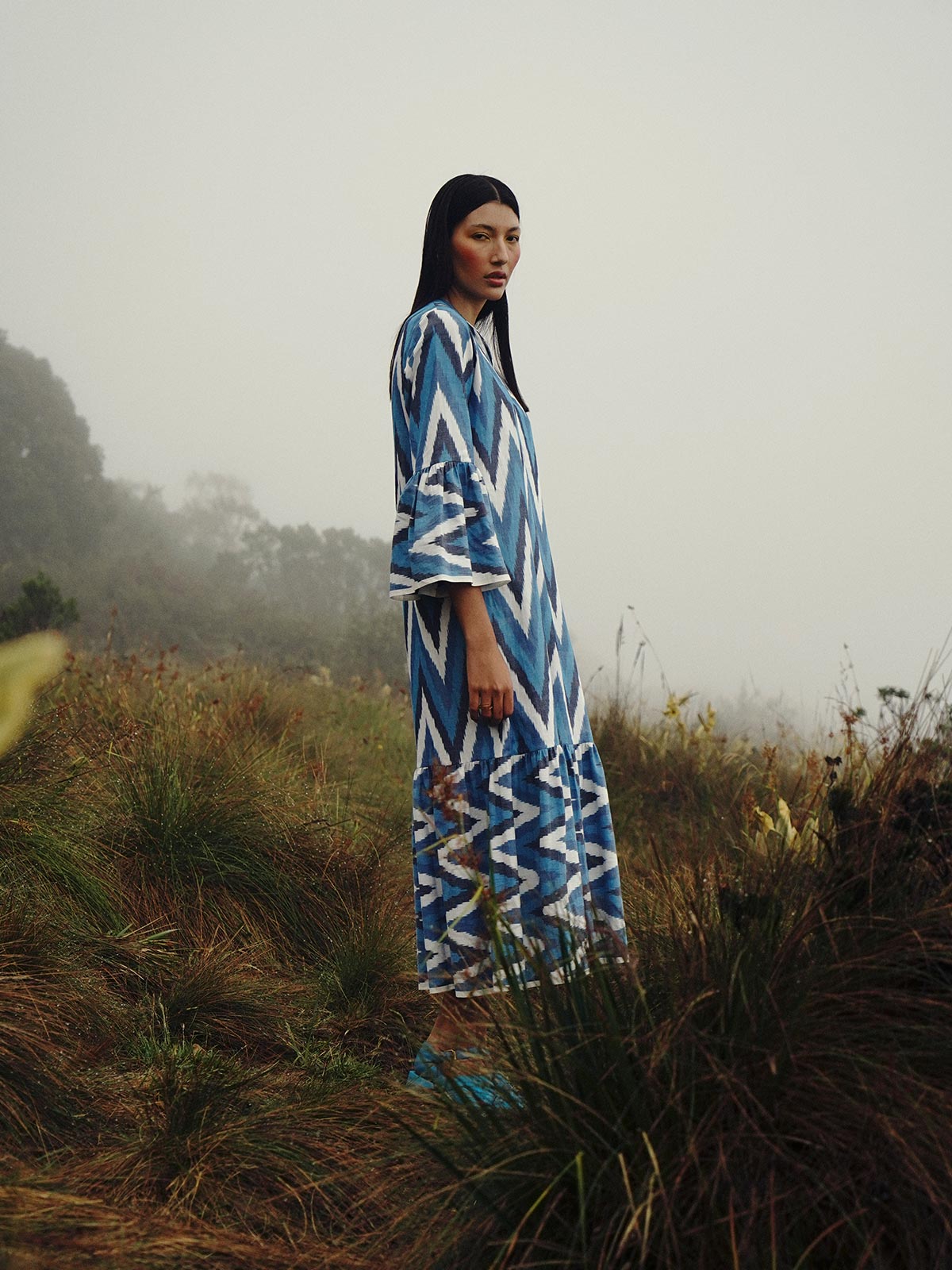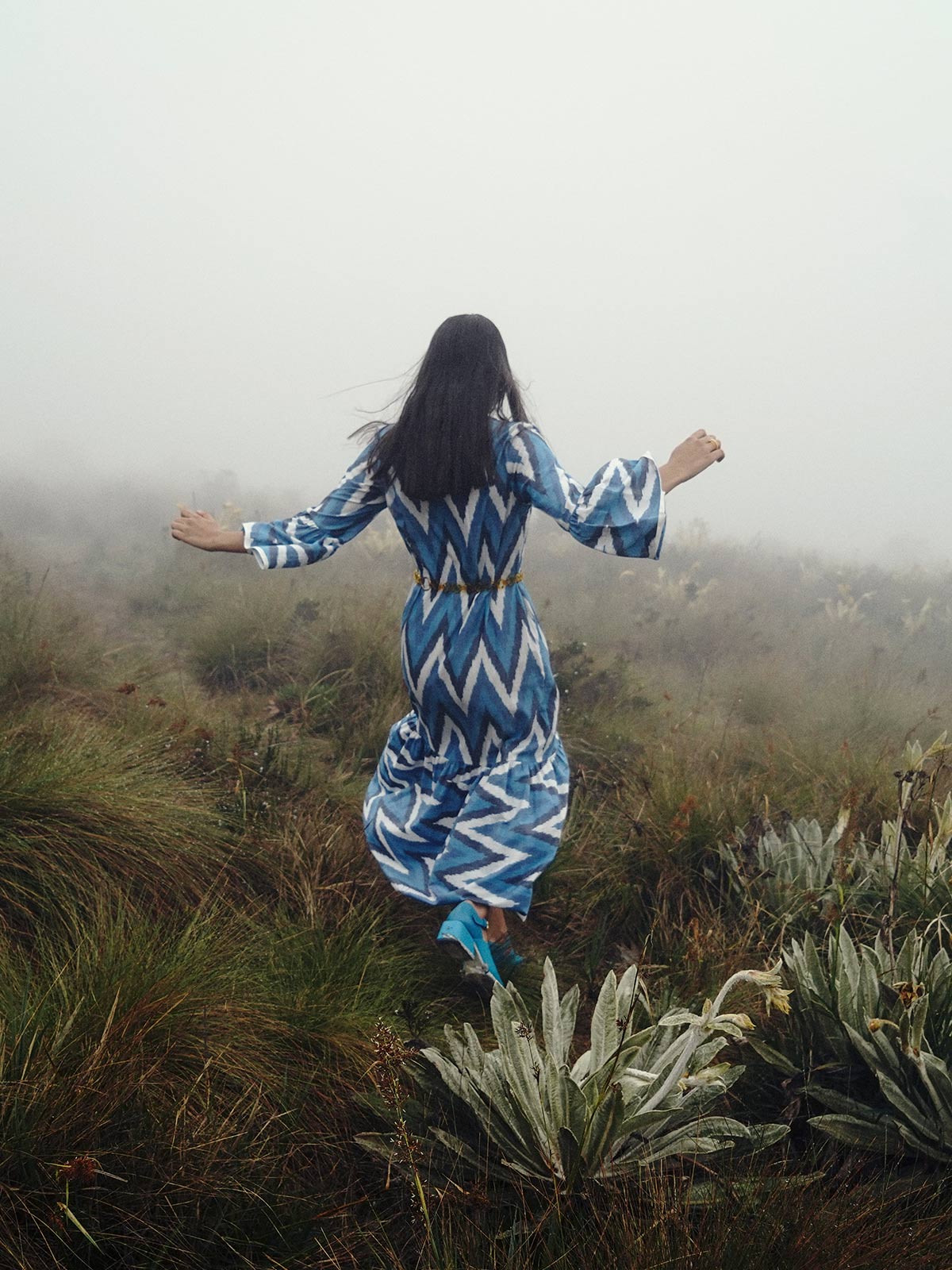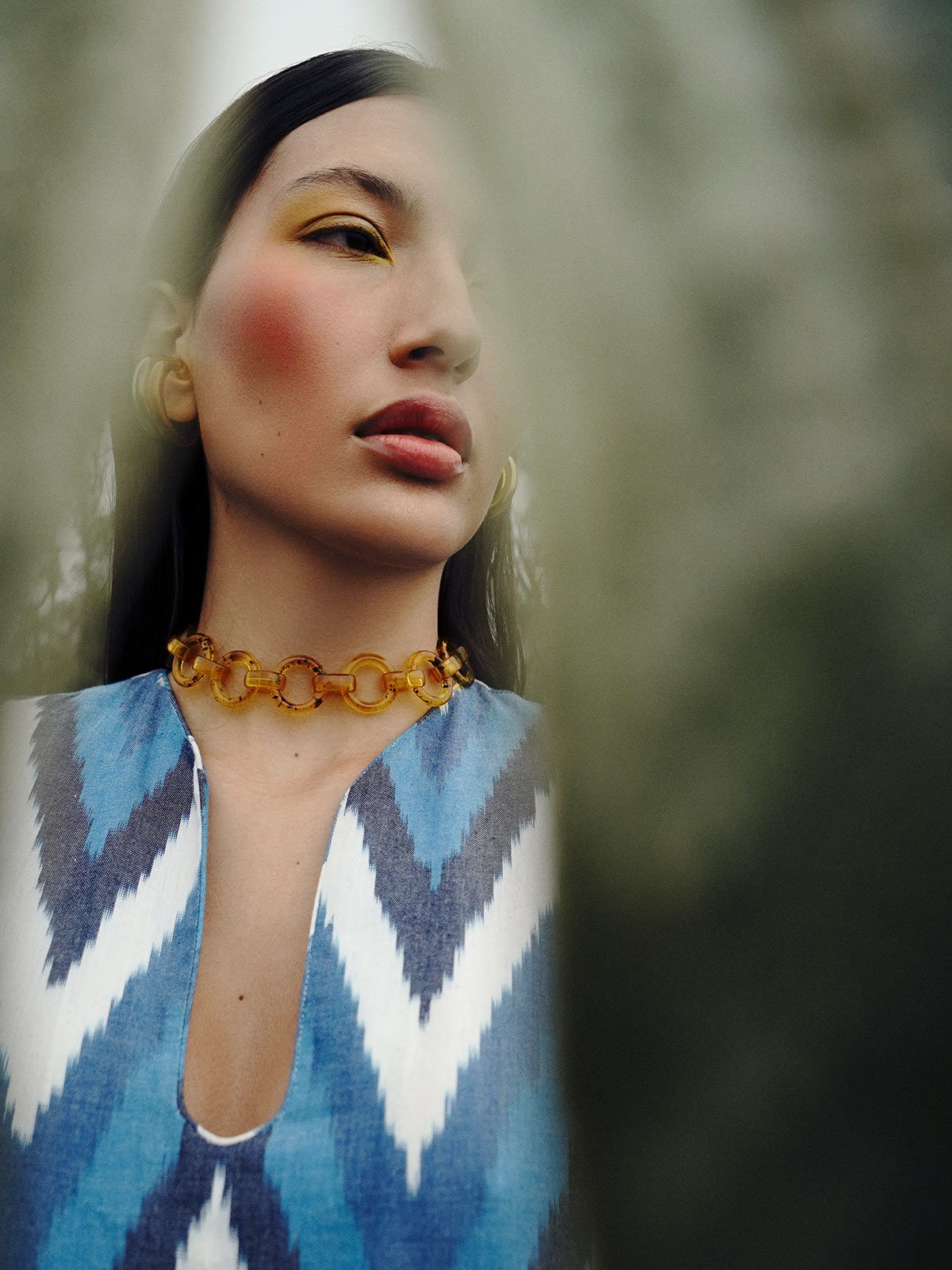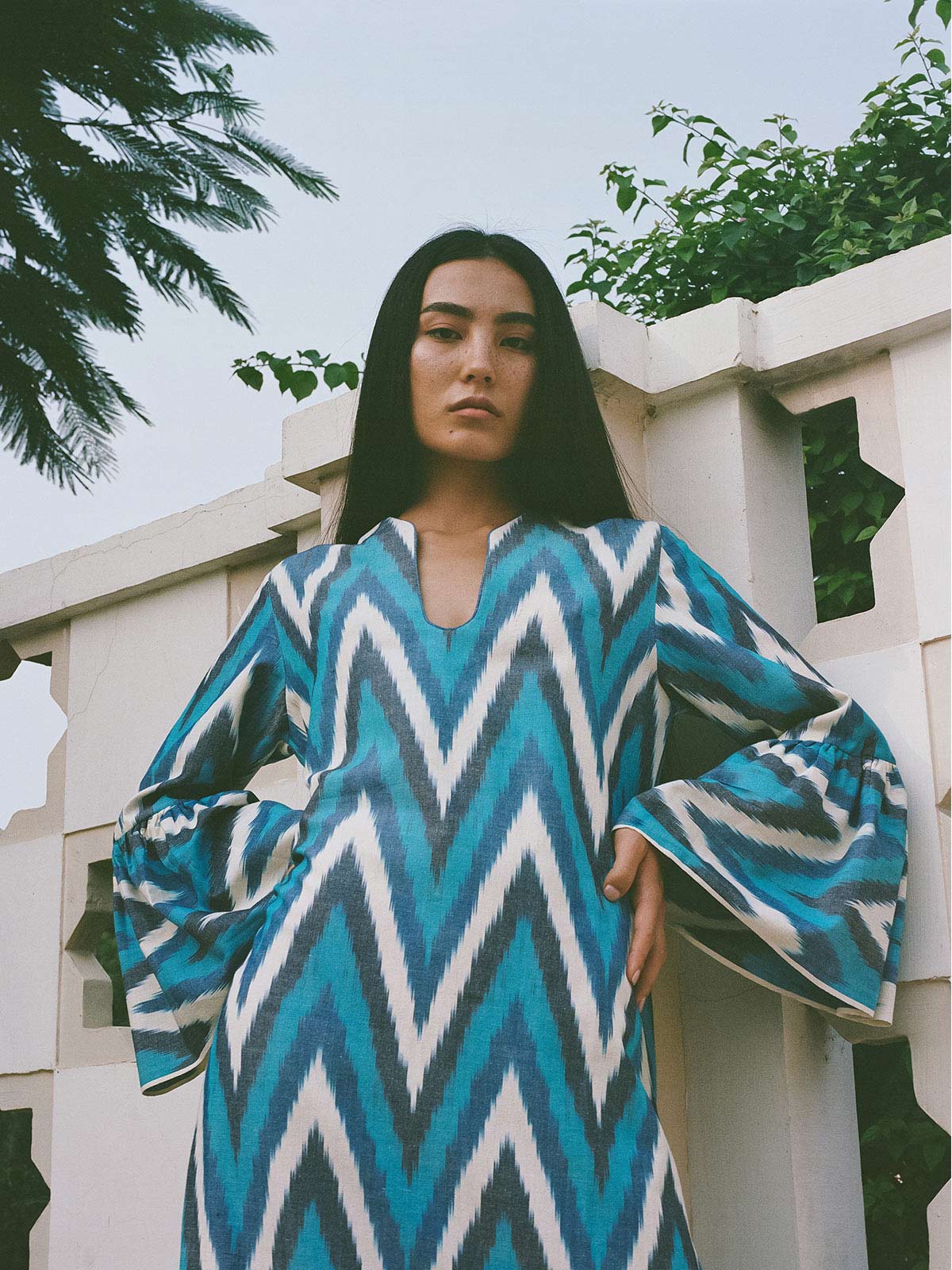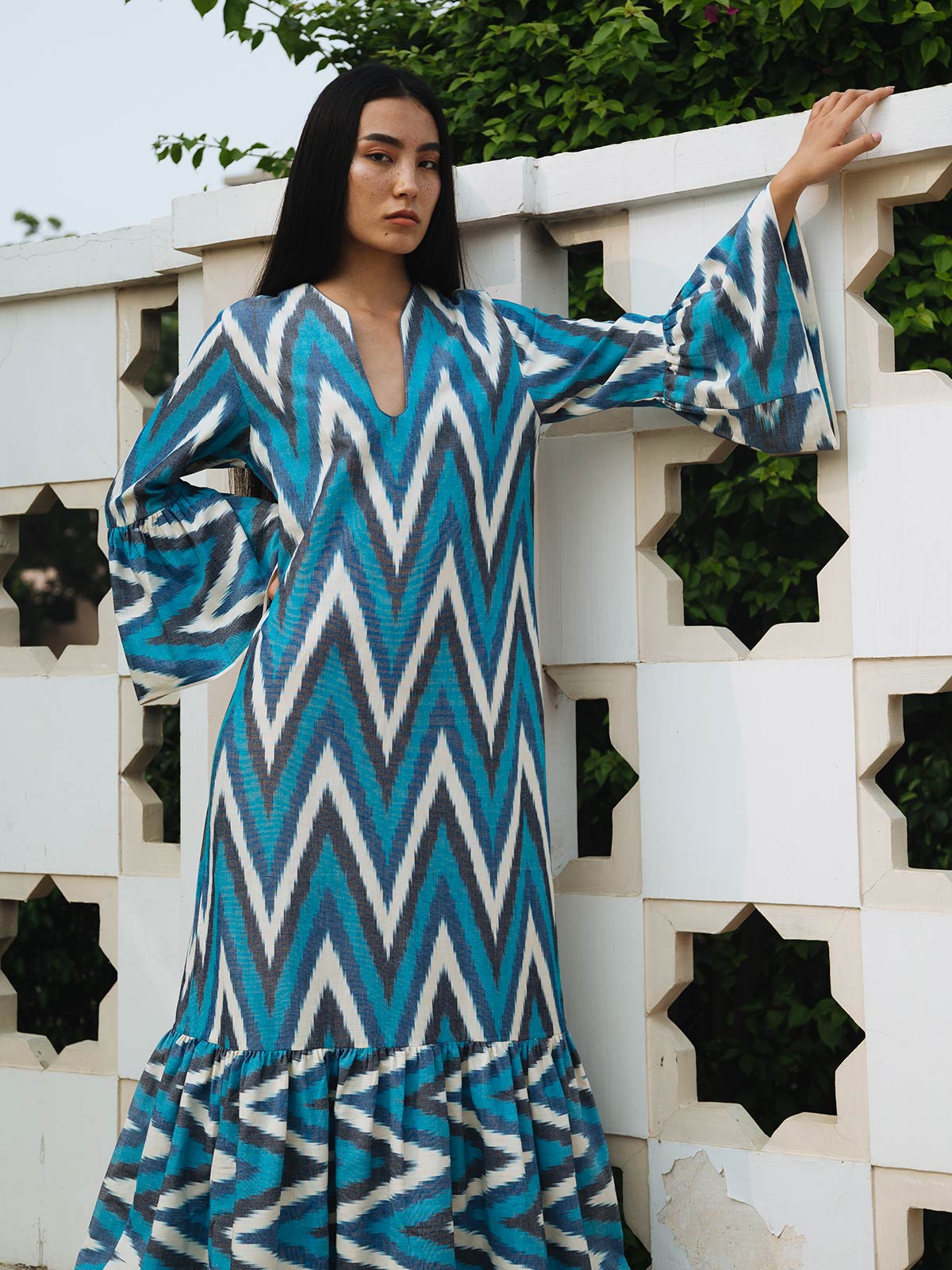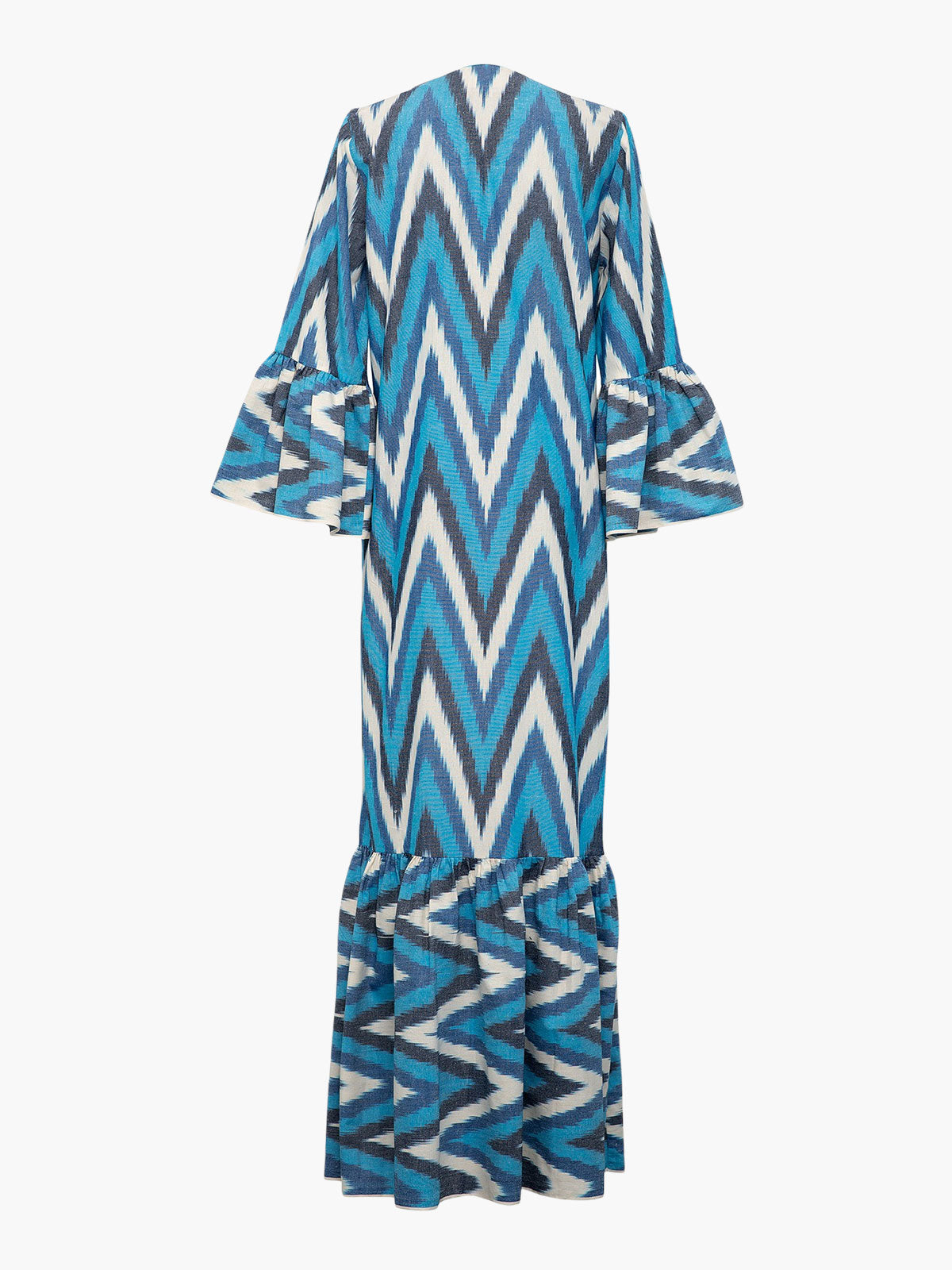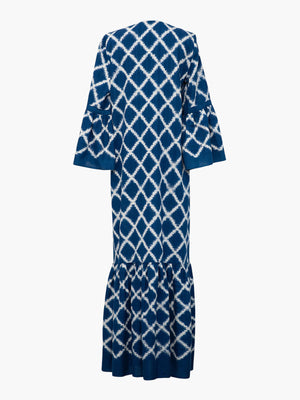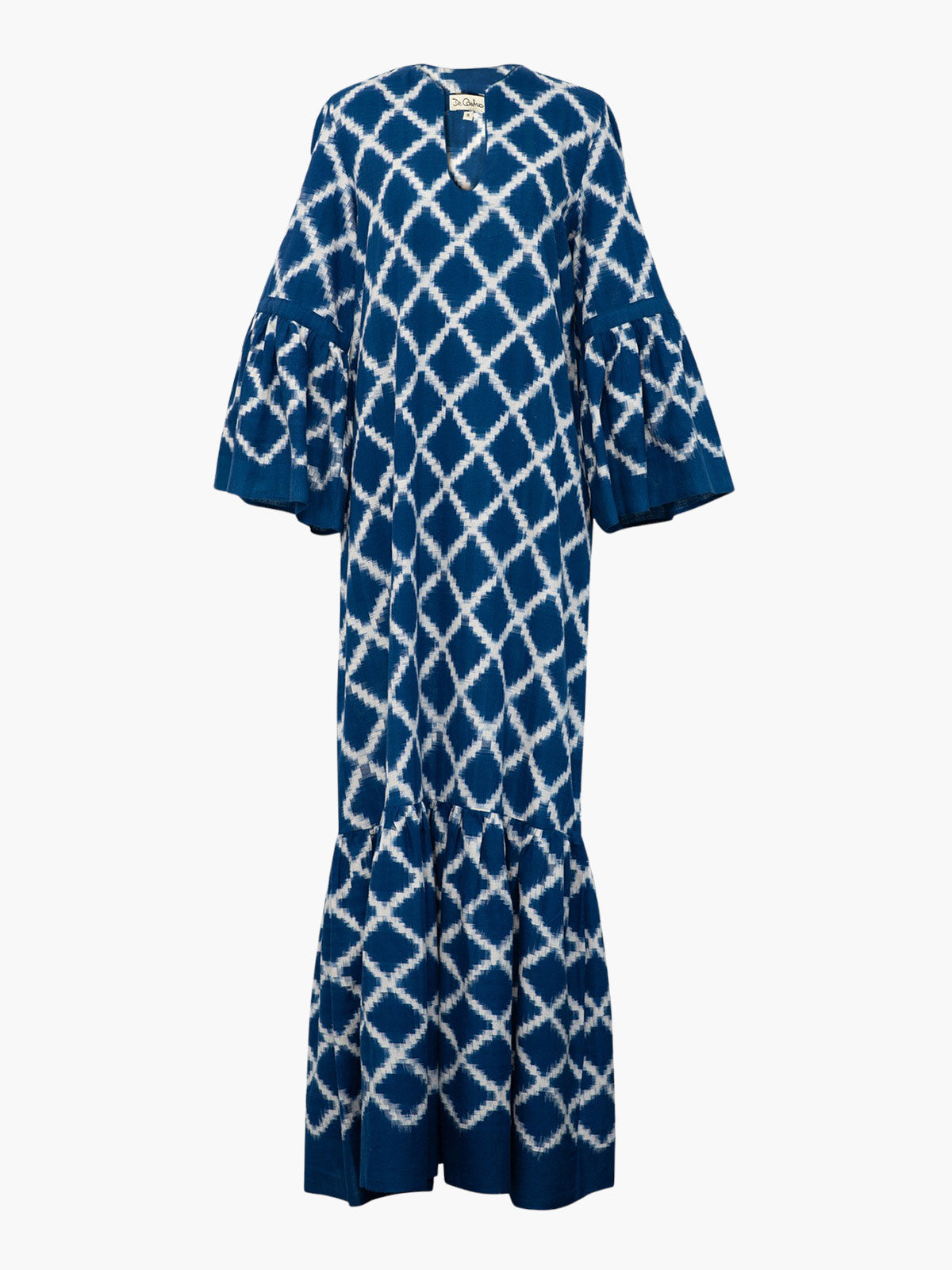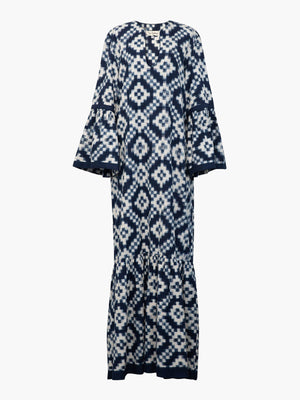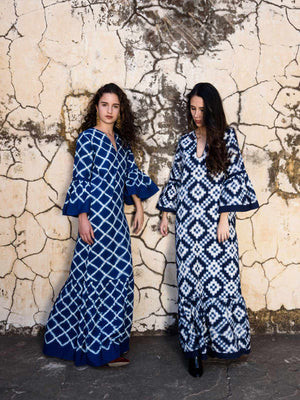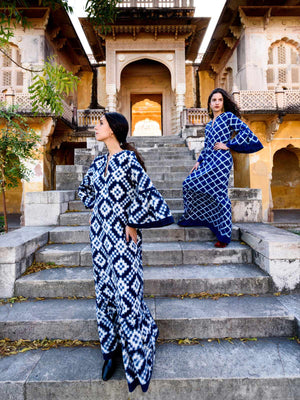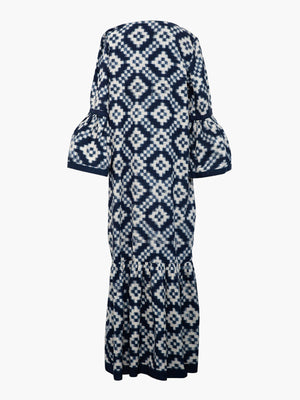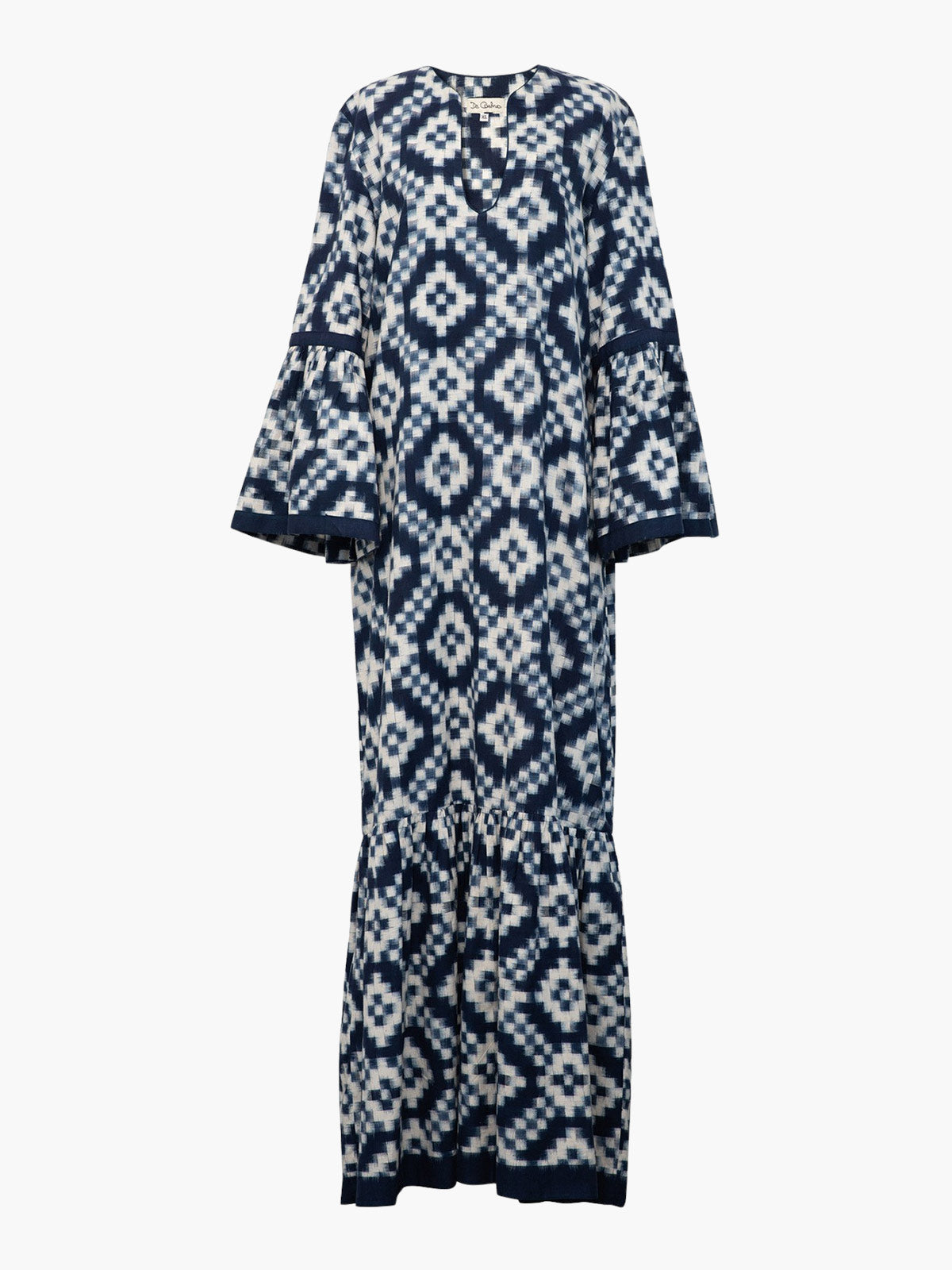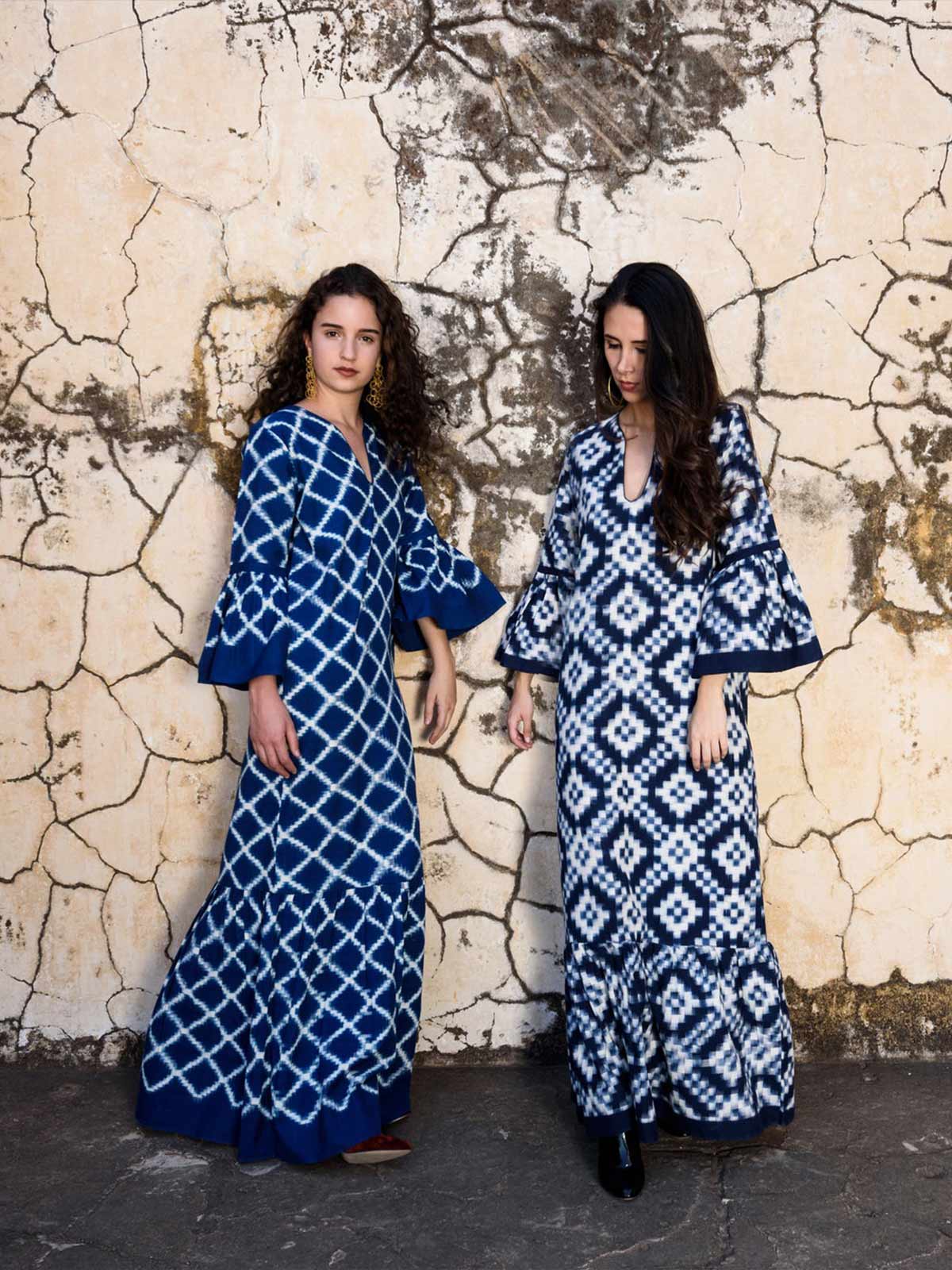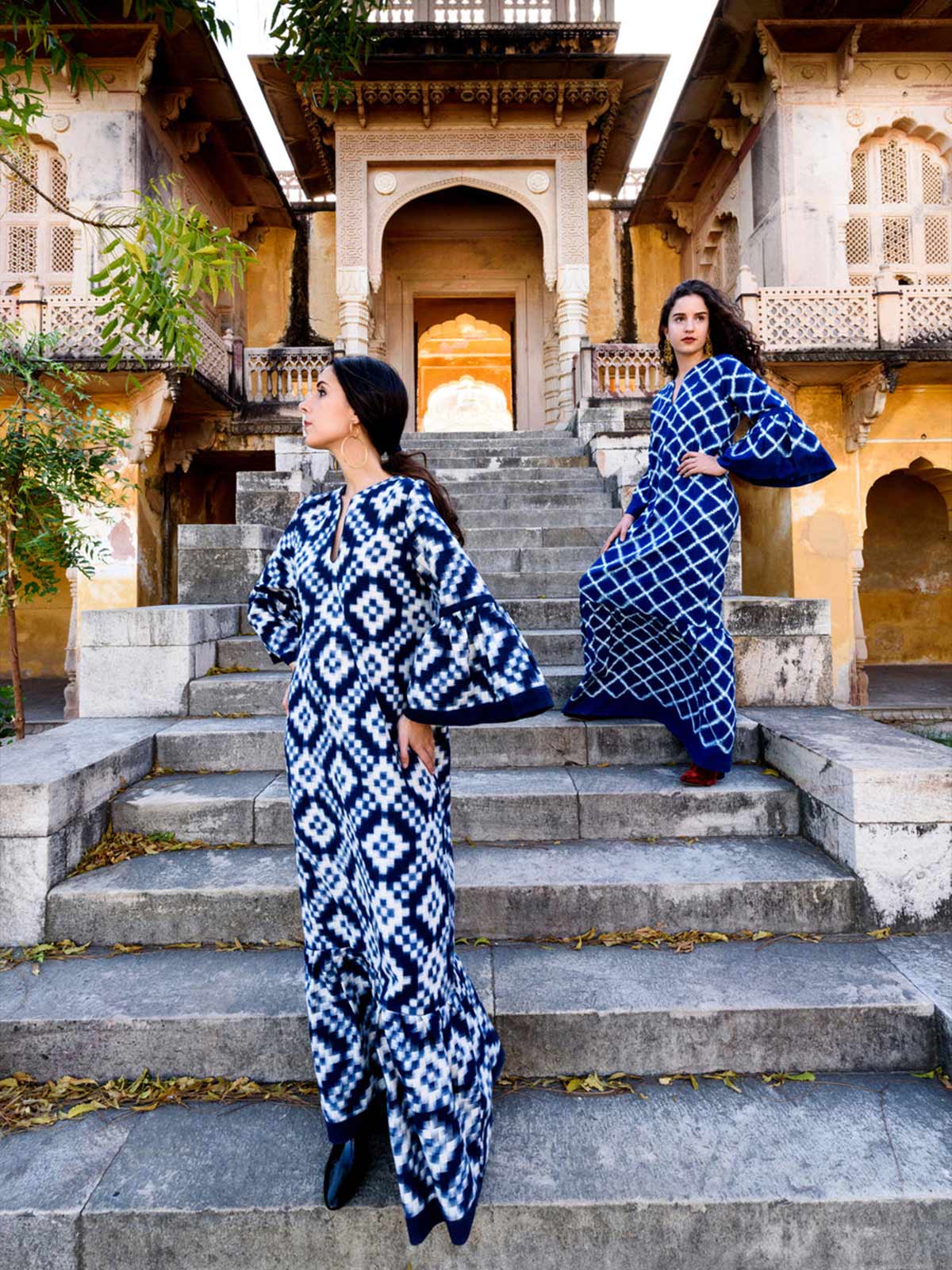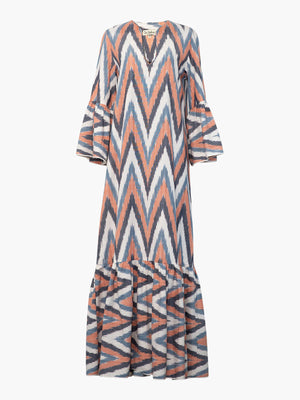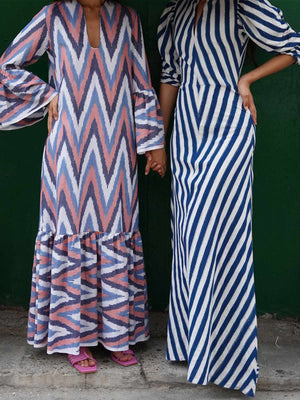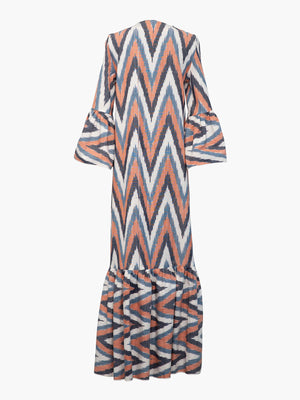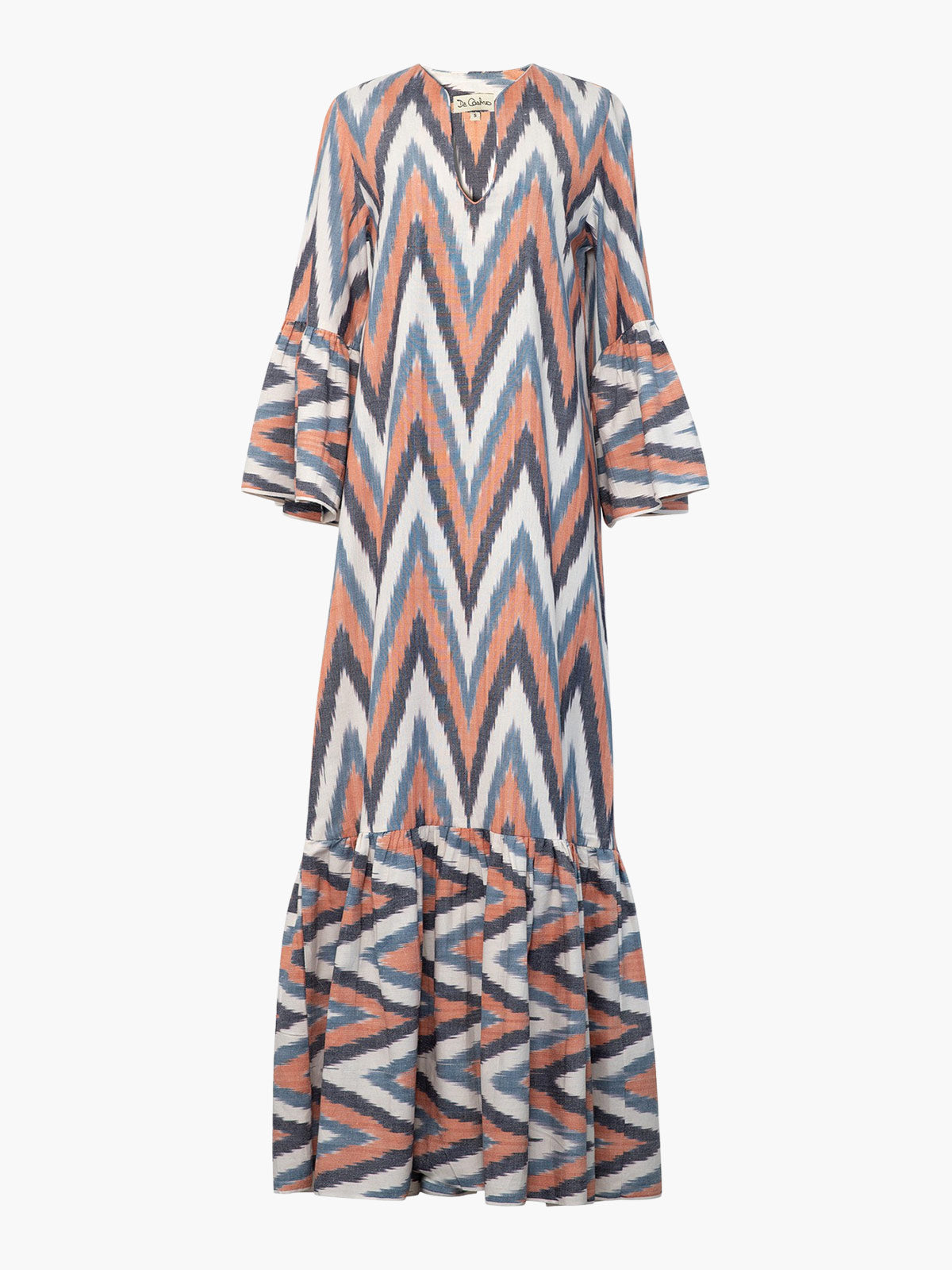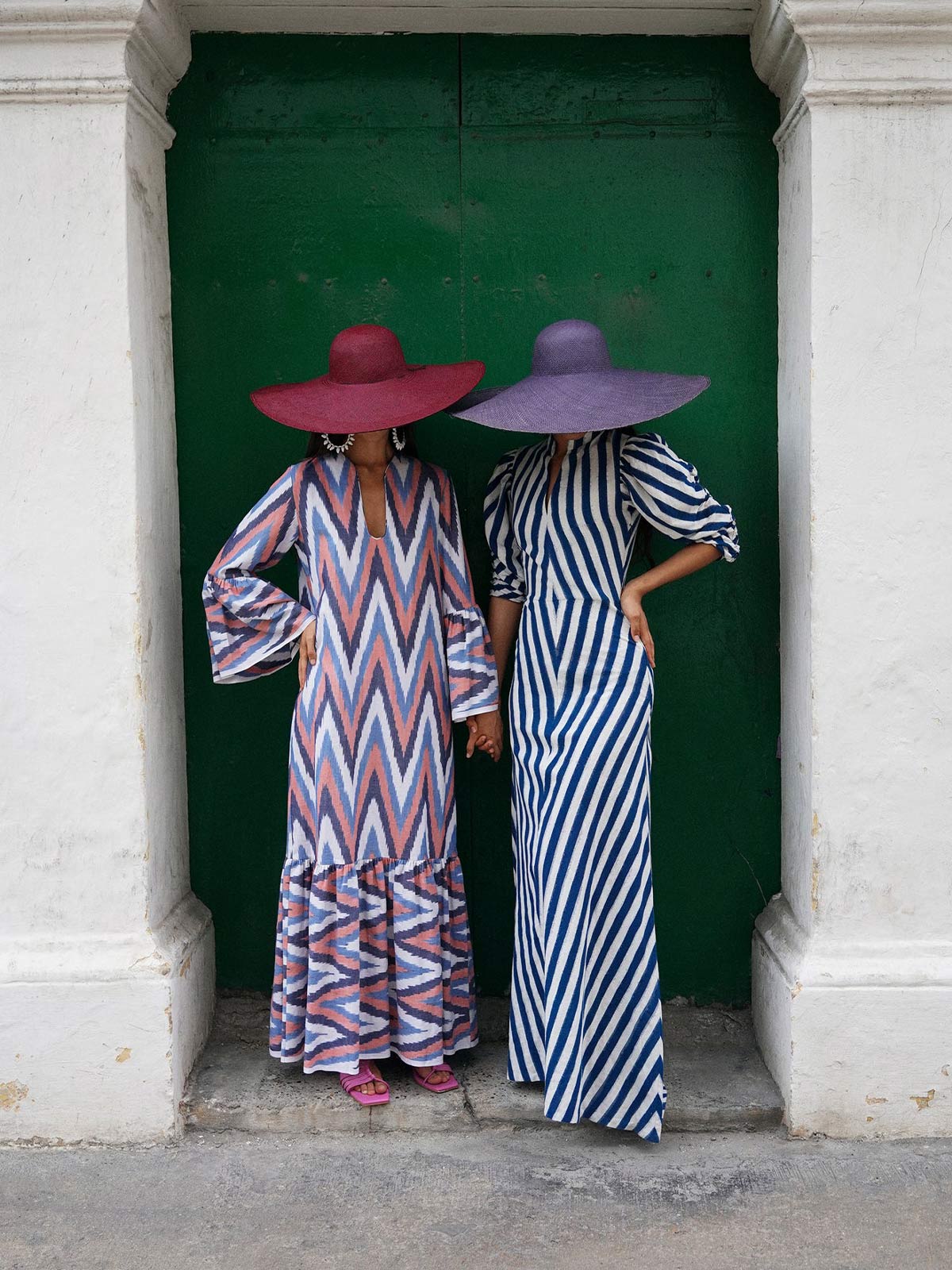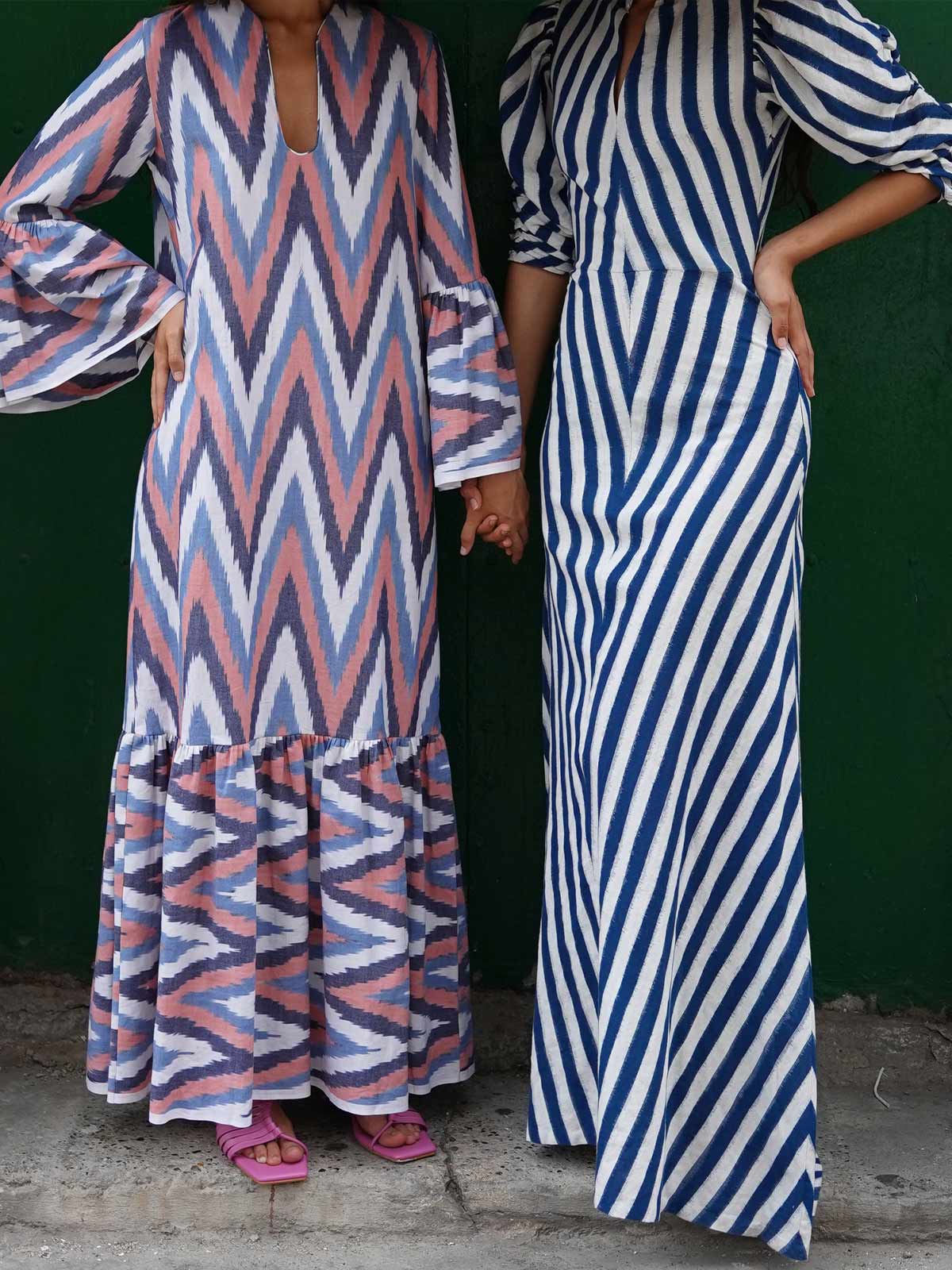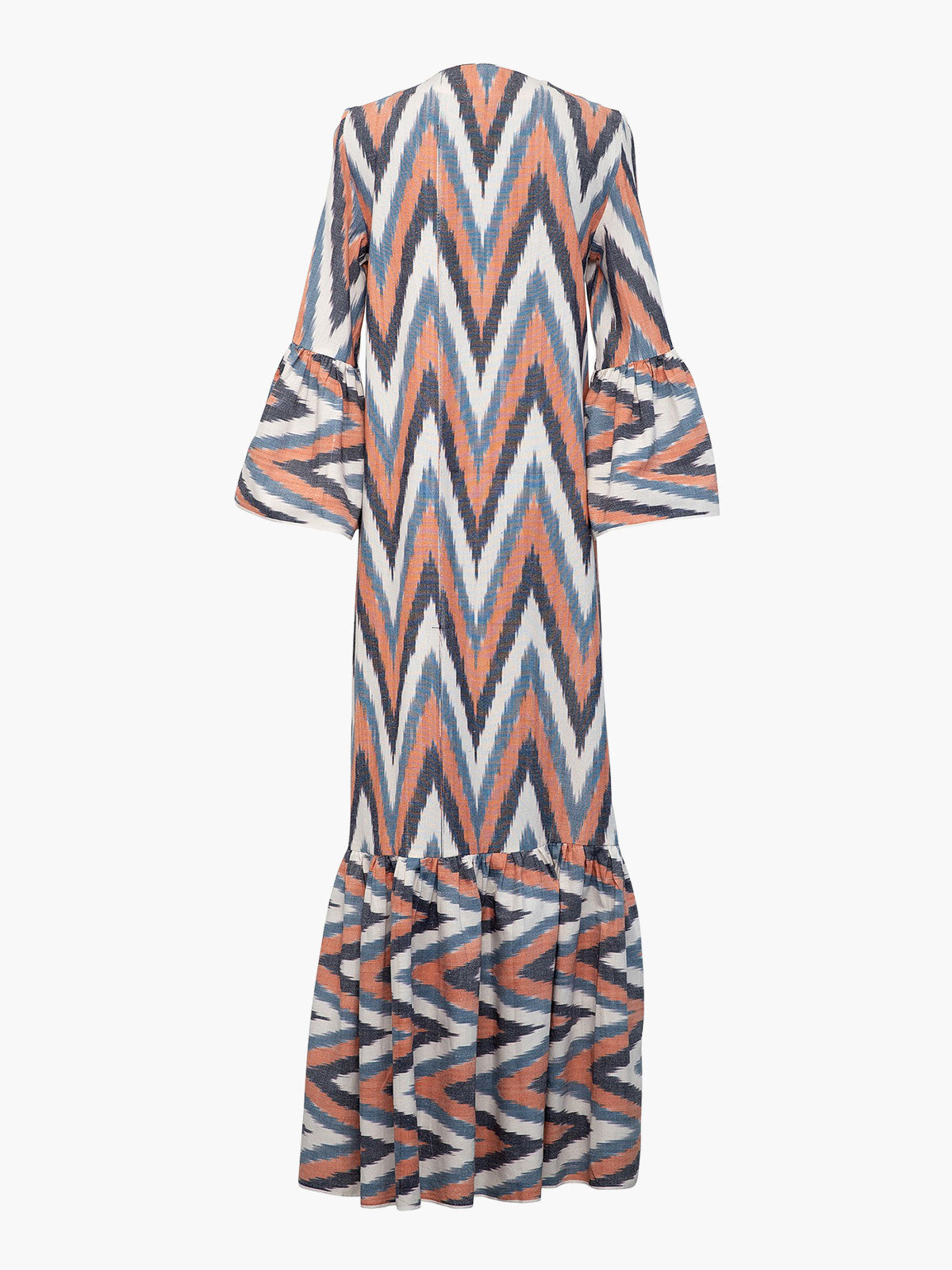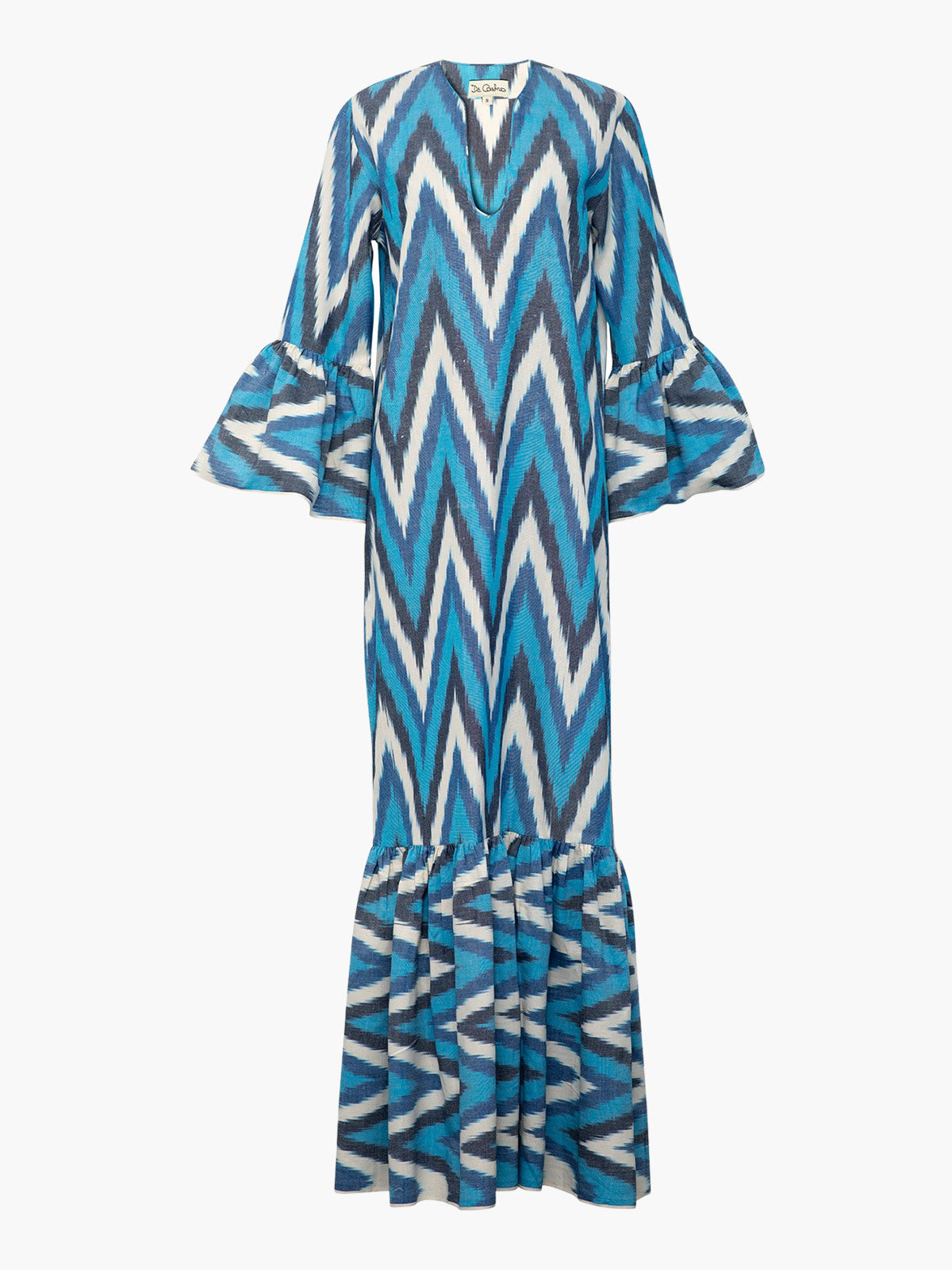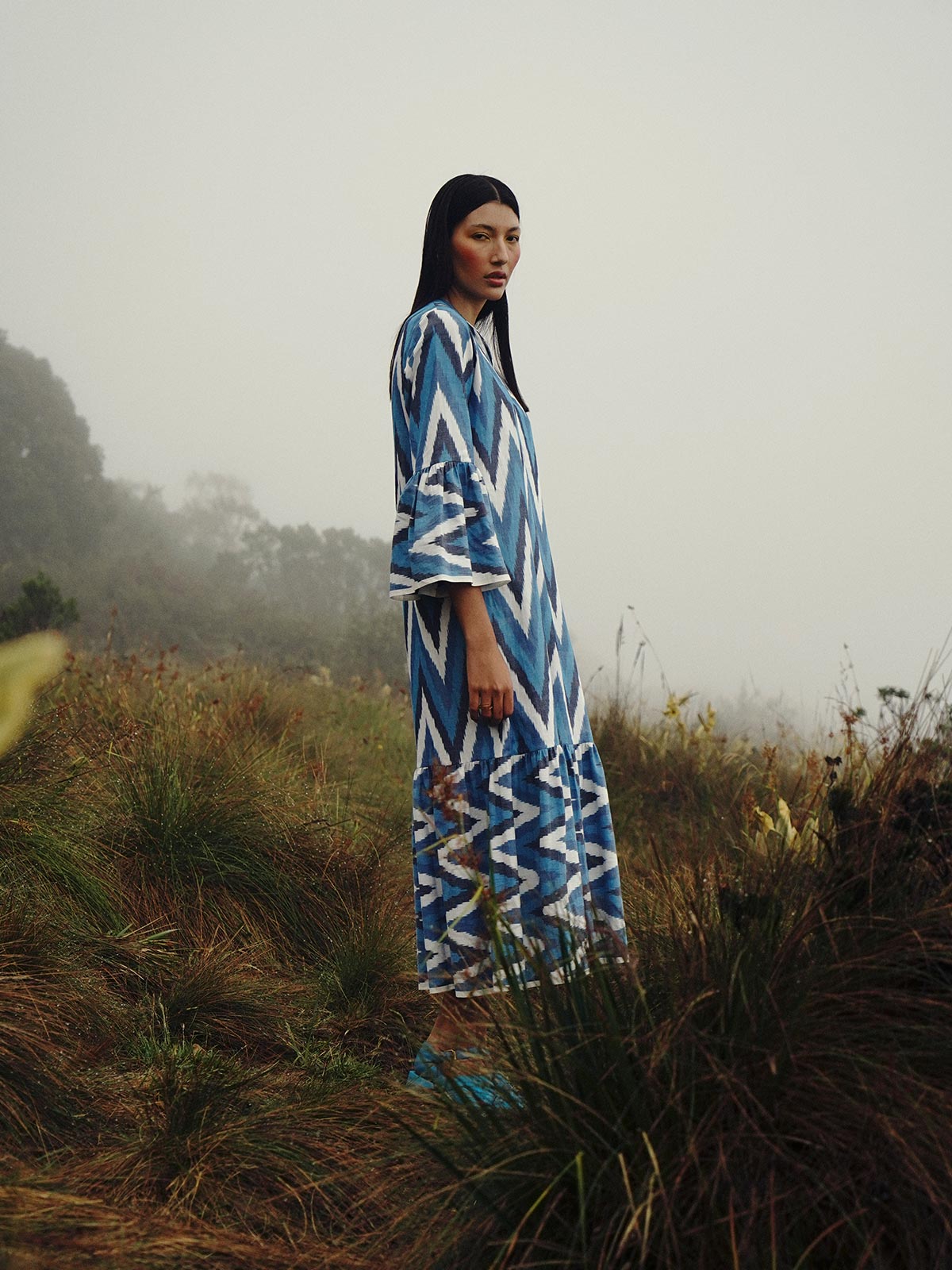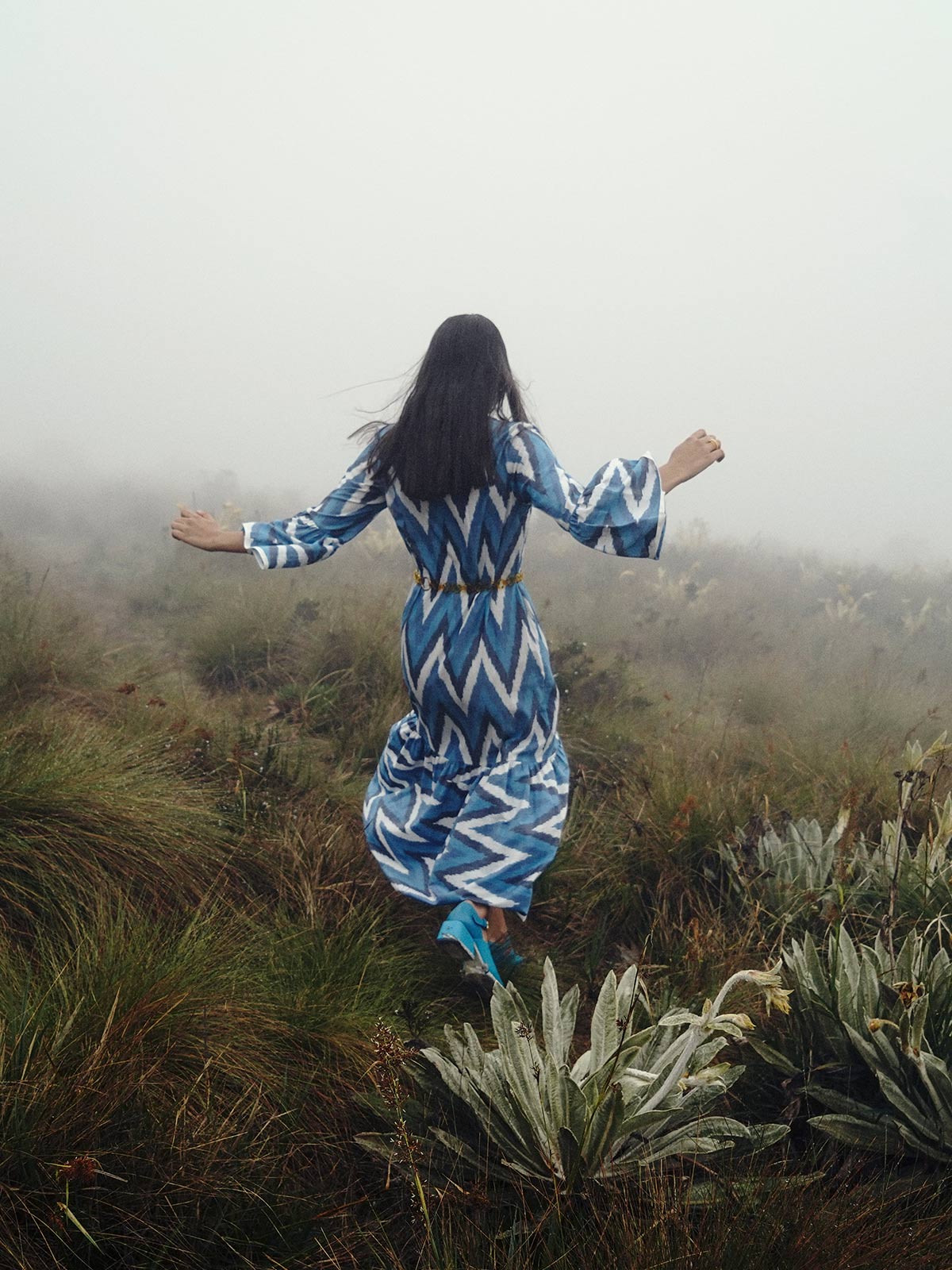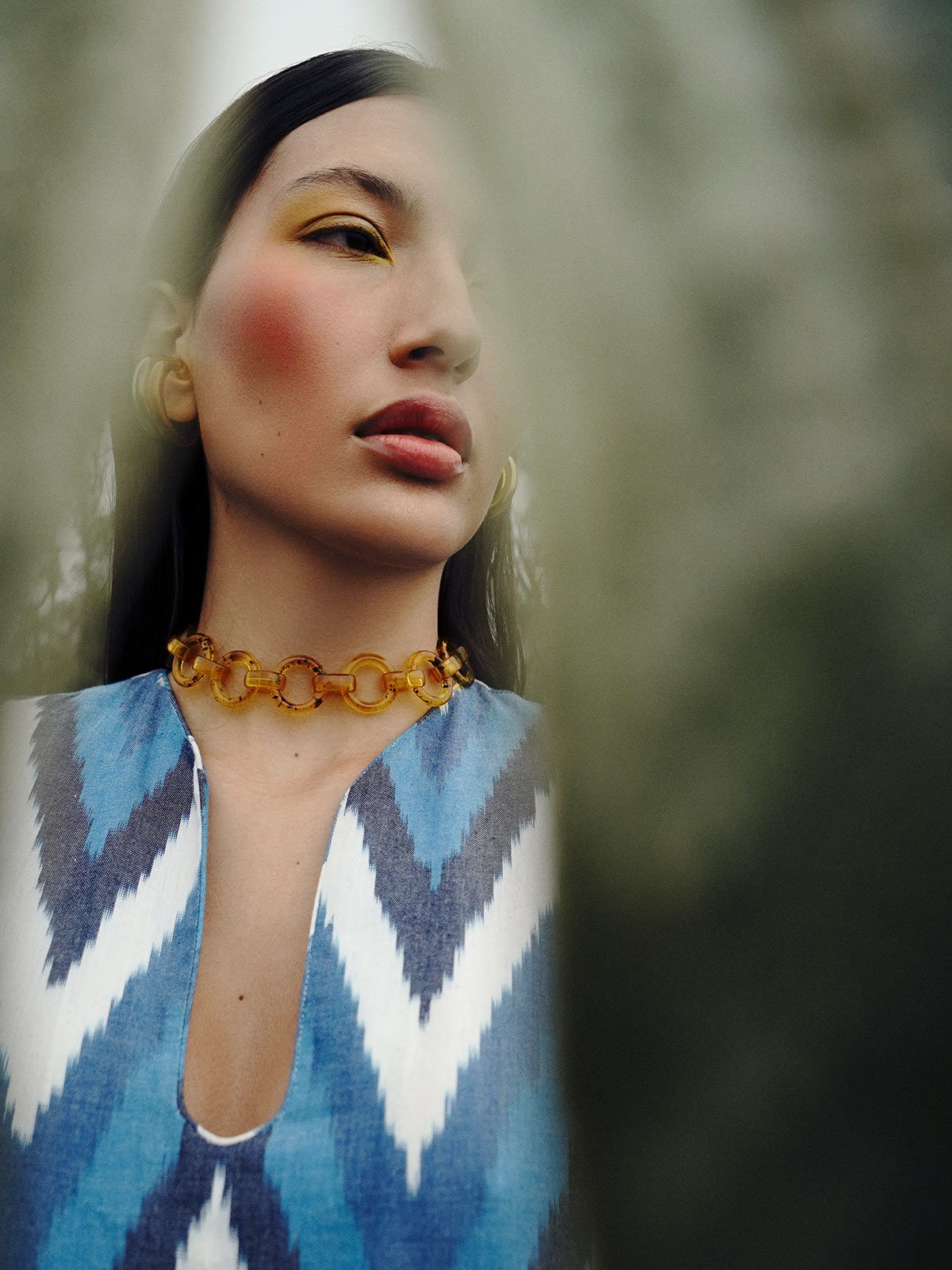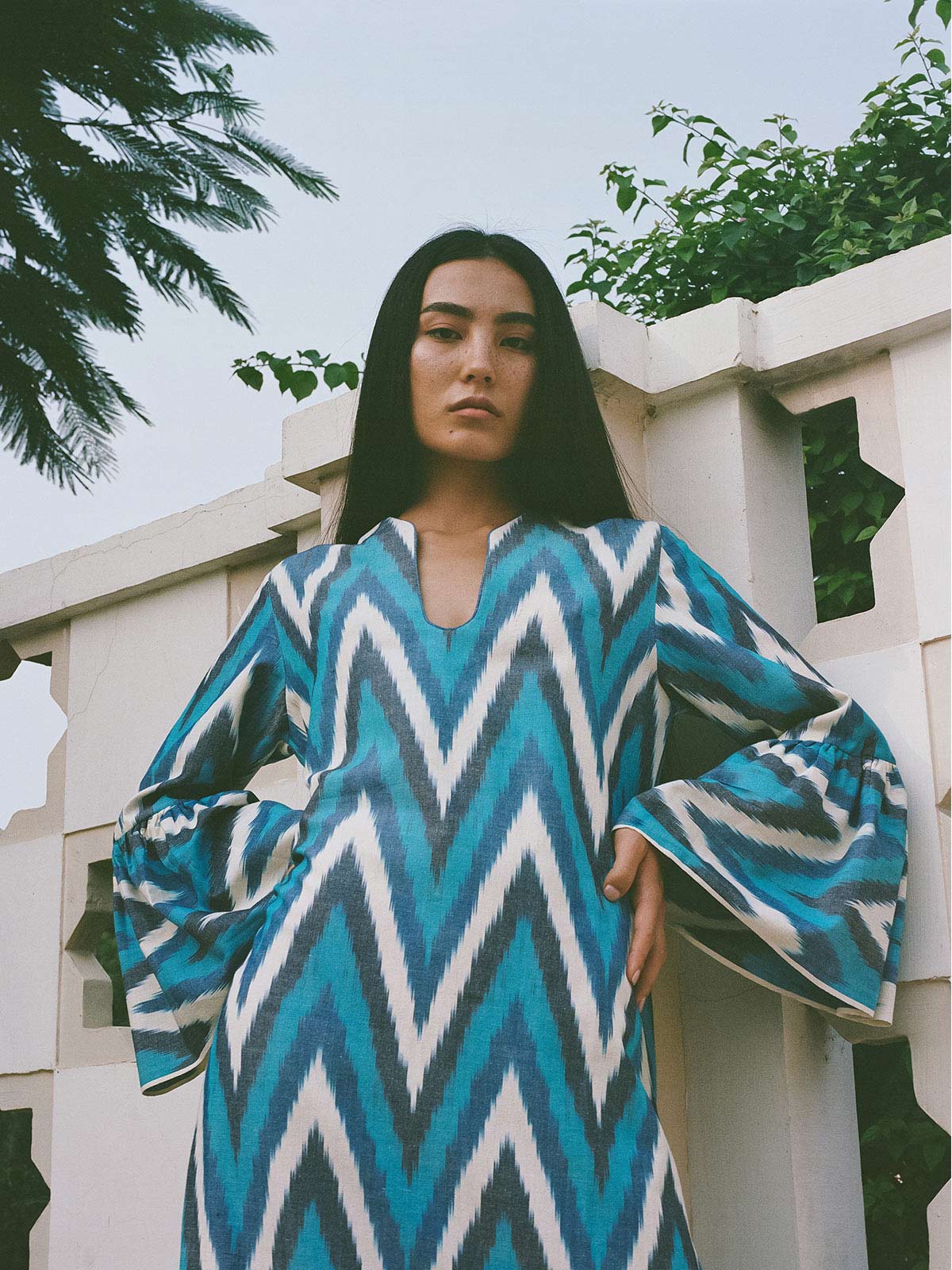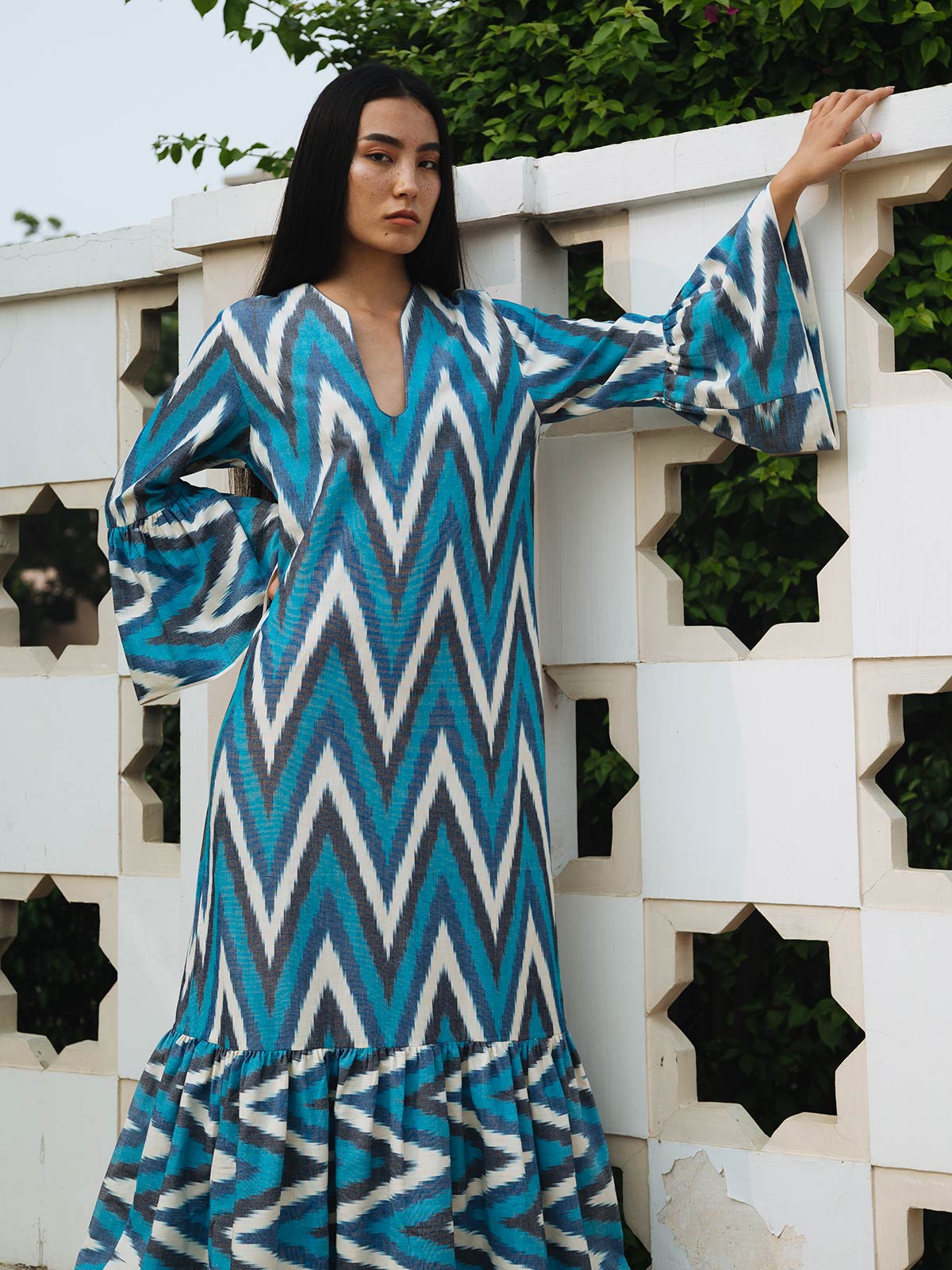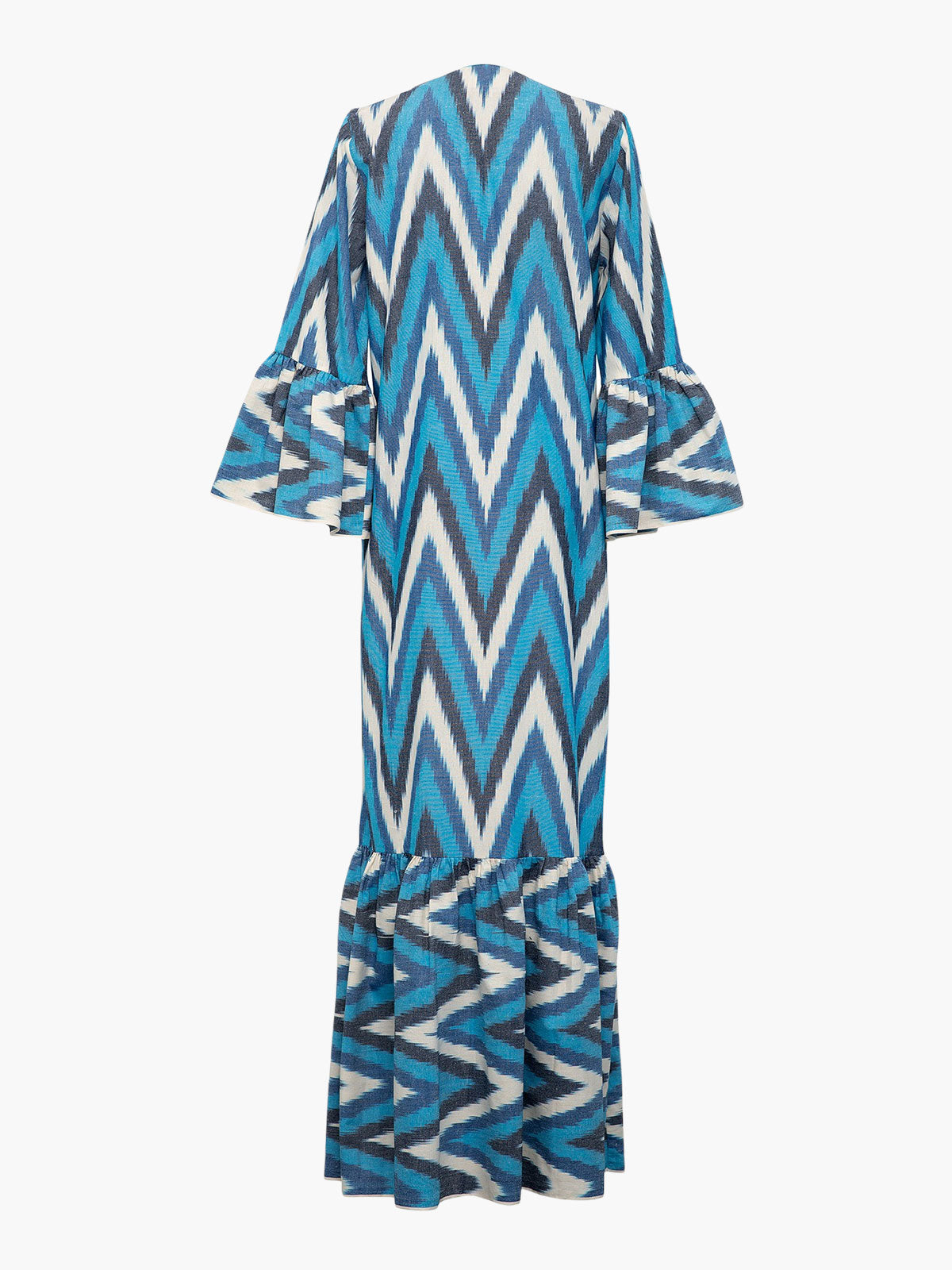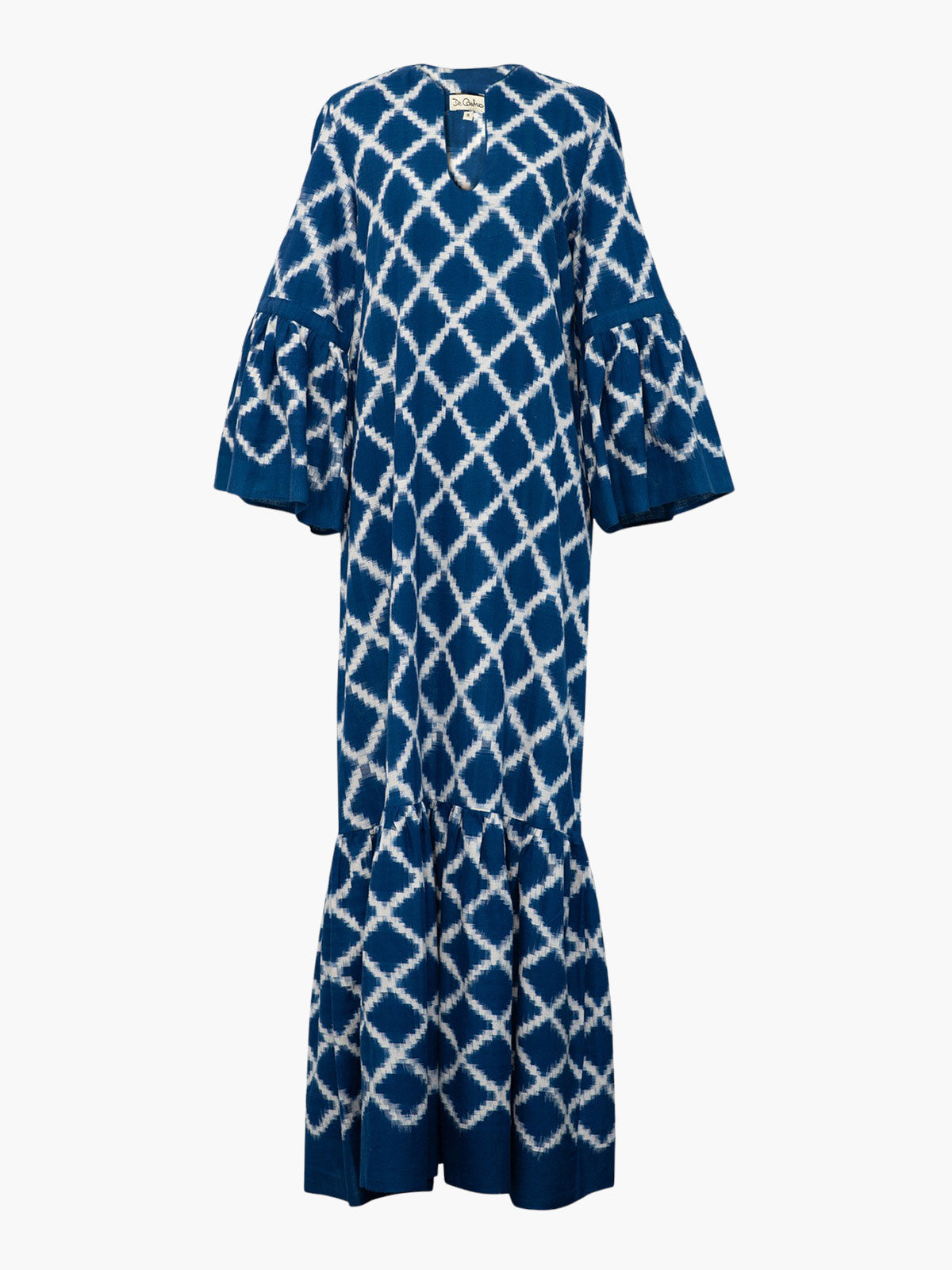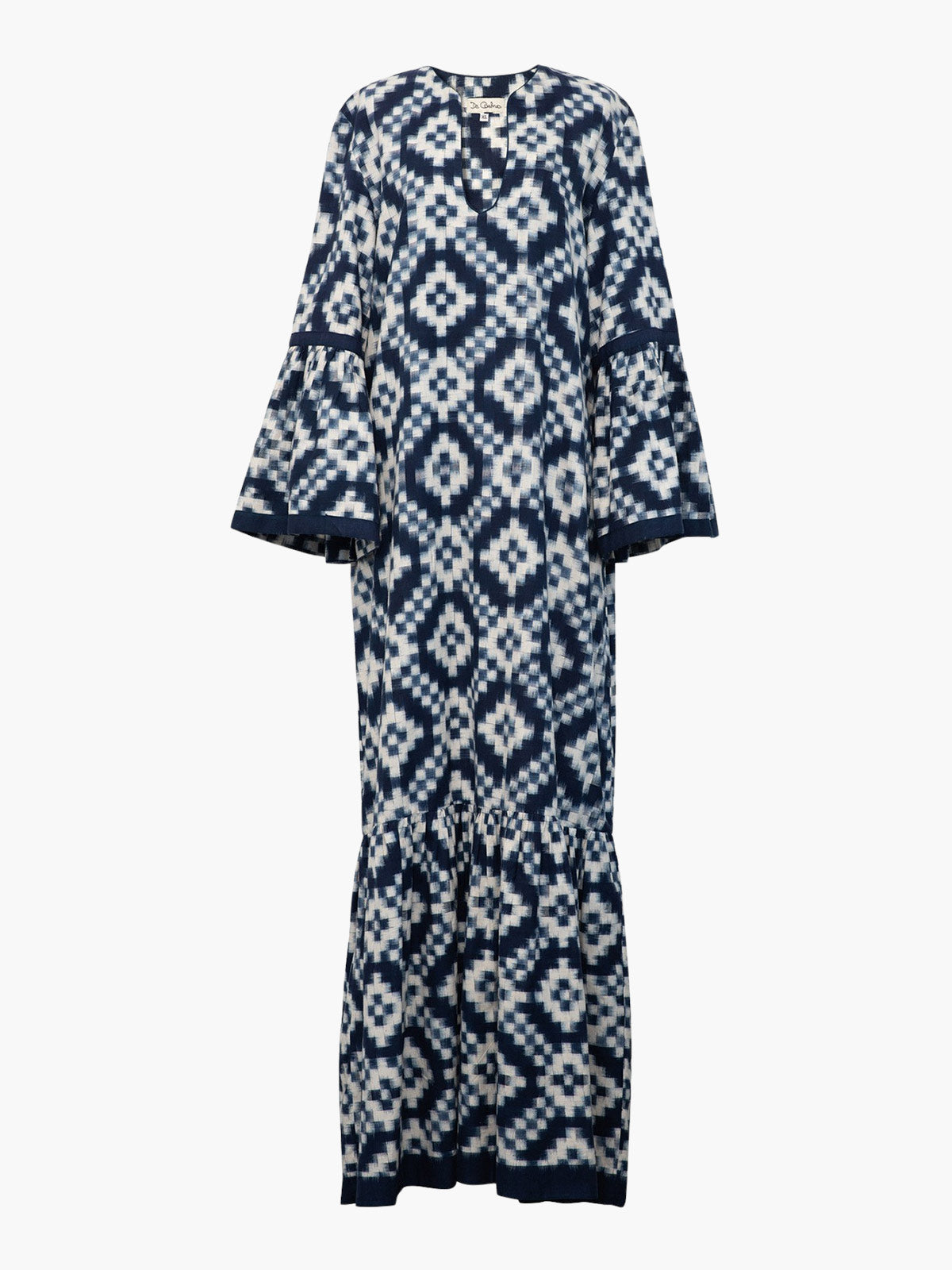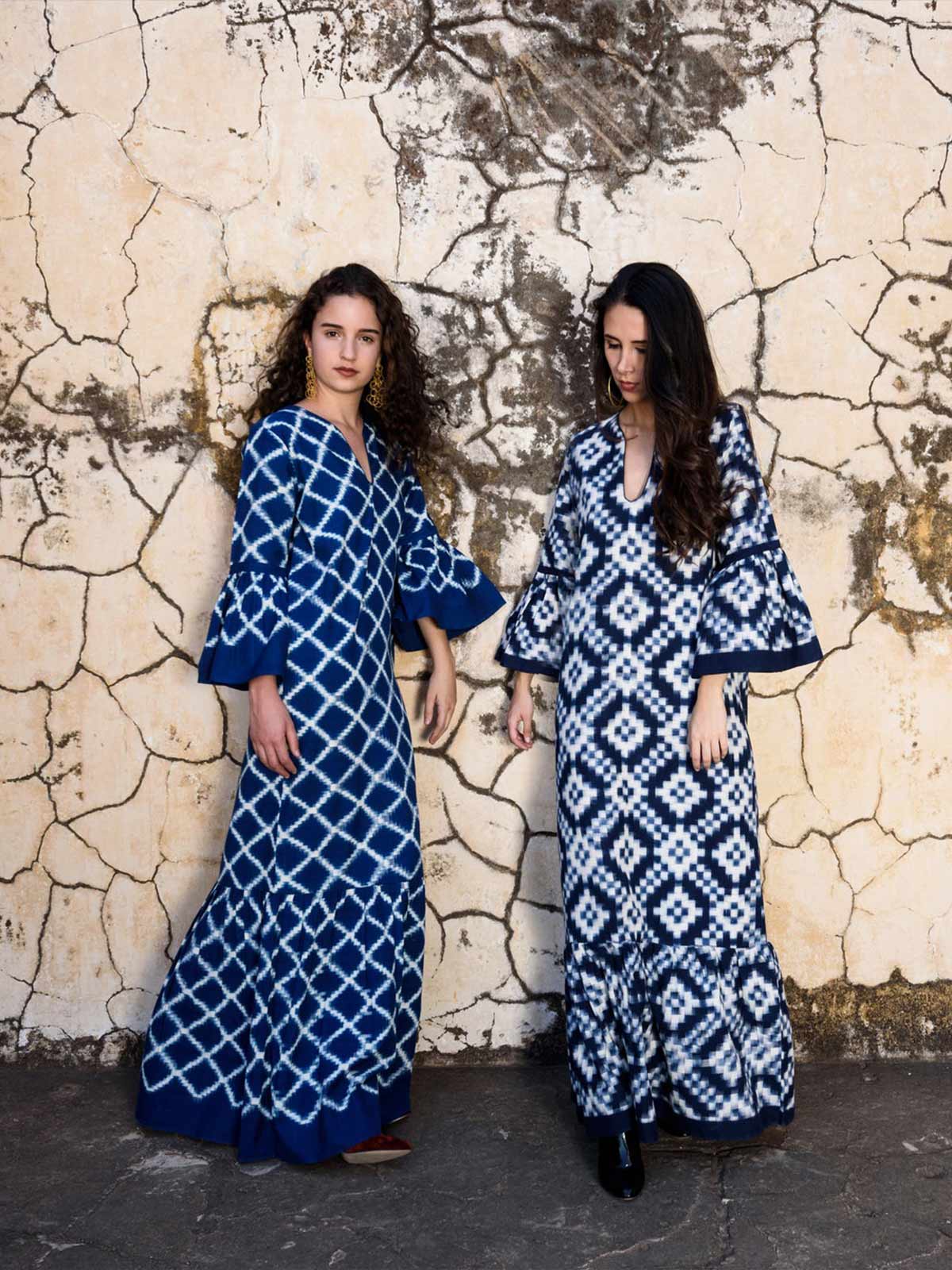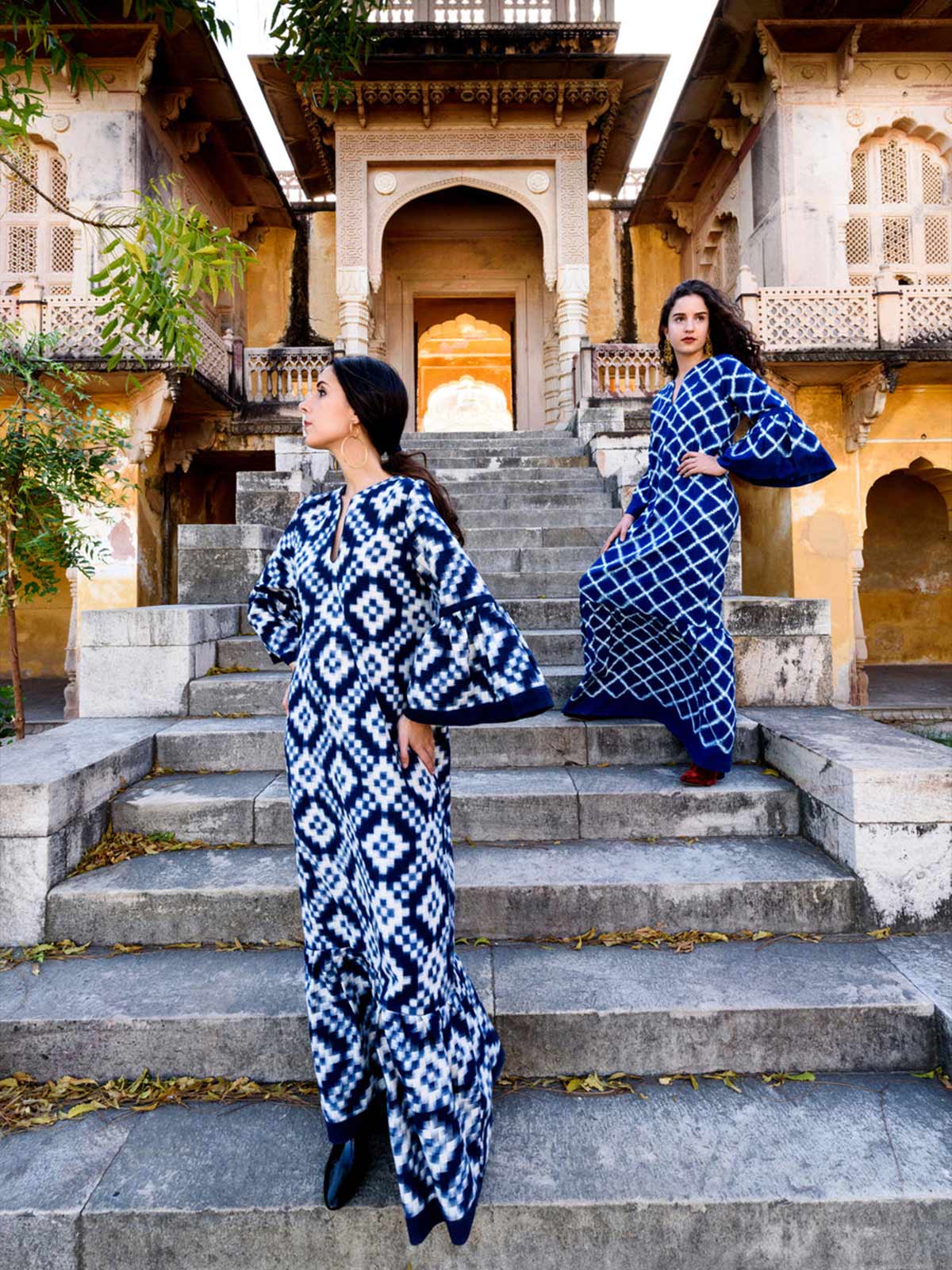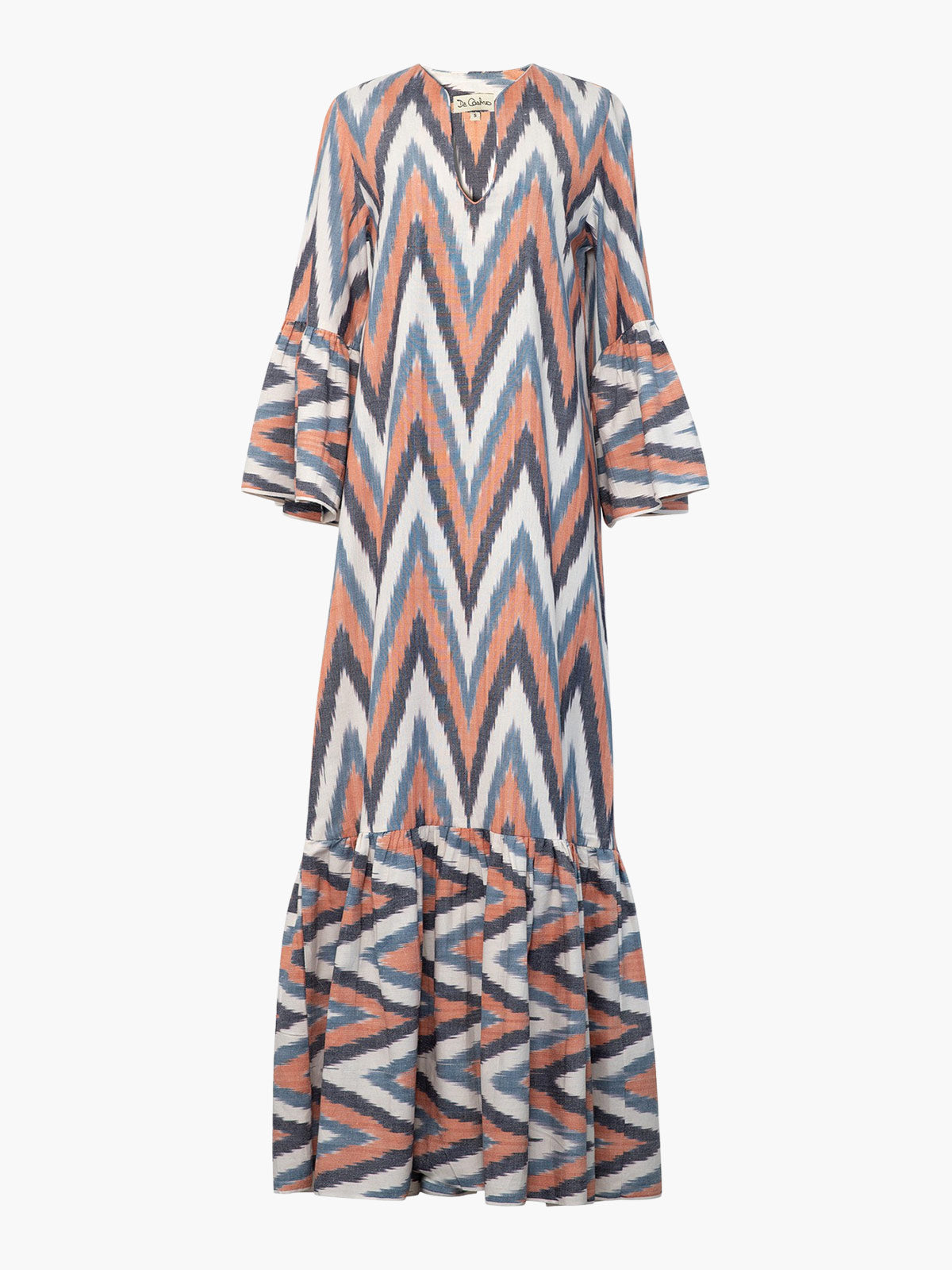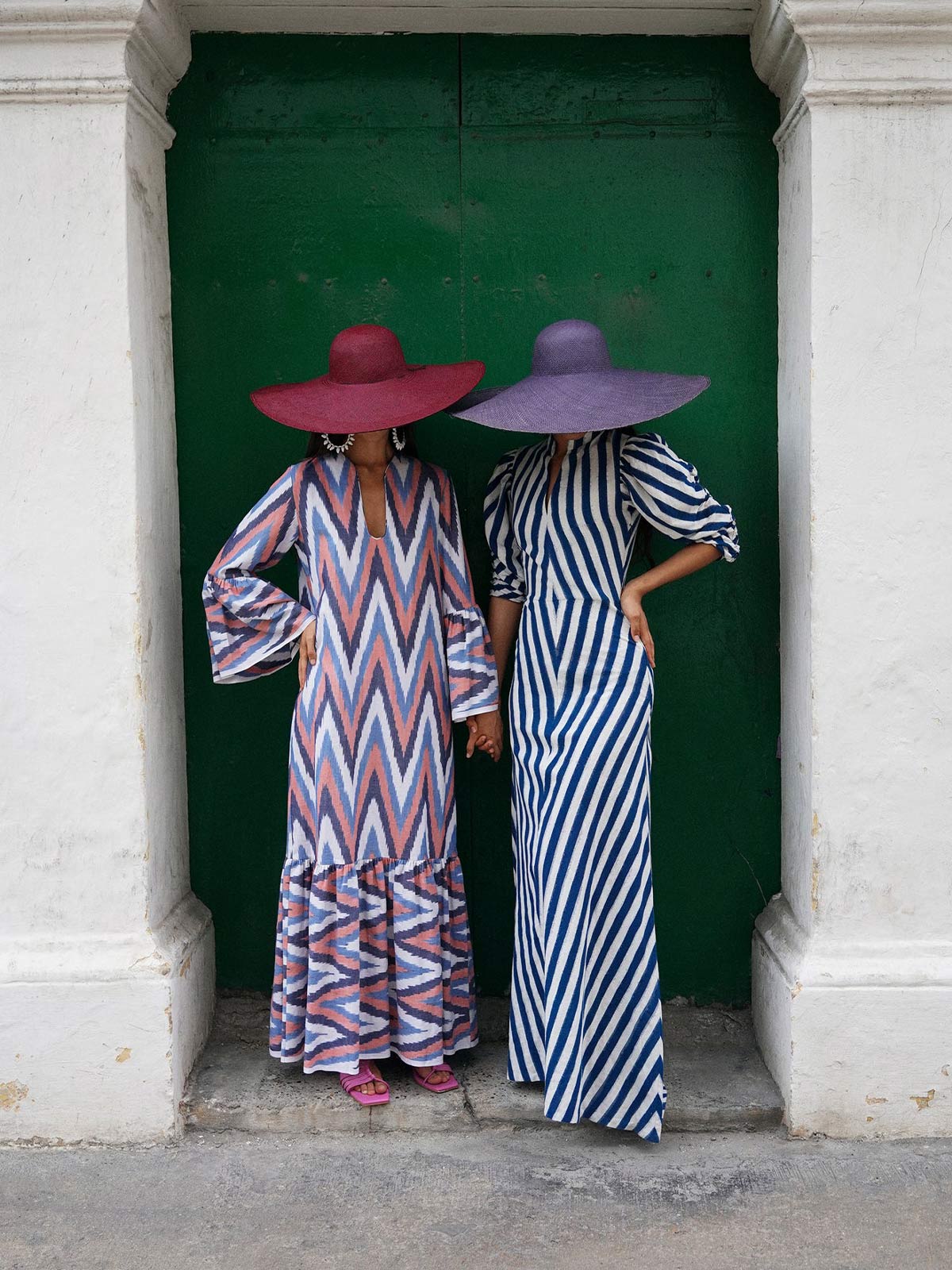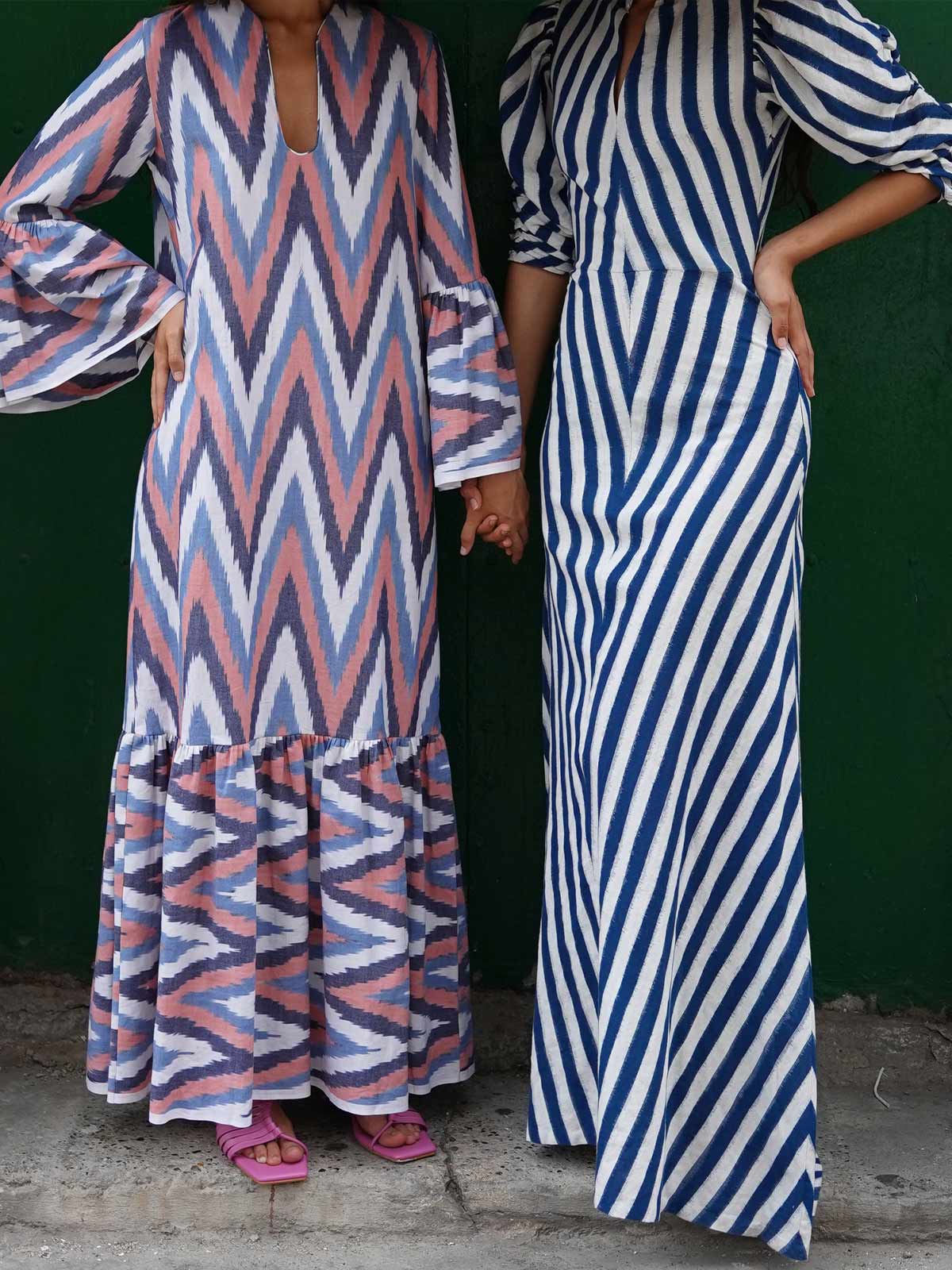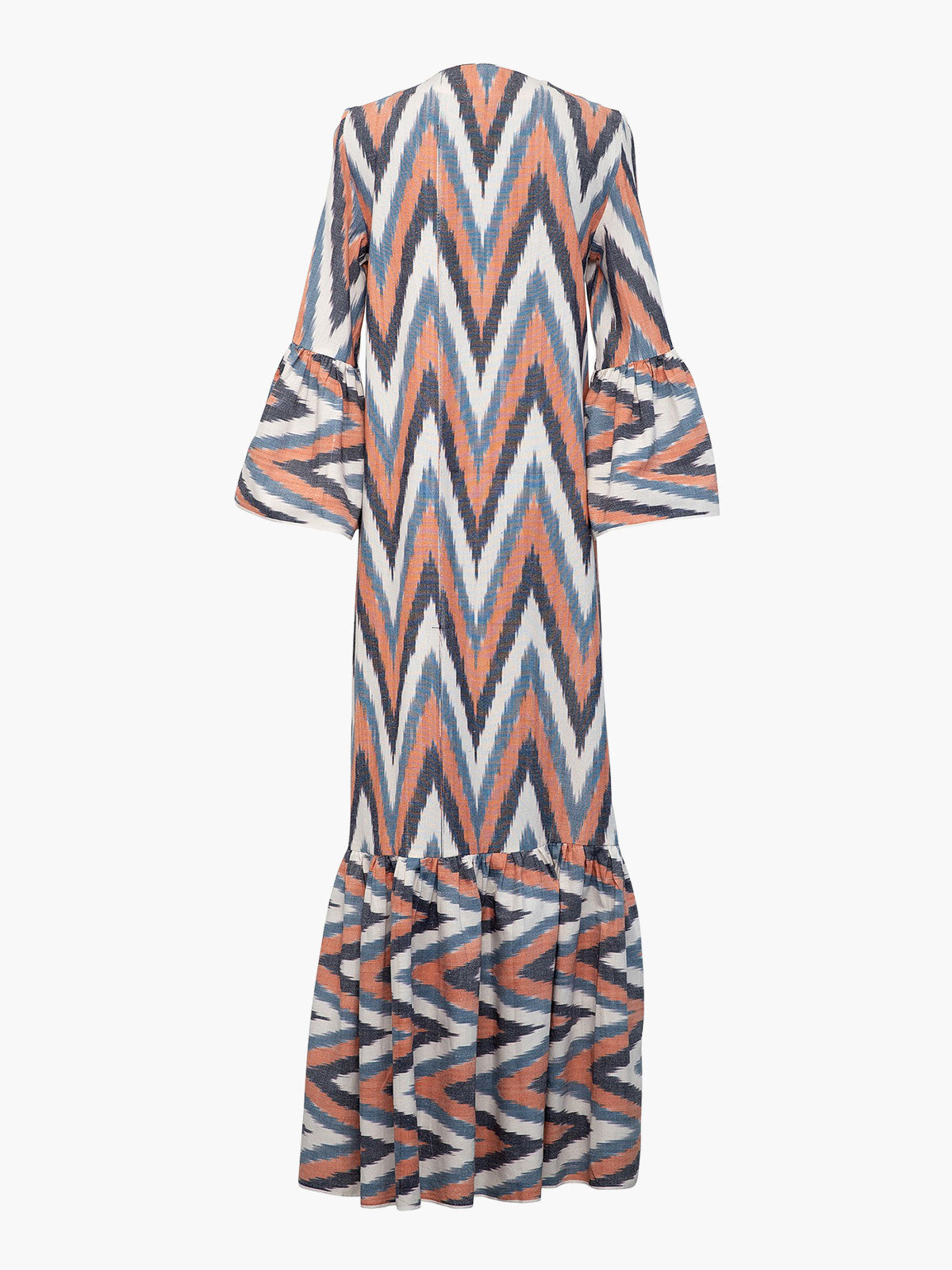 Region
India
united states
Cause
Artisan craft,
Emerging economies,
Please note, this piece will be handcrafted exclusively for you by artisans in India. Please allow 10-15 days for shipping. For any questions, please do not hesitate to reach out to us: customercare@fashionkind.com.
Our De Castro Long Viento Dress in Light Blue features long sleeves with flared cuffs, a V-neckline, a bold allover print, and a ruffle at the hem. Handcrafted by artisans in India.
Recovering Traditional Materials
Focusing on recovering and giving a fresh spin to traditional materials such as the handwoven, natural fibre khadi, as well as investing in dyeing techniques like the famous, yet complicated to find, double ikat.
DISCOVER THE STORY