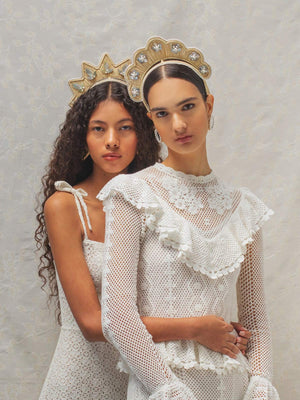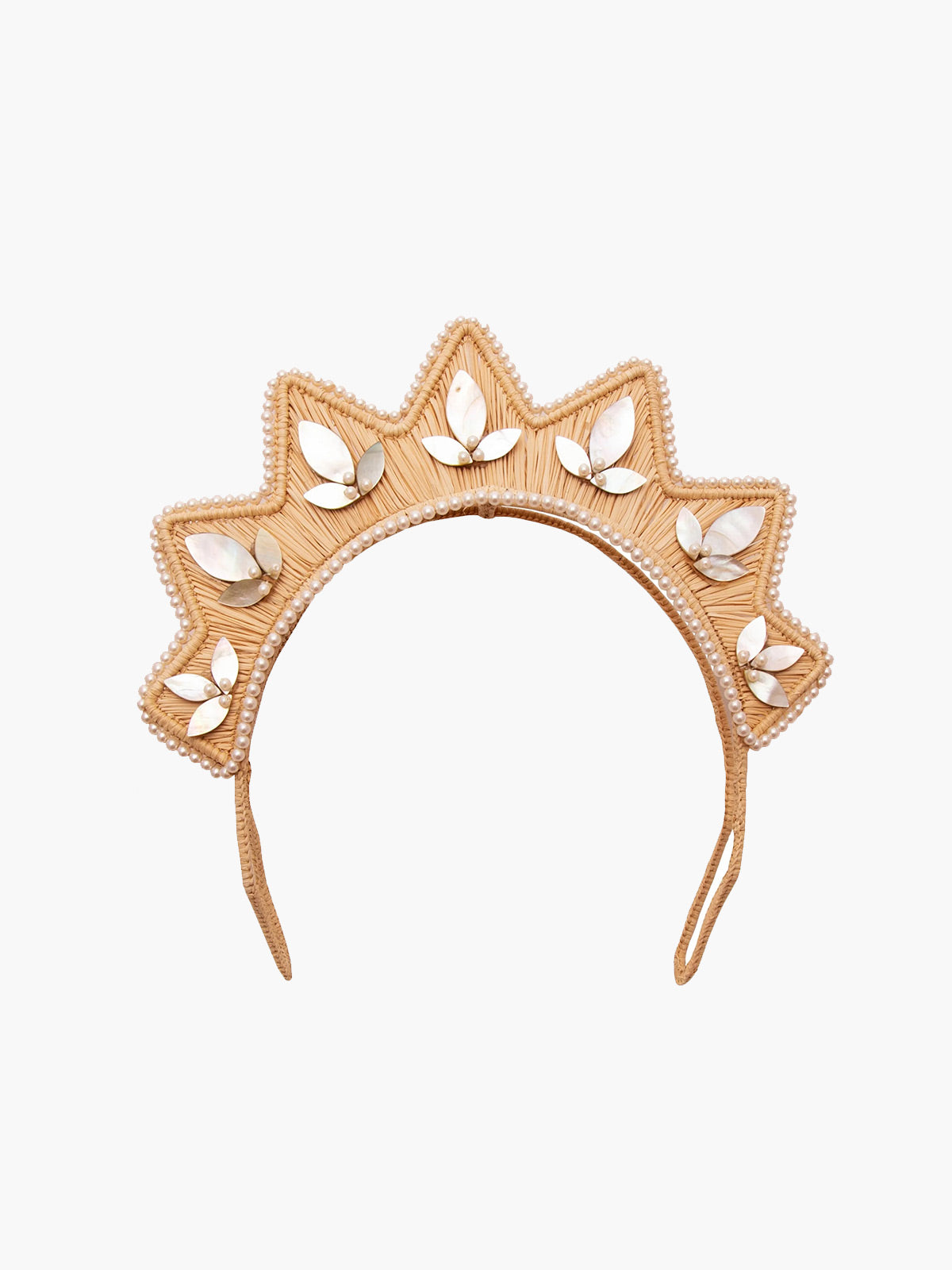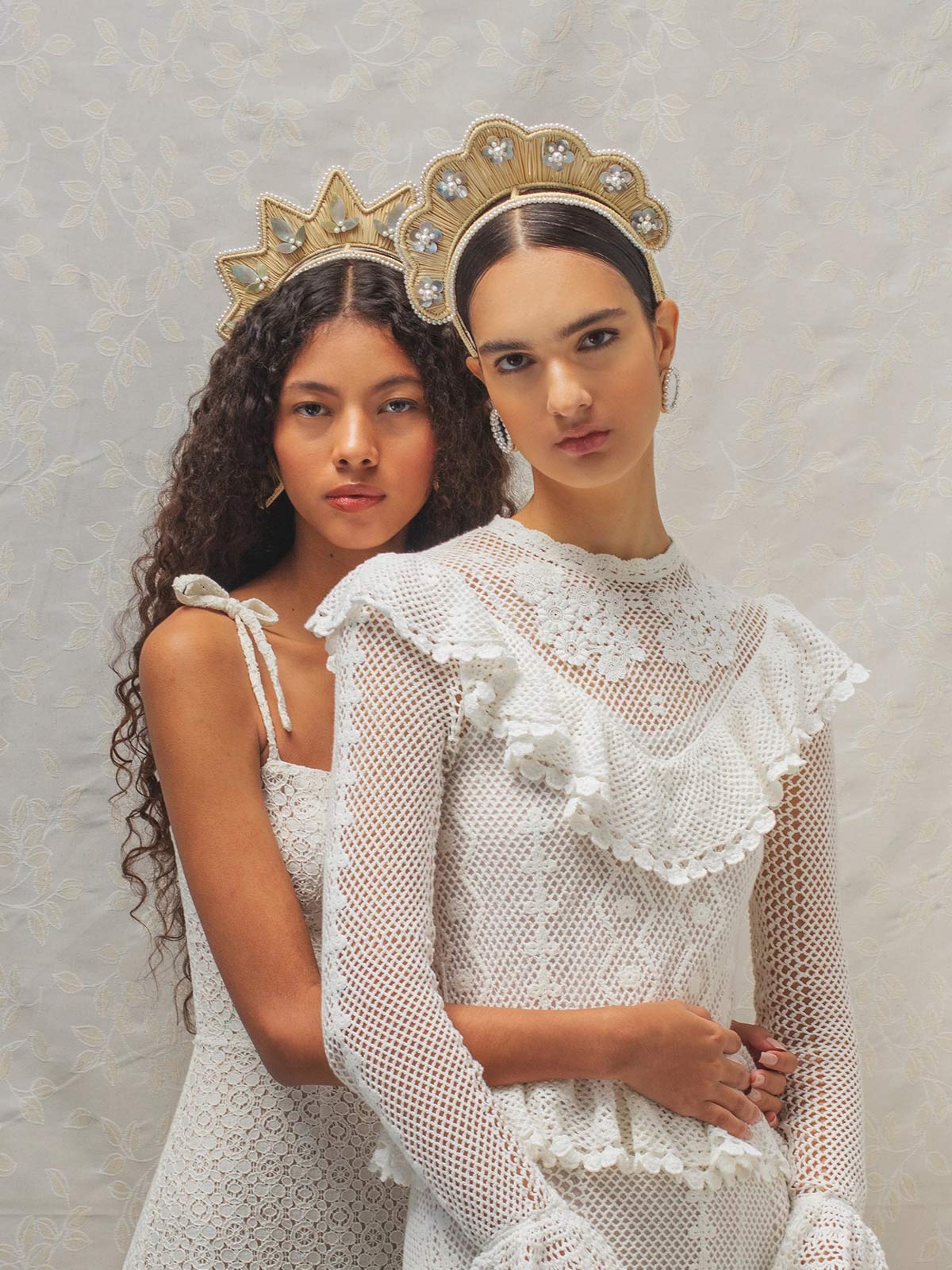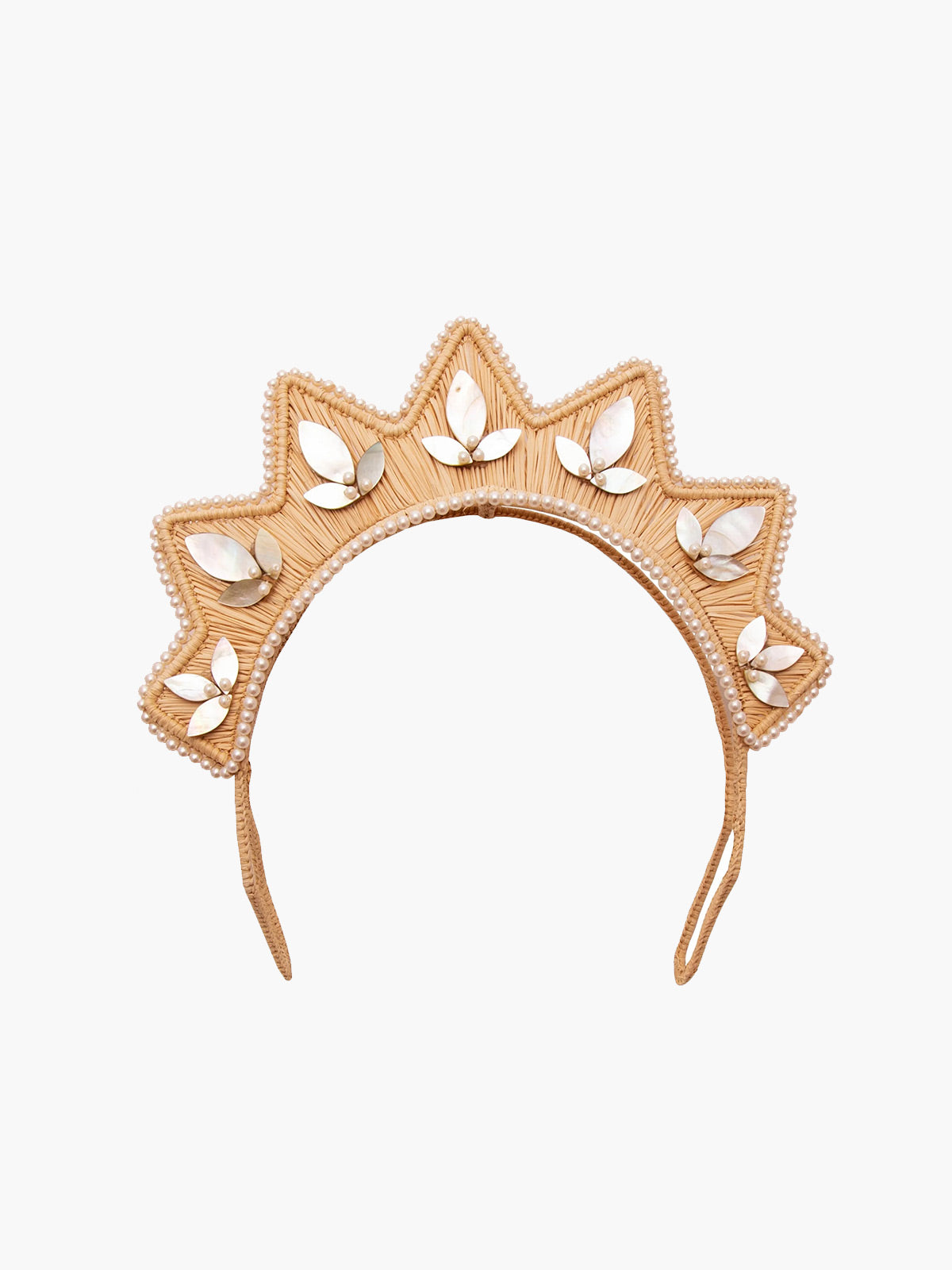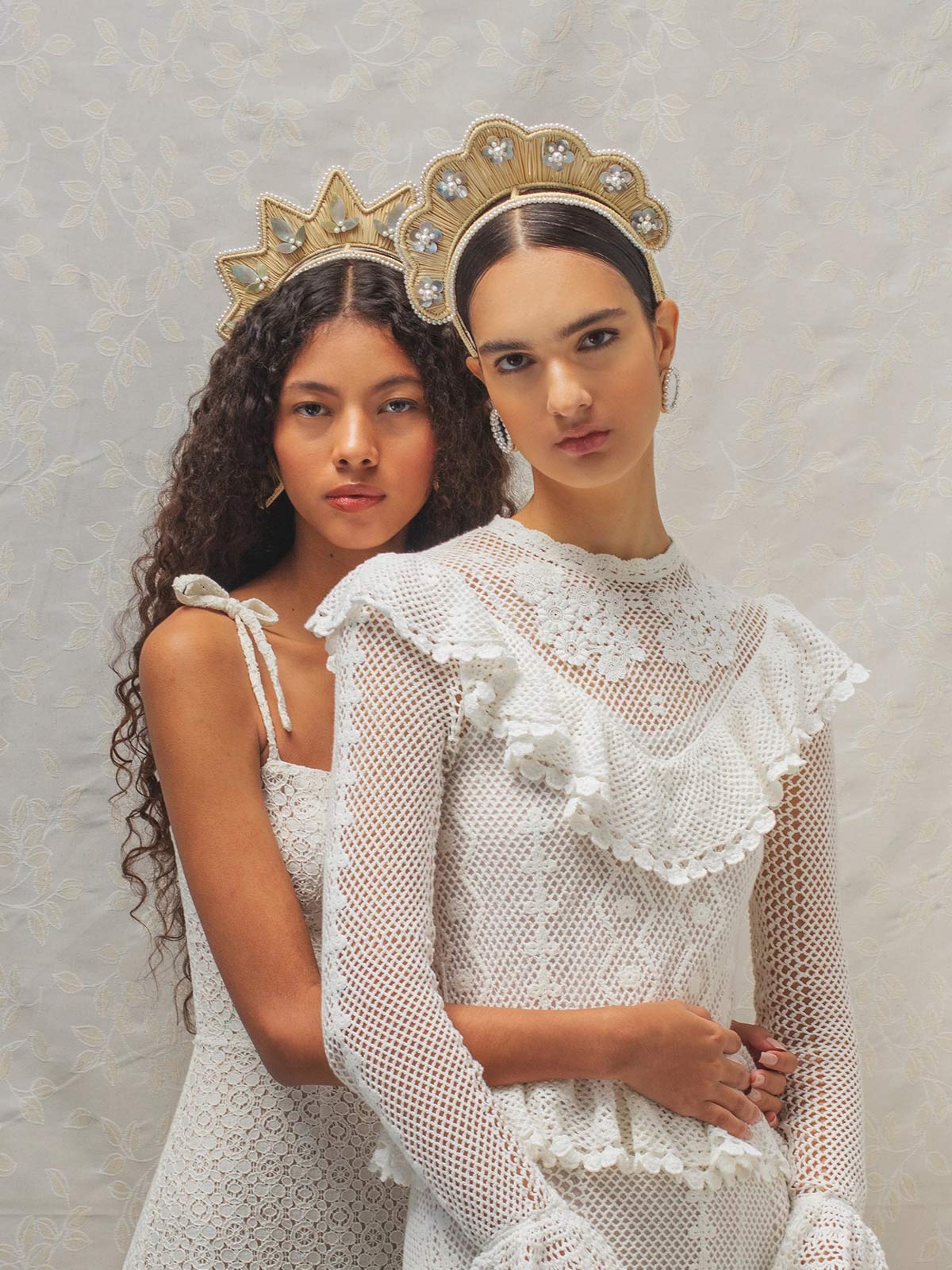 Star Shaped Iraca Leaves Mother of Pearl Headpiece
Region
Colombia
united states
Cause
Artisan craft,
Emerging economies,
Sustainable materials,
Vegan,
Story
Details
Size & Fit
Shipping & Returns
Our Magnetic Midnight Star Shaped Iraca Leaves Mother of Pearl Headpiece features a pointed frame accented with mother-of-pearl flower embellishments and embroidered faux pearls around the frame. Handcrafted by master artisans in Bogota and Usiacuri, Colombia from sustainably and locally sourced materials.
Slowly and Lovingly Handmade
With a penchant for costume, cultural handicrafts and aesthetic ob​jects, Lucia Echavarría launched her special occasion accessories label Magnetic Midnight in 2015. Each Magnetic Midnight piece is thoughtfully designed and handmade in Colombia. Their handbags and headpieces require a long fabrication process that involves a variety of craftsmen from around the country.
READ MORE