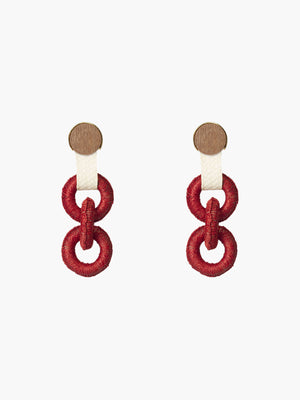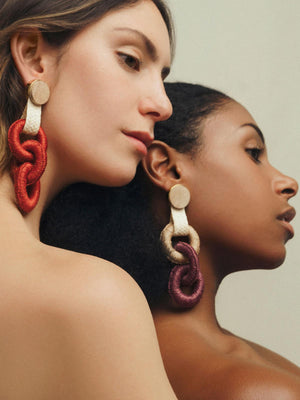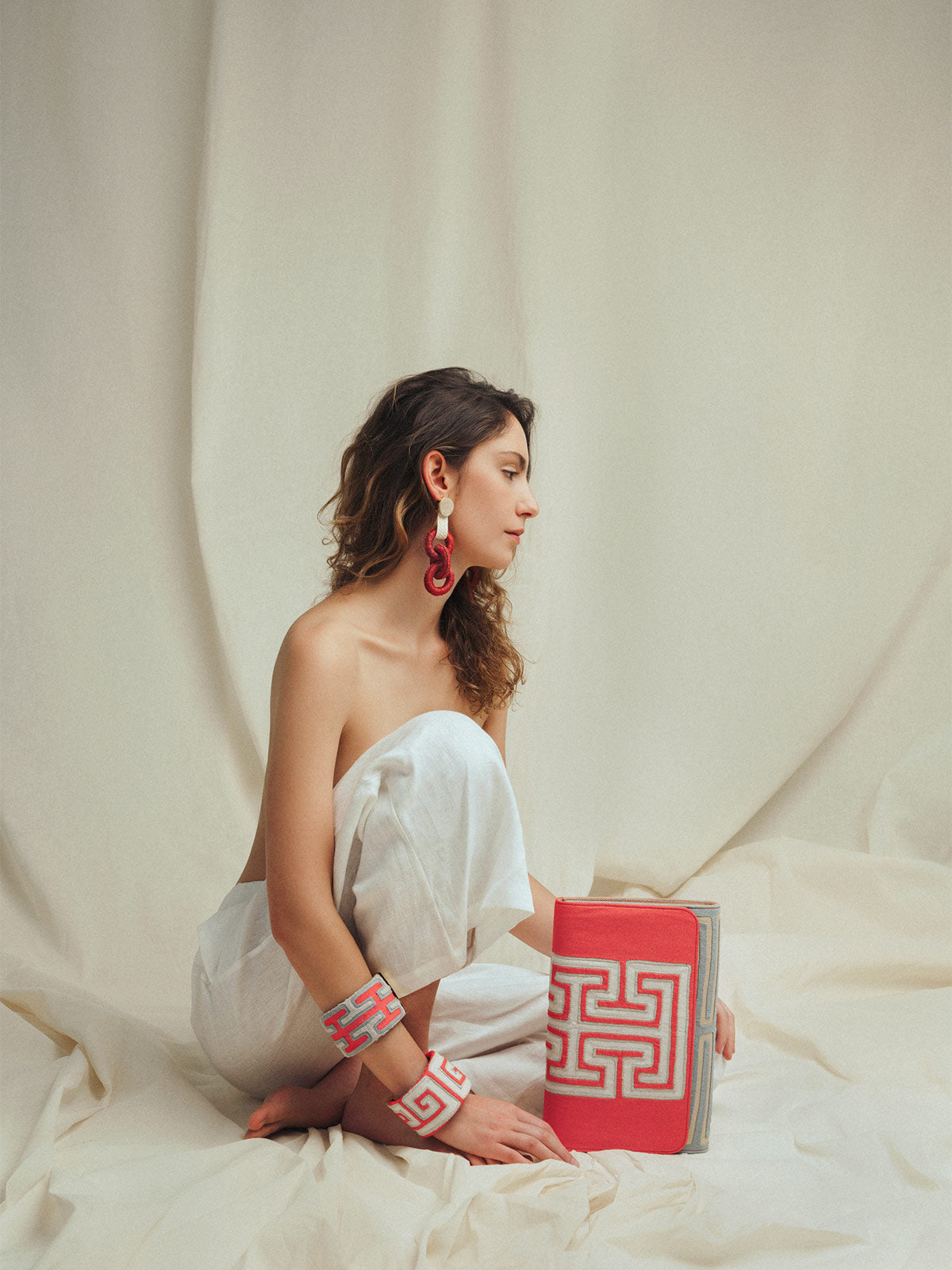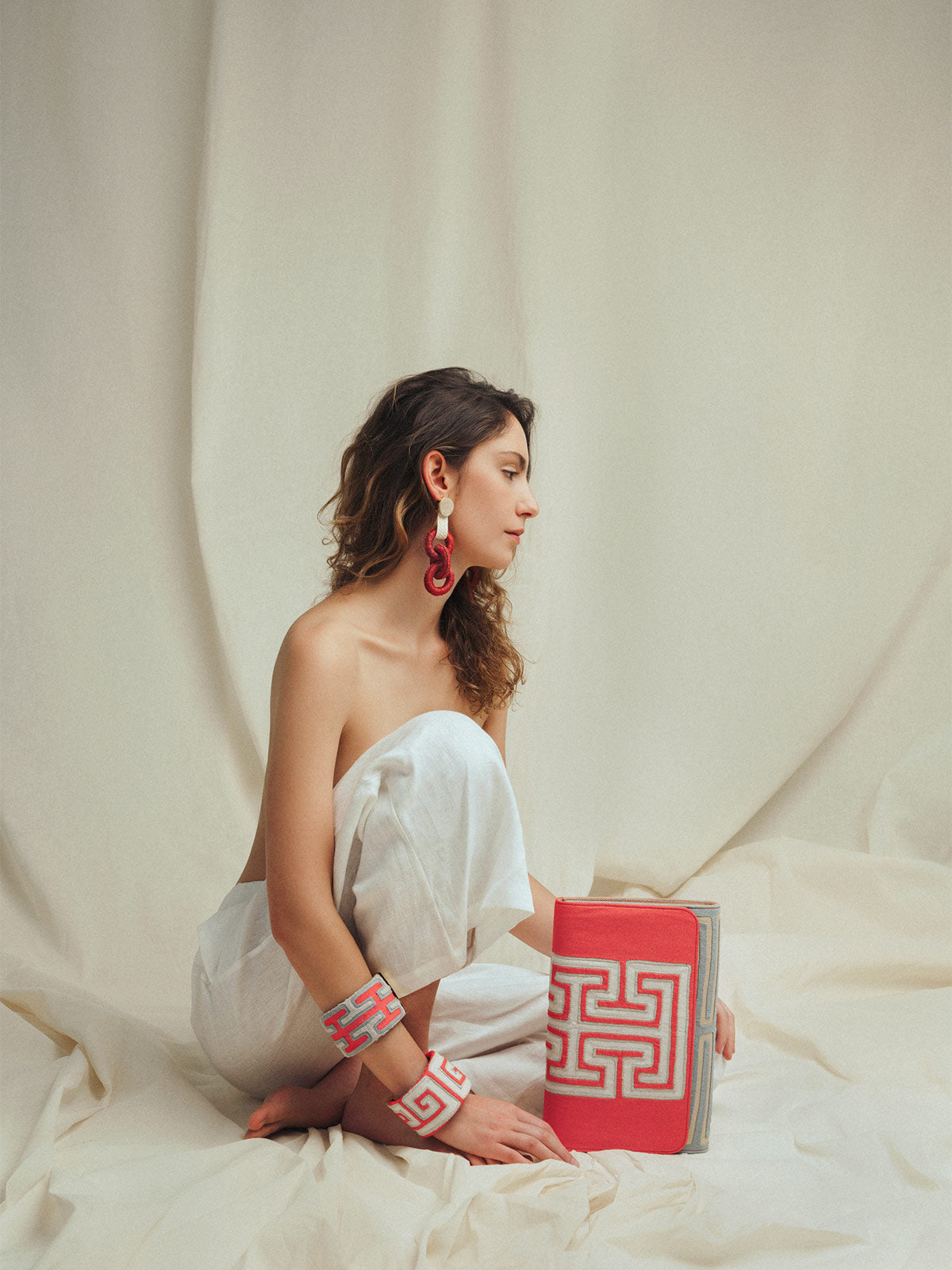 Region
Colombia
united states
Cause
Artisan craft,
Emerging economies,
Sustainable materials,
Vegan,
Women's empowerment,
Women's empowerment,
Story
Details
Size & Fit
Shipping & Returns
Our Mola Sasa Maguey Earrings in Coral feature interlocking hand-covered loops with wooden accents and post backs. The hoops of the earrings are handwoven by women of the Kankuama people of Colombia's Sierra Nevada de Santa Marta, and they are made from fiber extracted from a type of native agave plant called "Maguey." The body of the earrings are handwoven in the Zenu Reserve in Colombia's Tuchin Cordoba with cana flecha. This is a technique developed for the "sombrero volteado" or "turned over" hat used on the coffee plantations.
Yasmin Sabet
Meet the woman behind Mola Sasa who is bringing traditional Colombian craft to modern home and accessory collections.
READ MORE
Handcrafted in Colombia
Watch the artisans traveling to harvest the locally grown estera palm fiber to create beautiful pieces using the traditional chimichanga weaving technique.
READ MORE