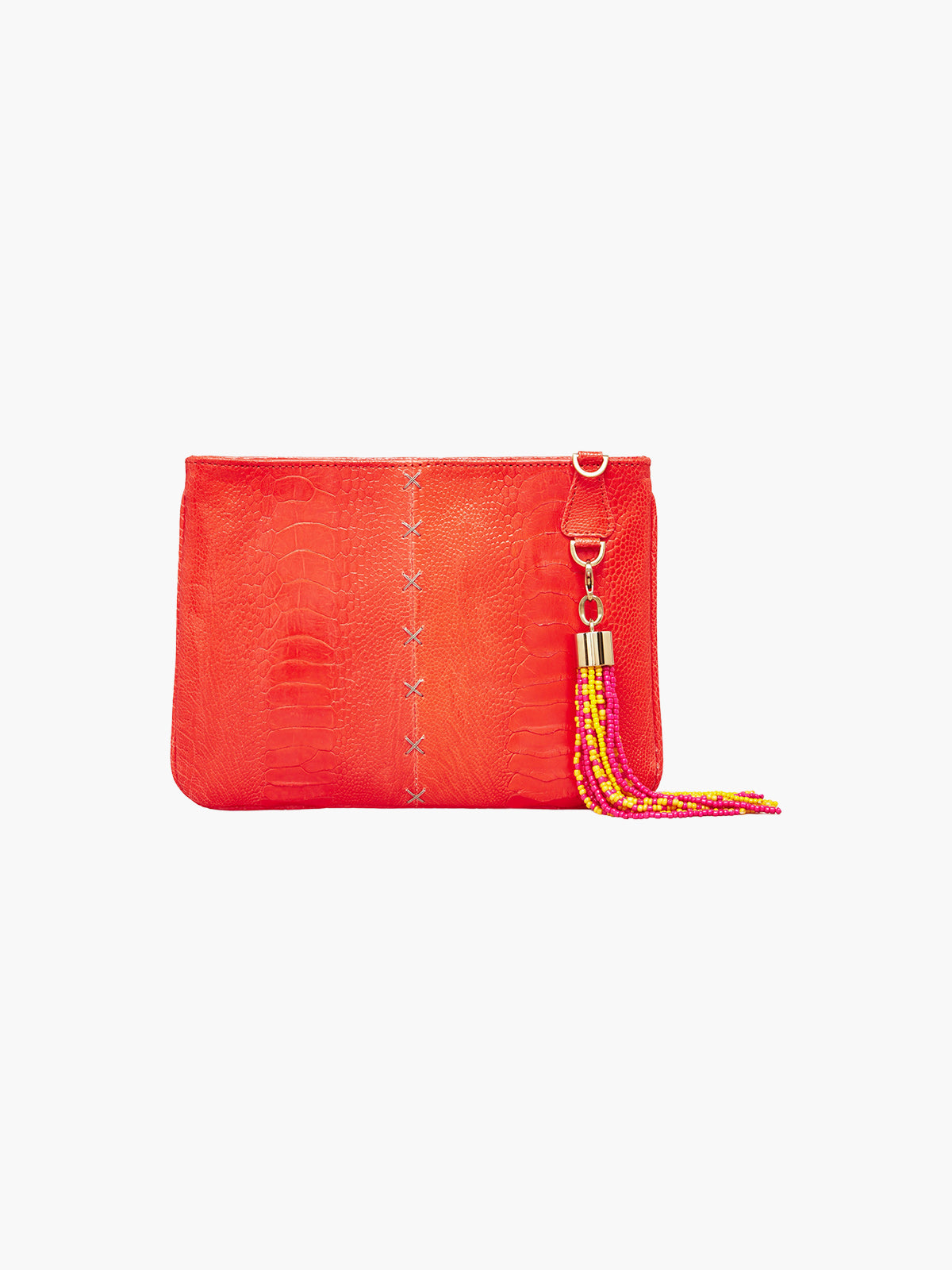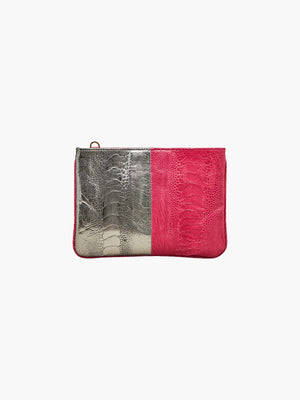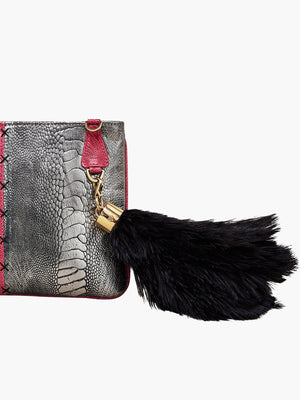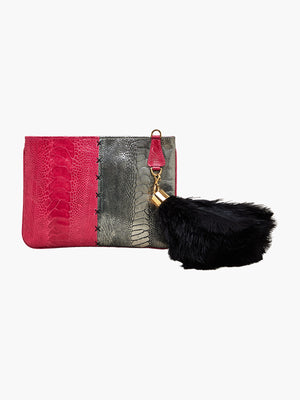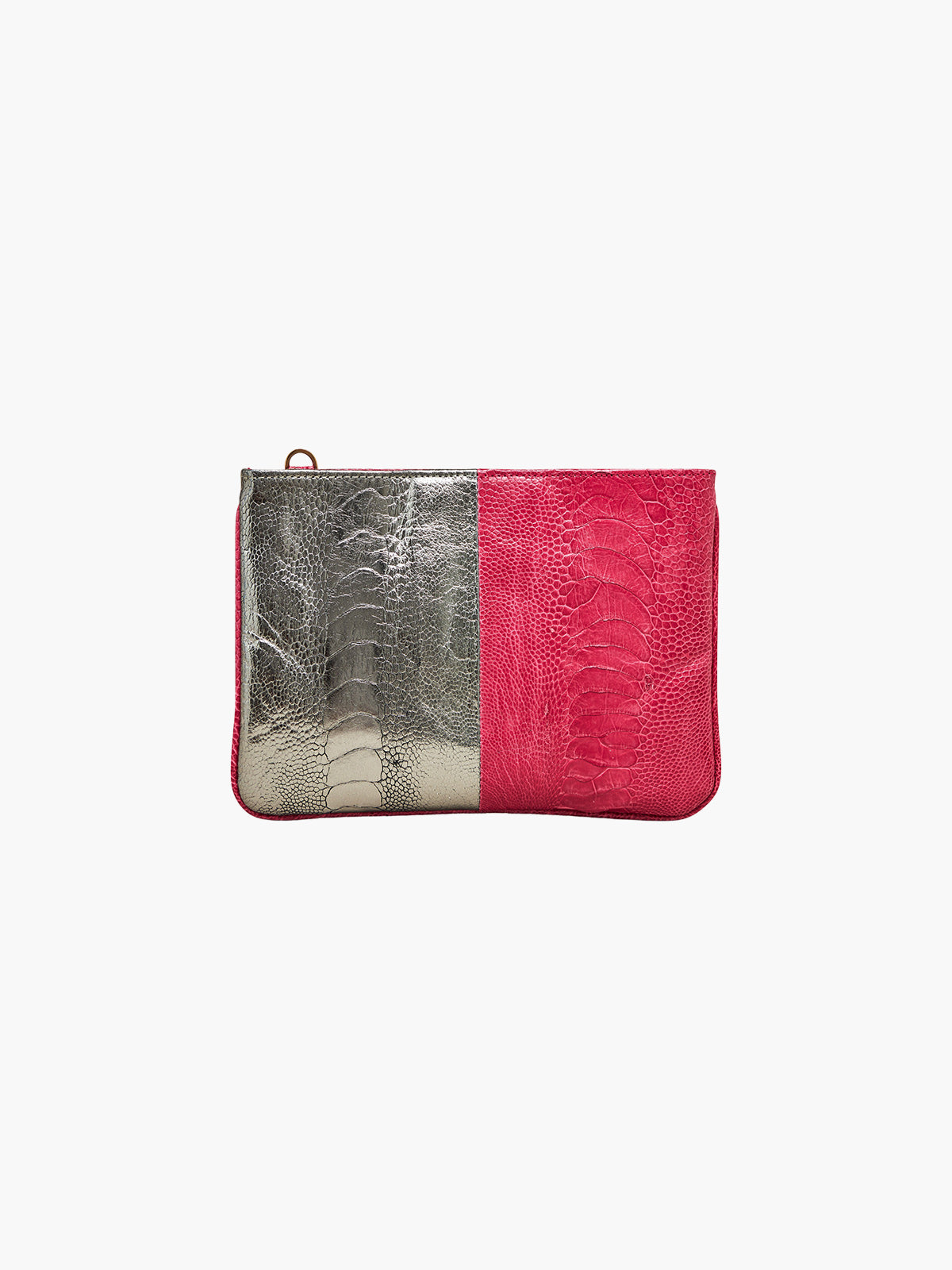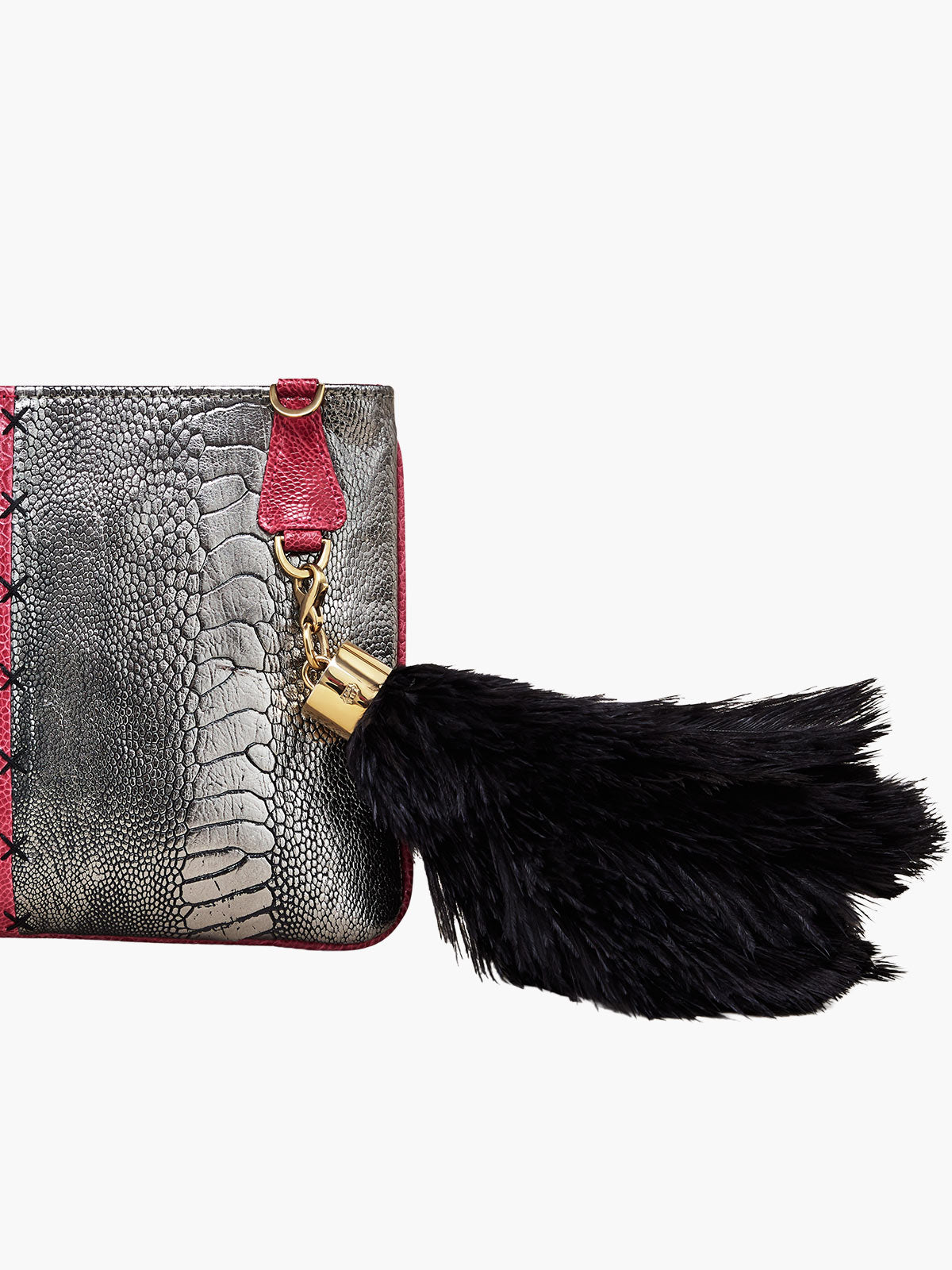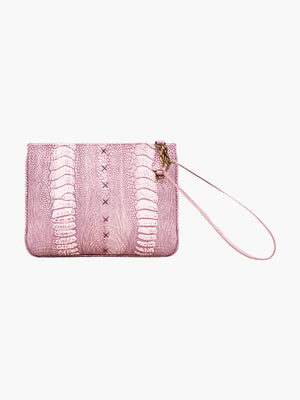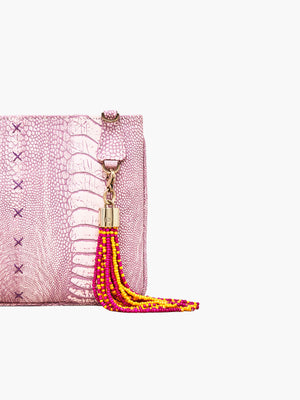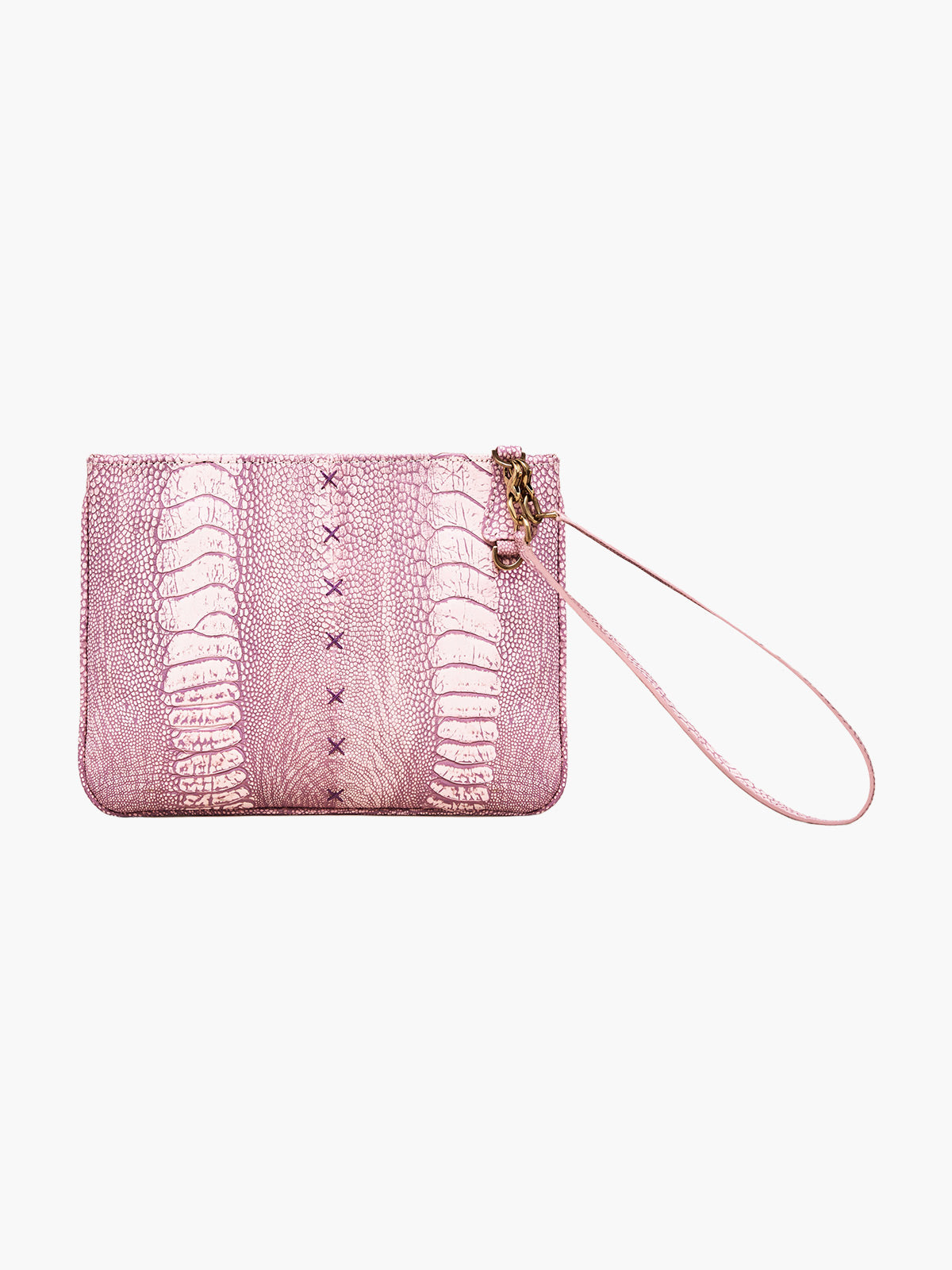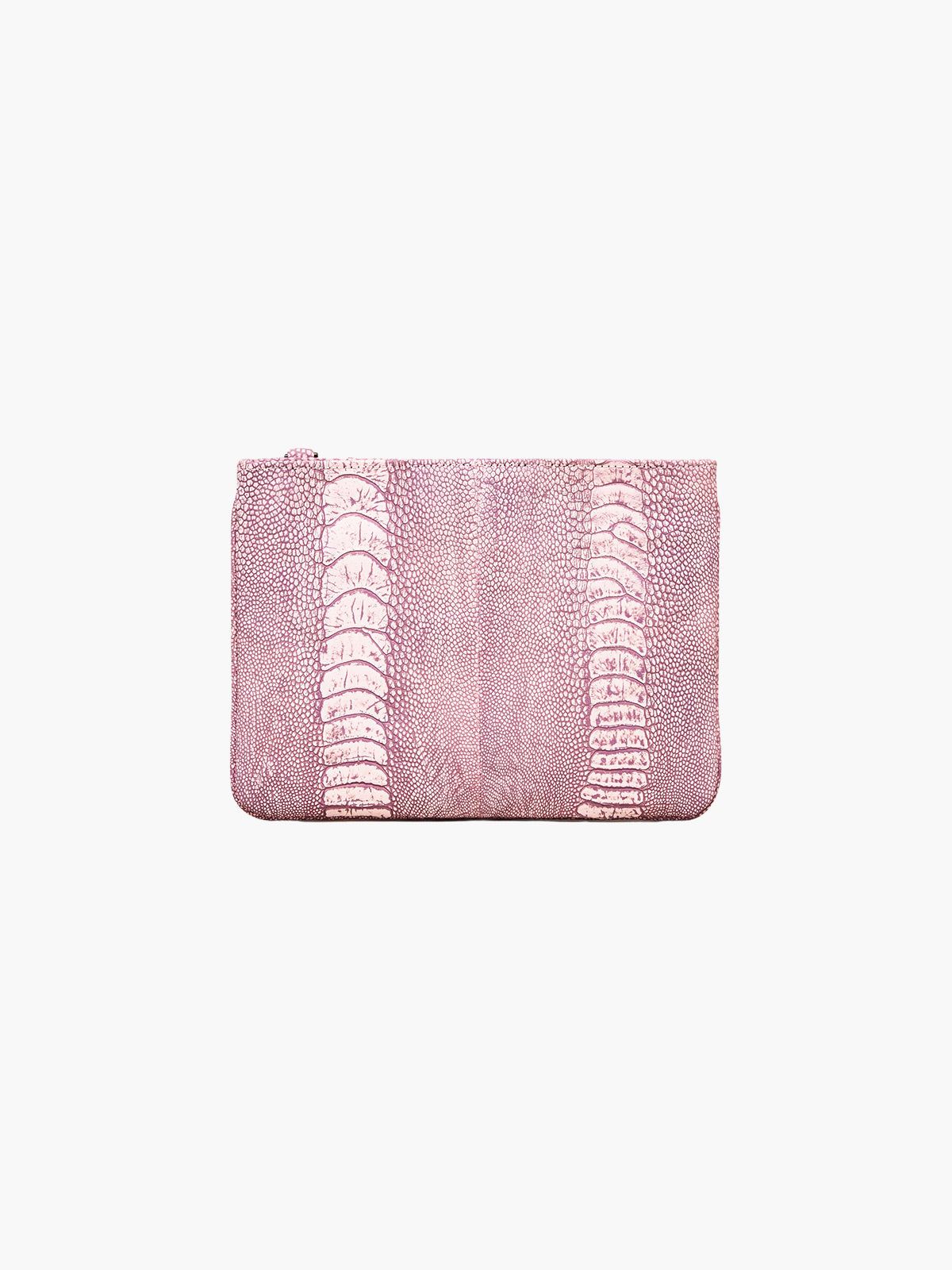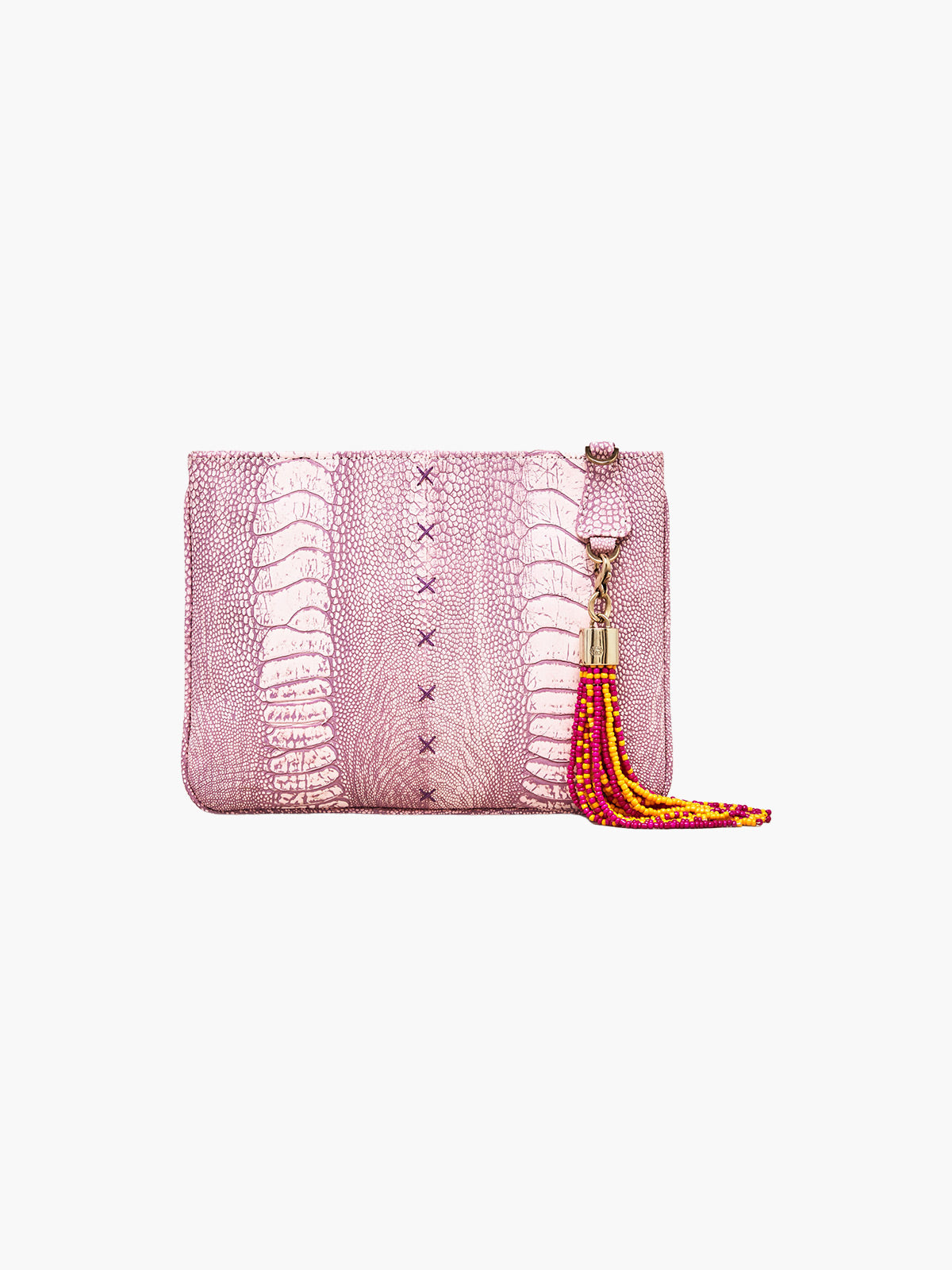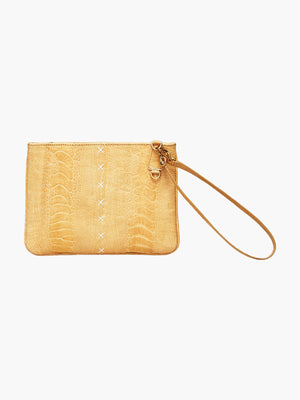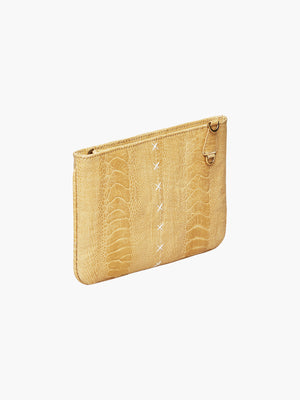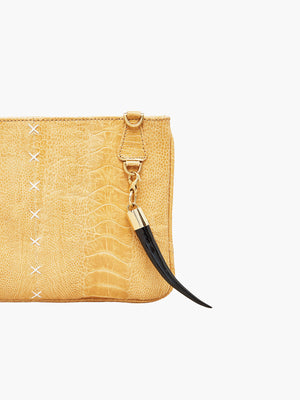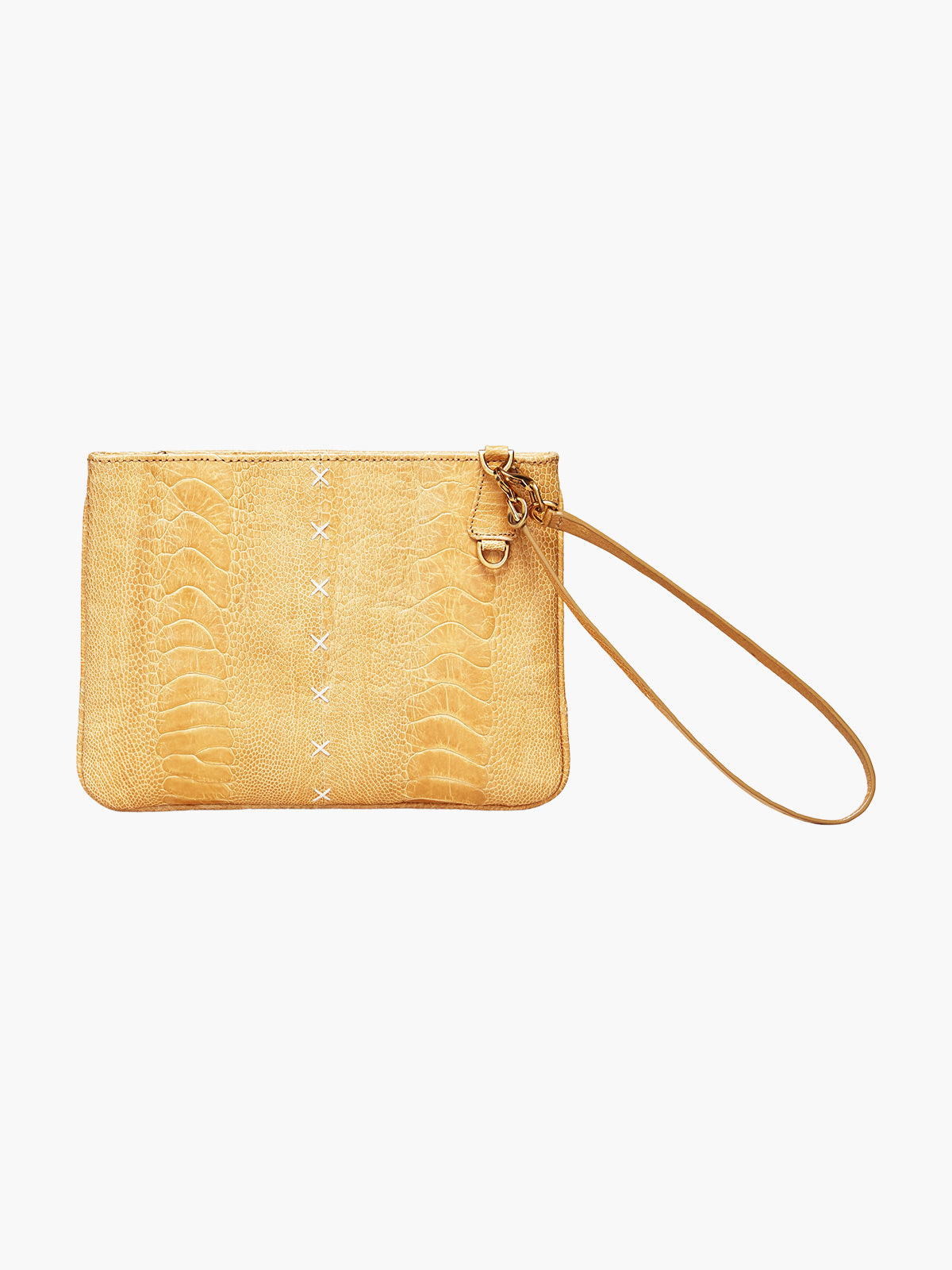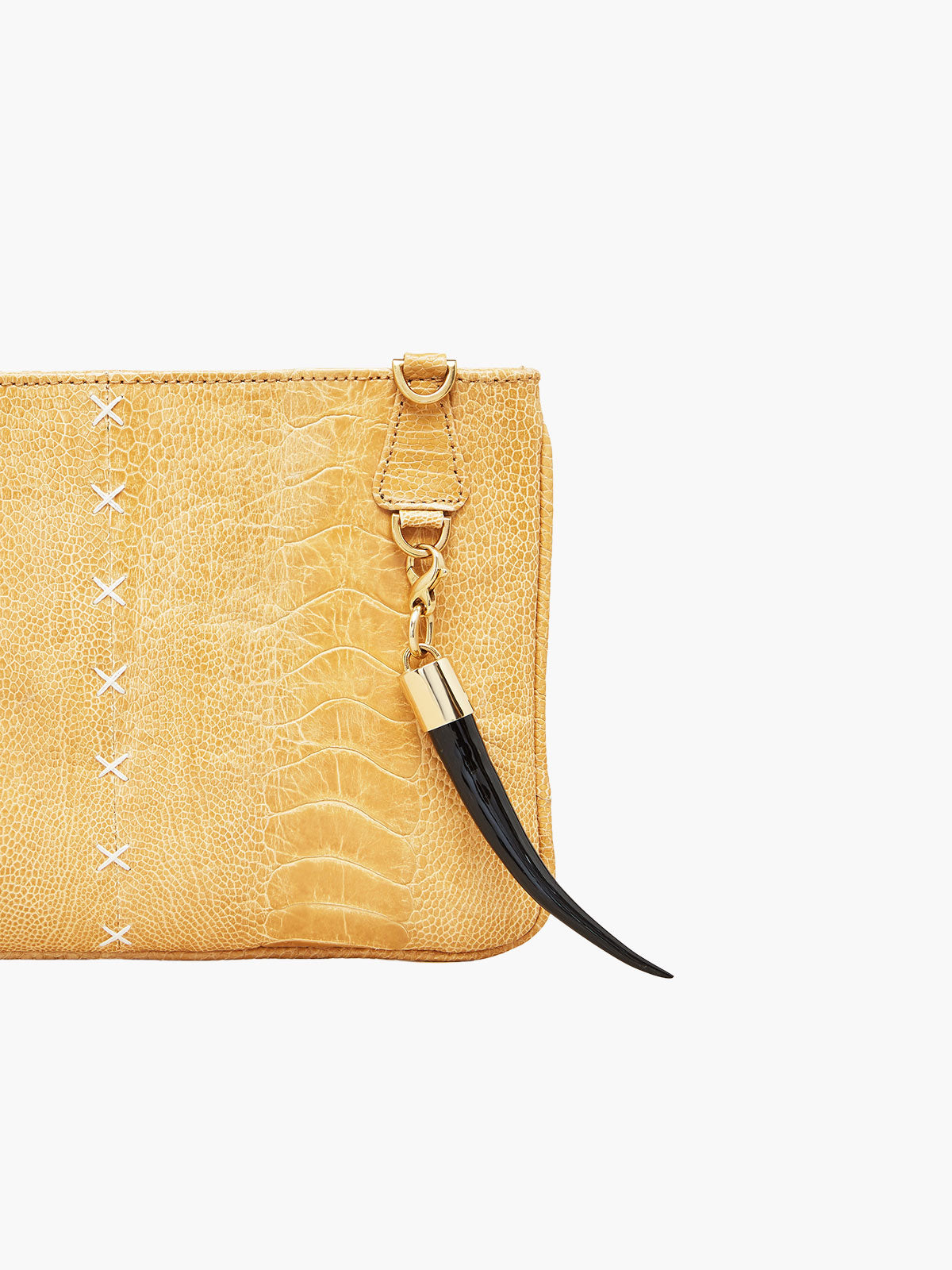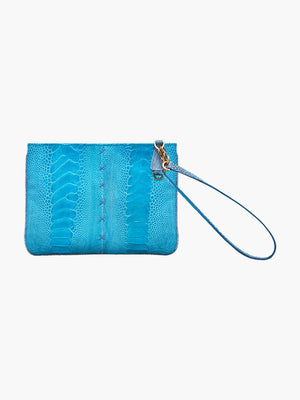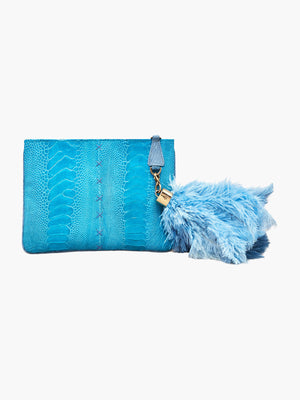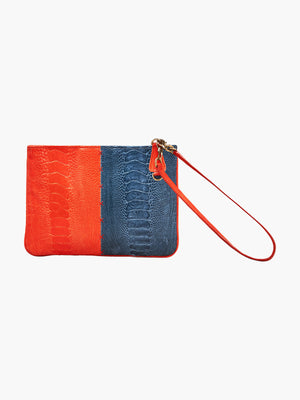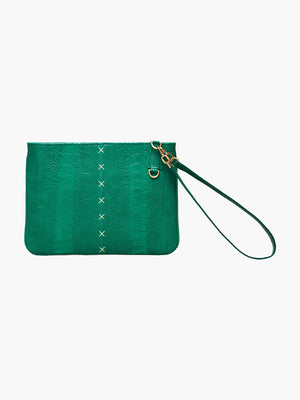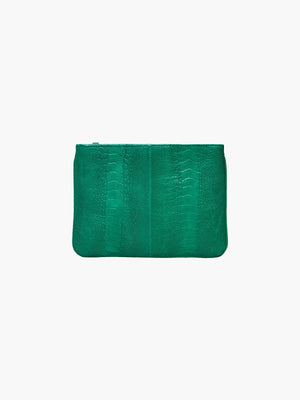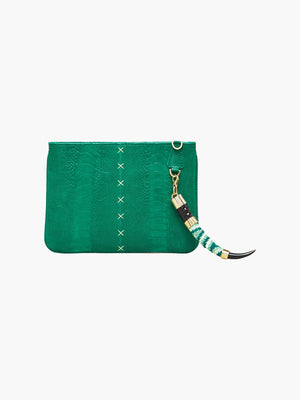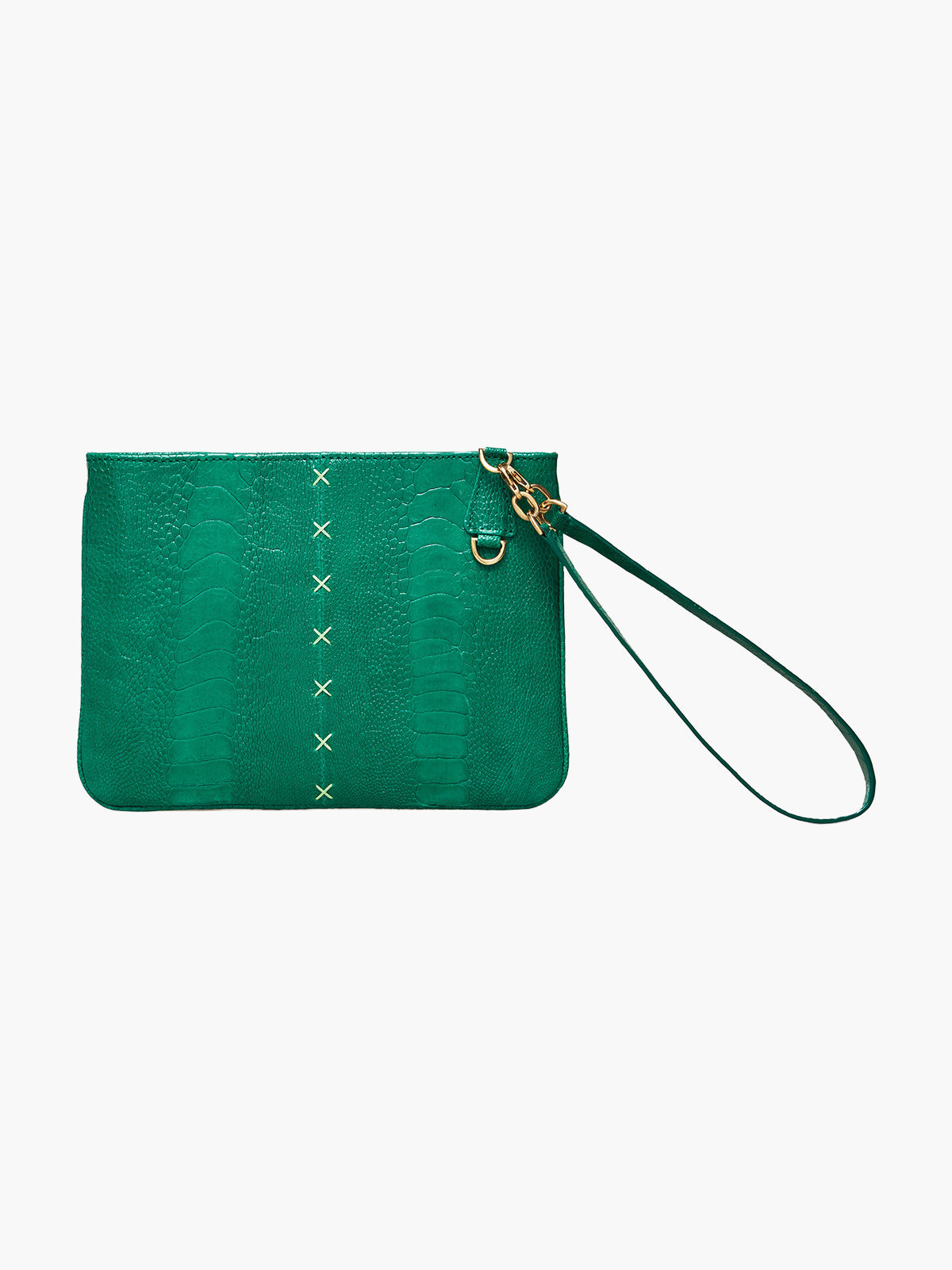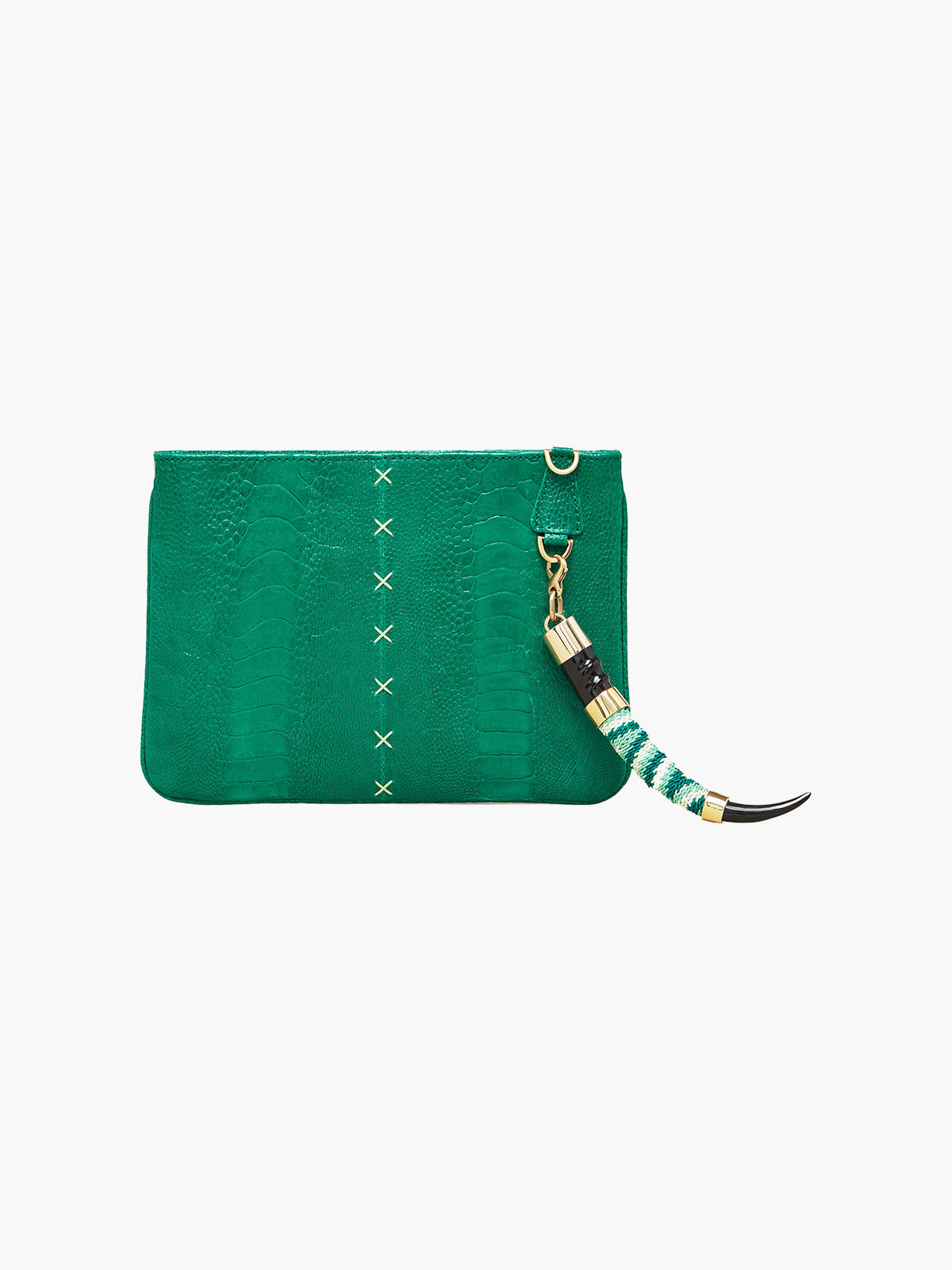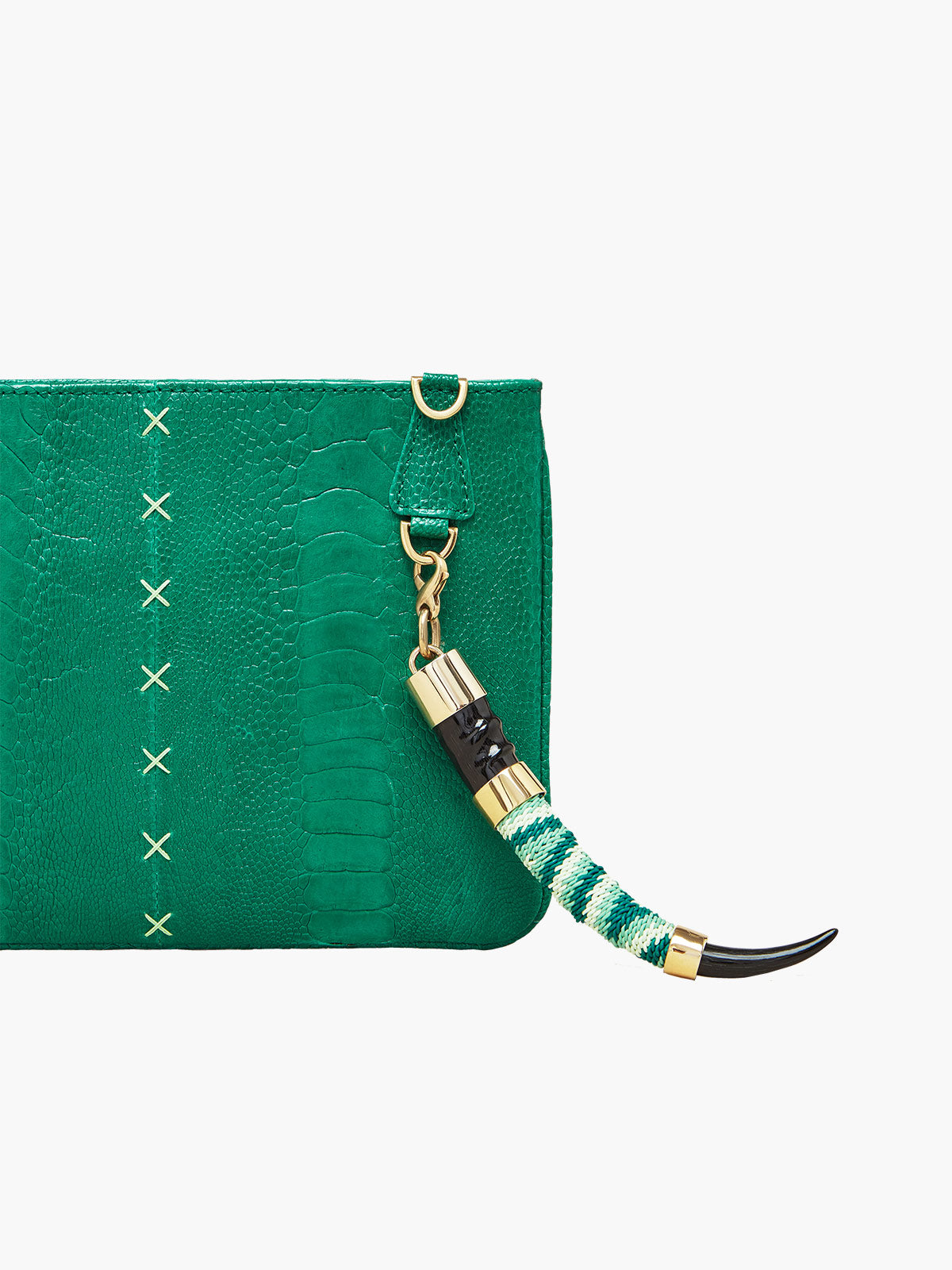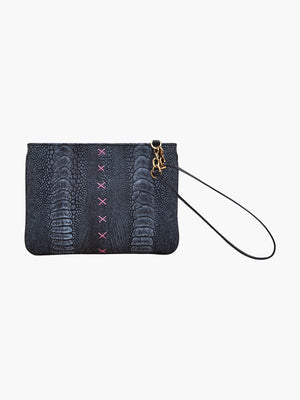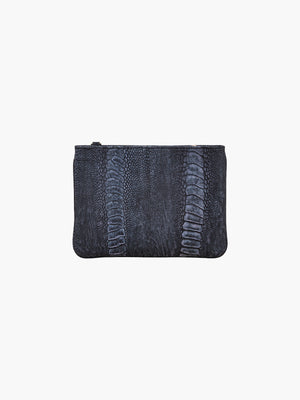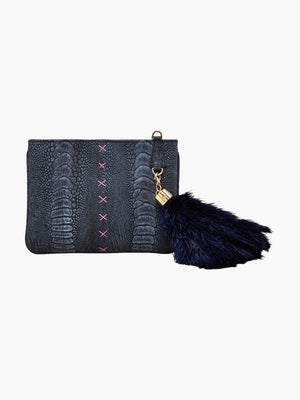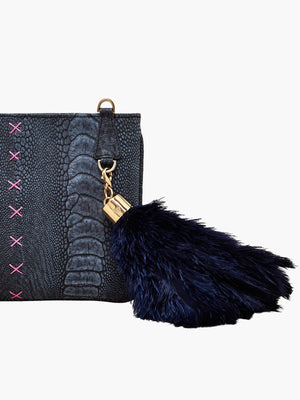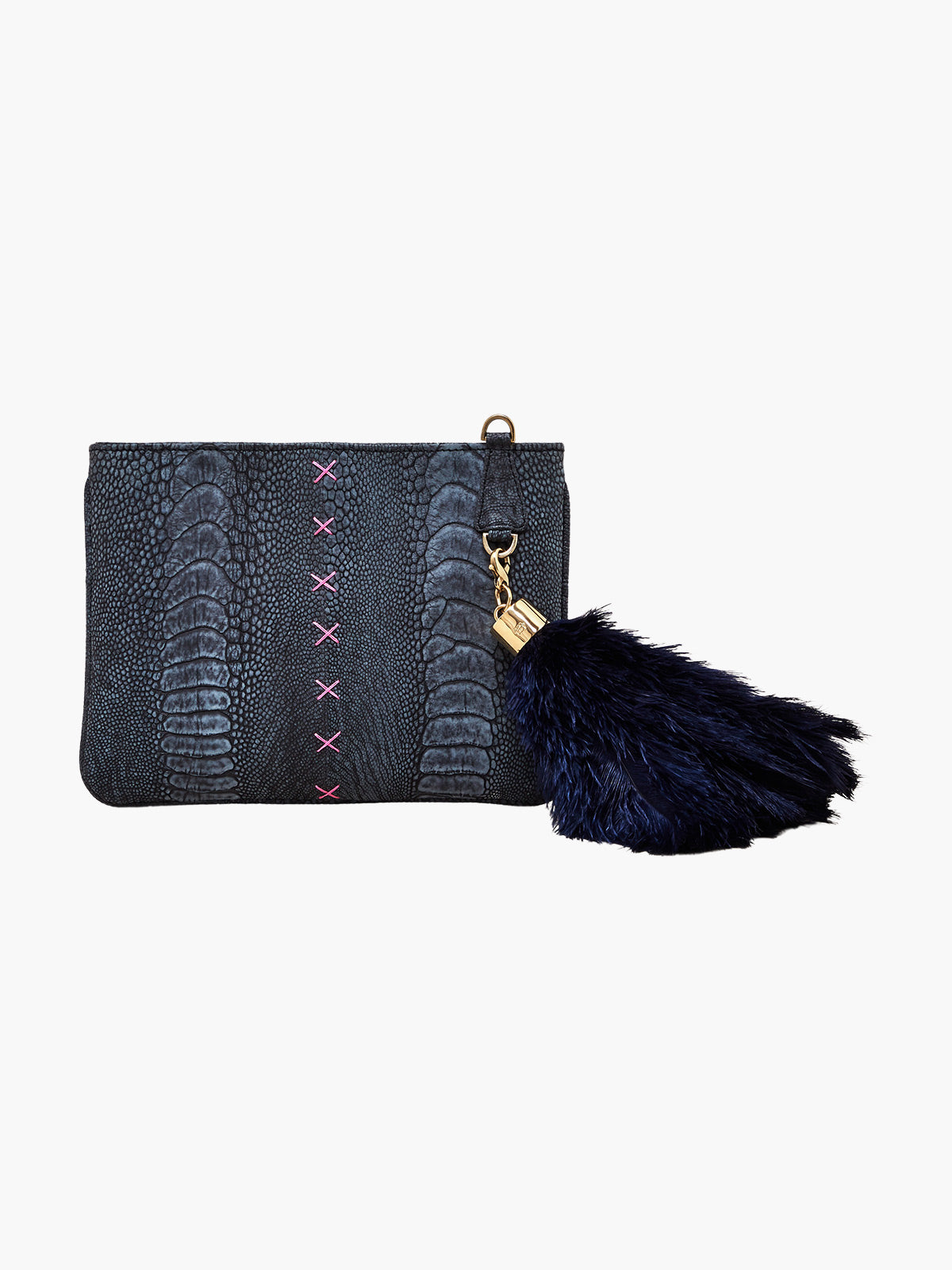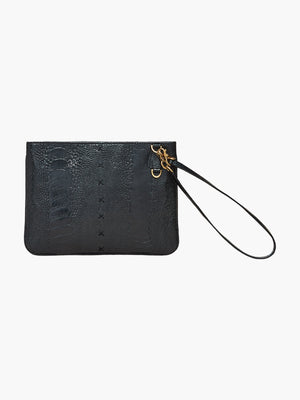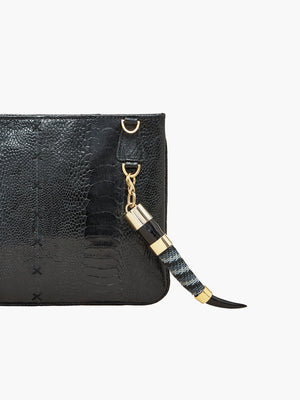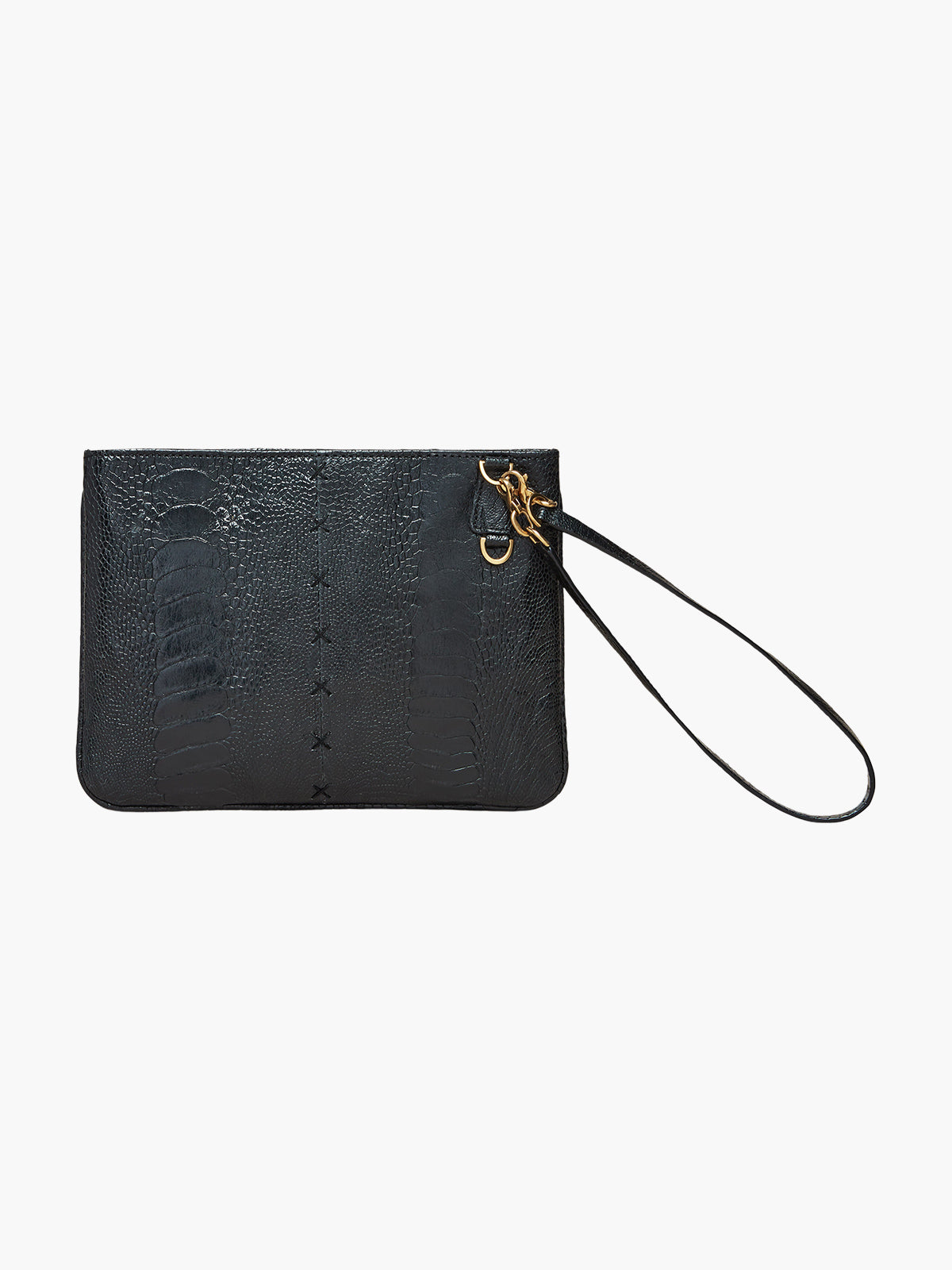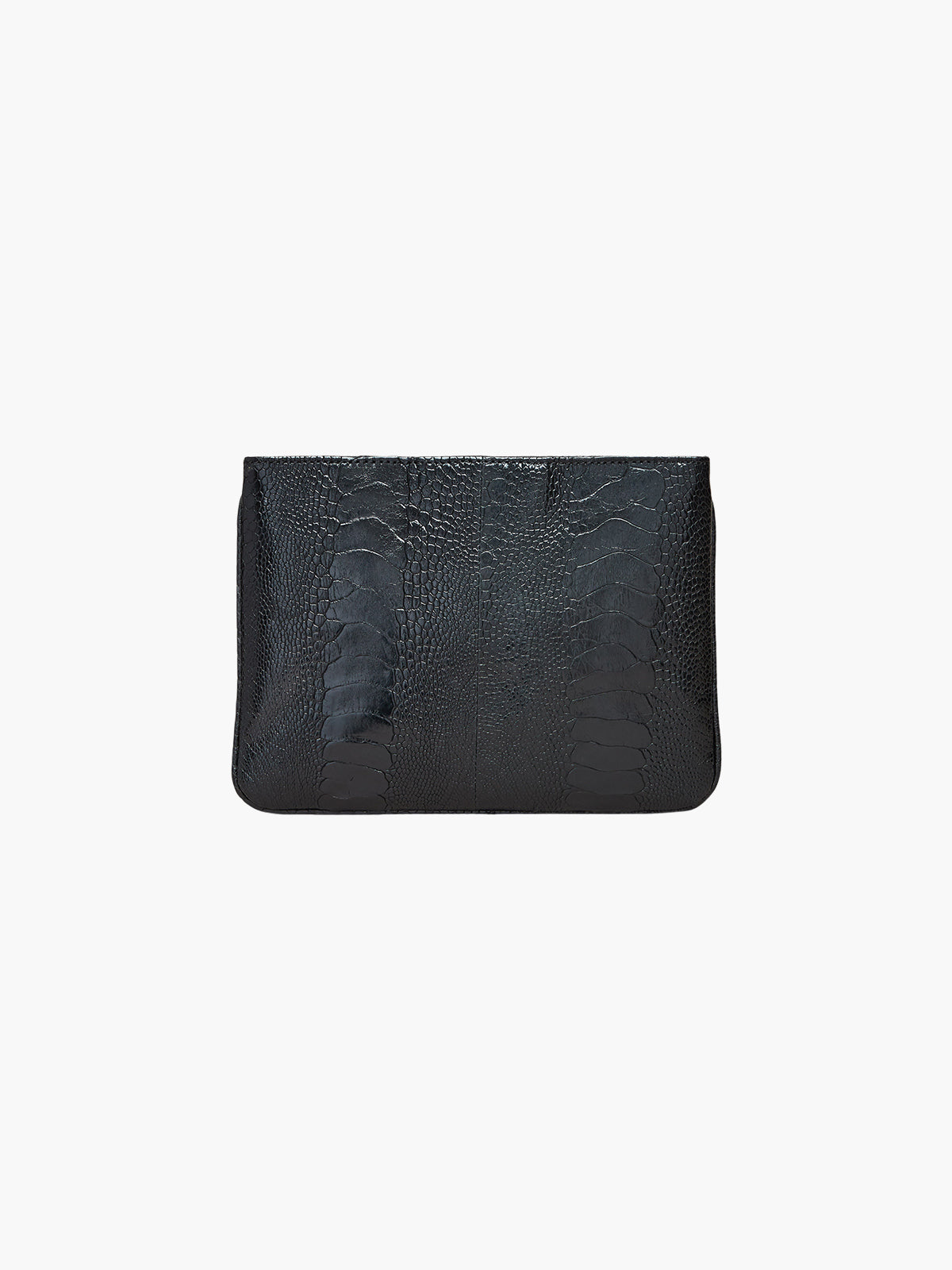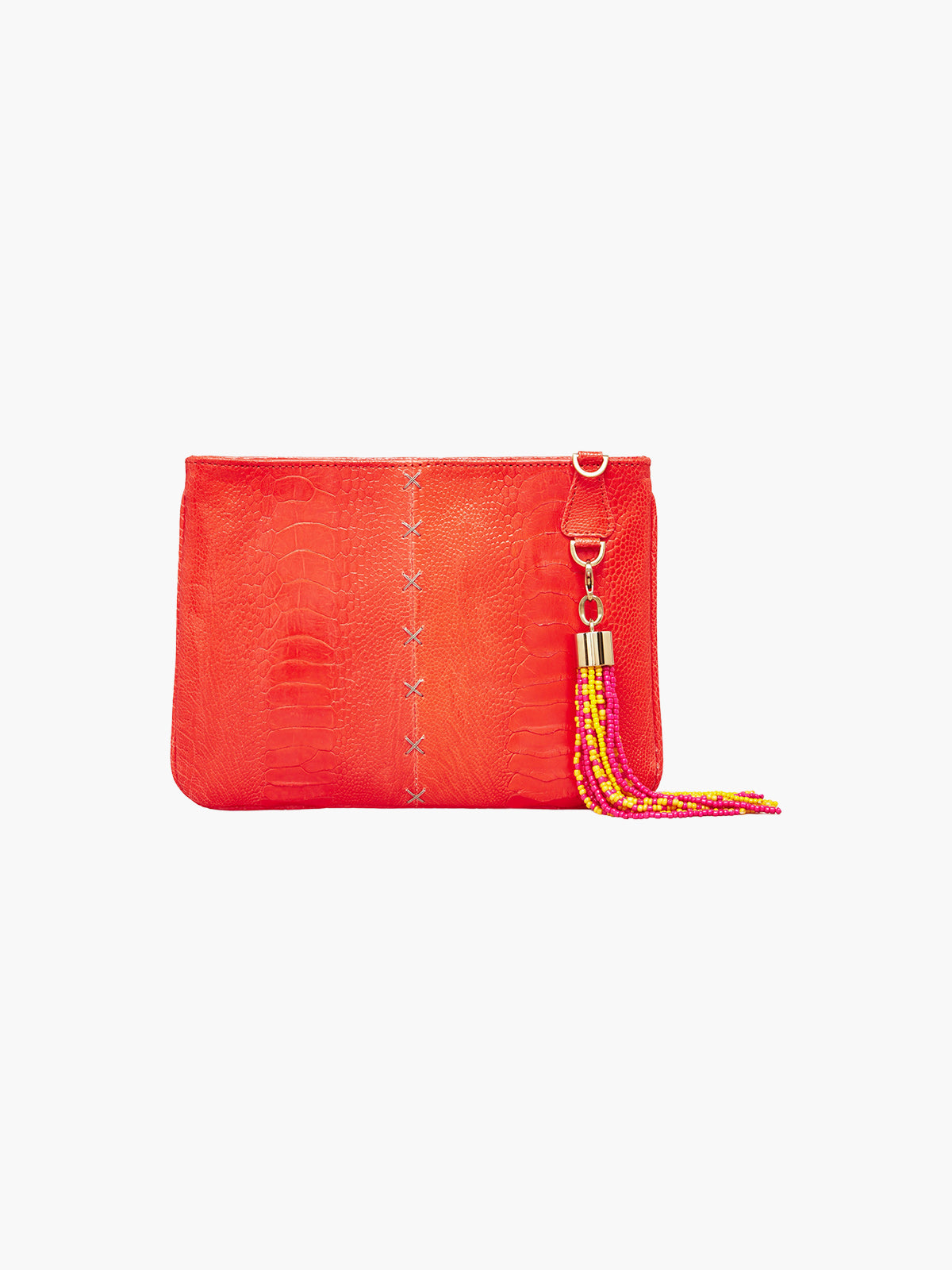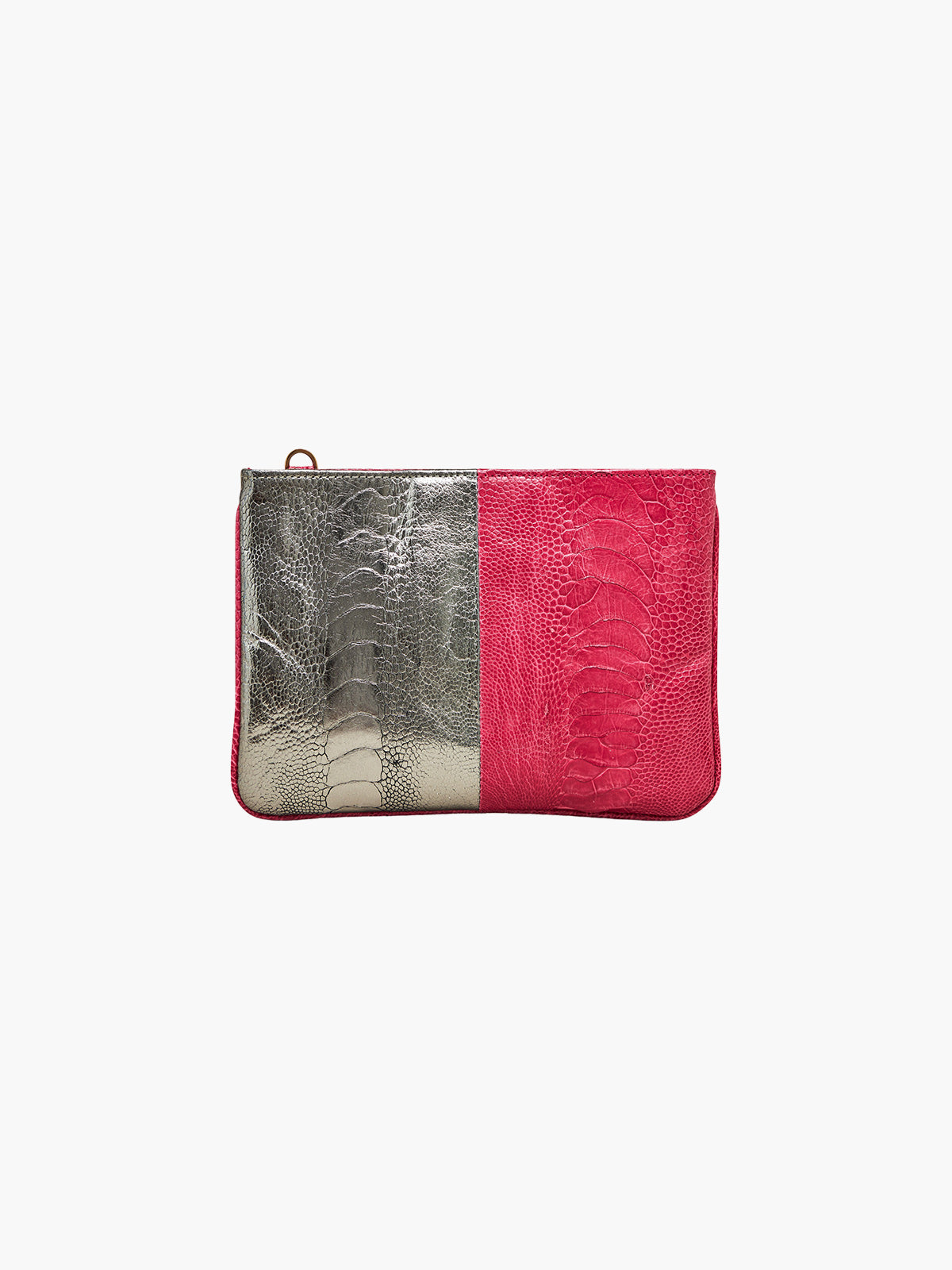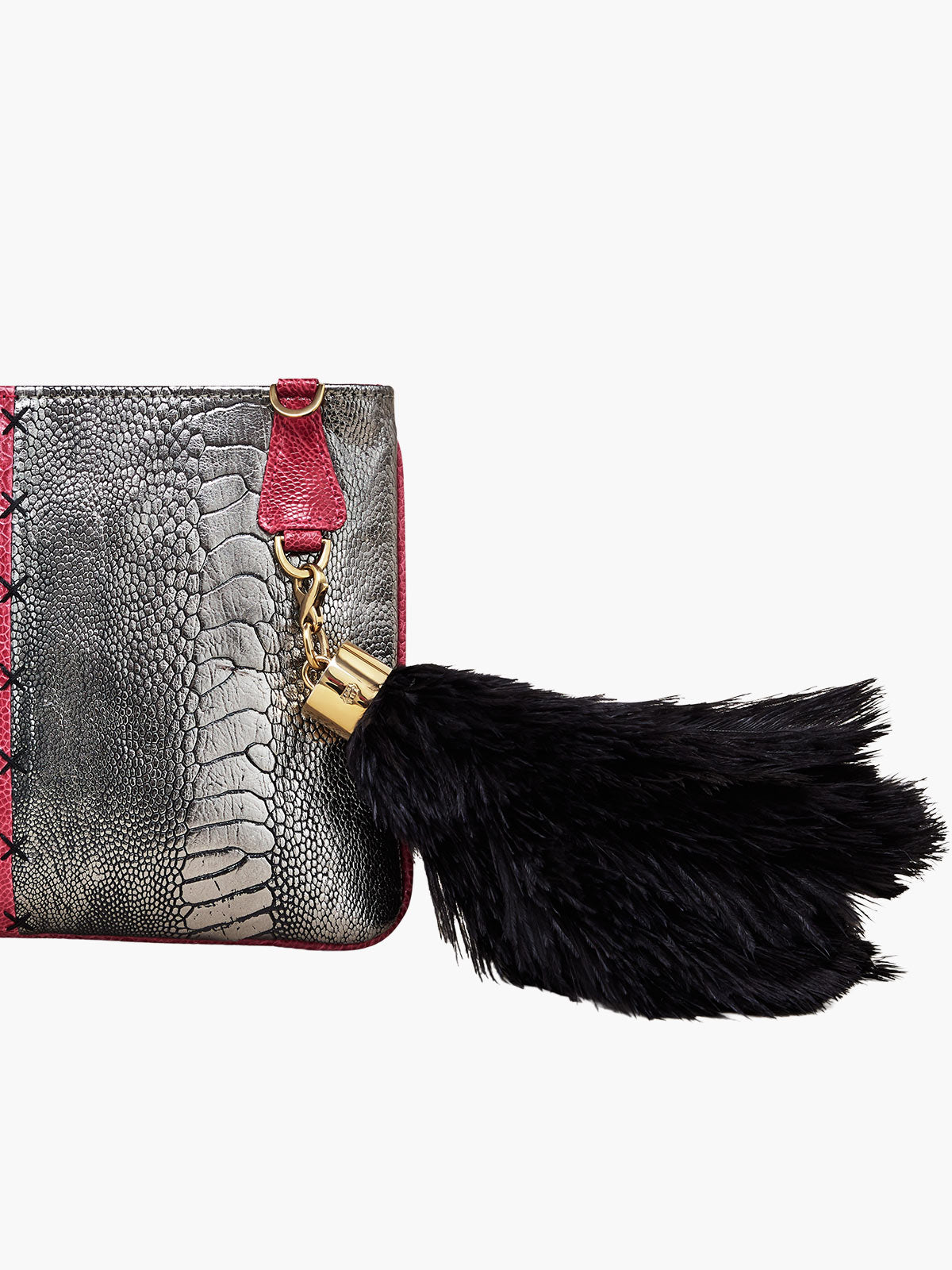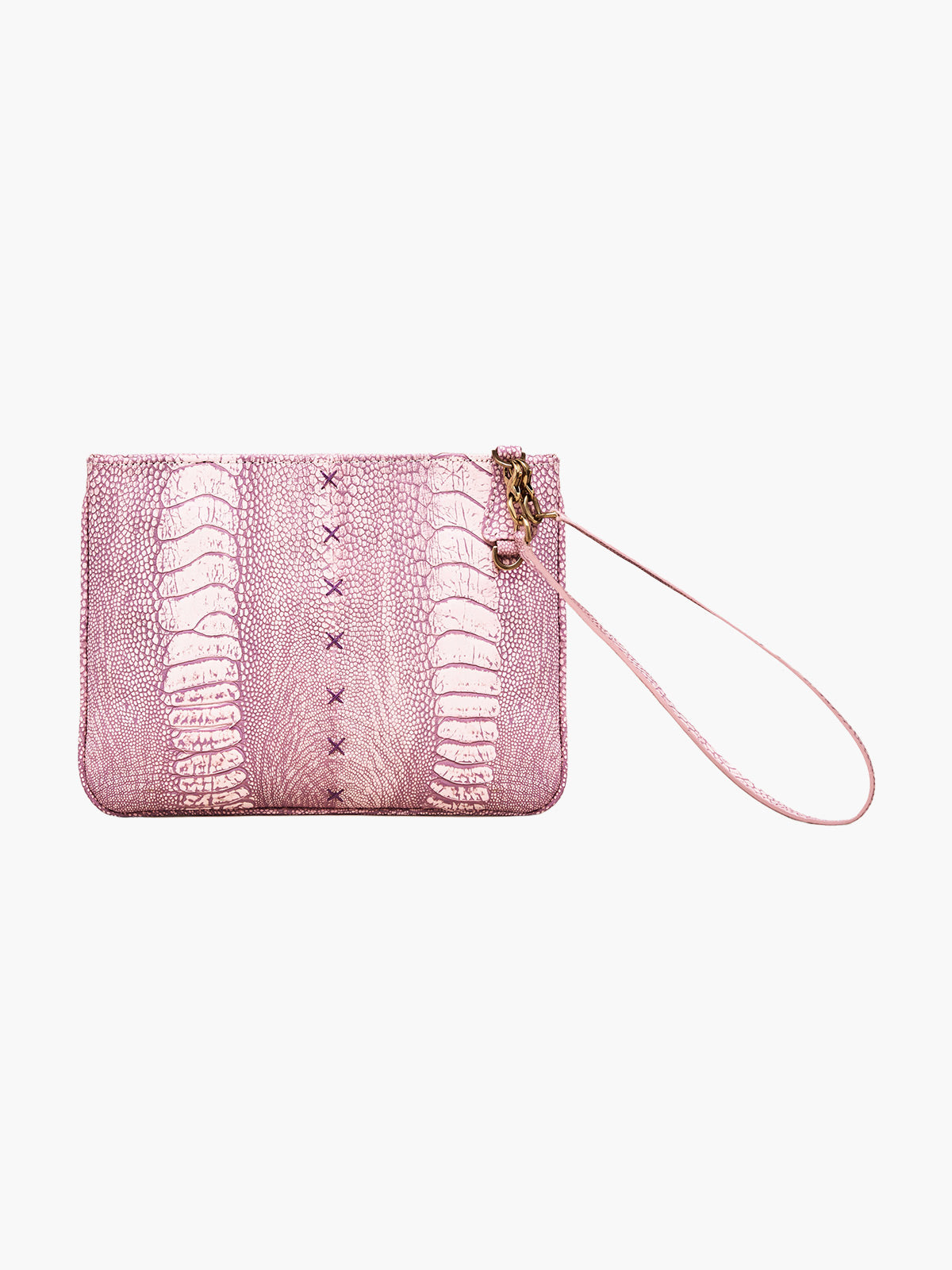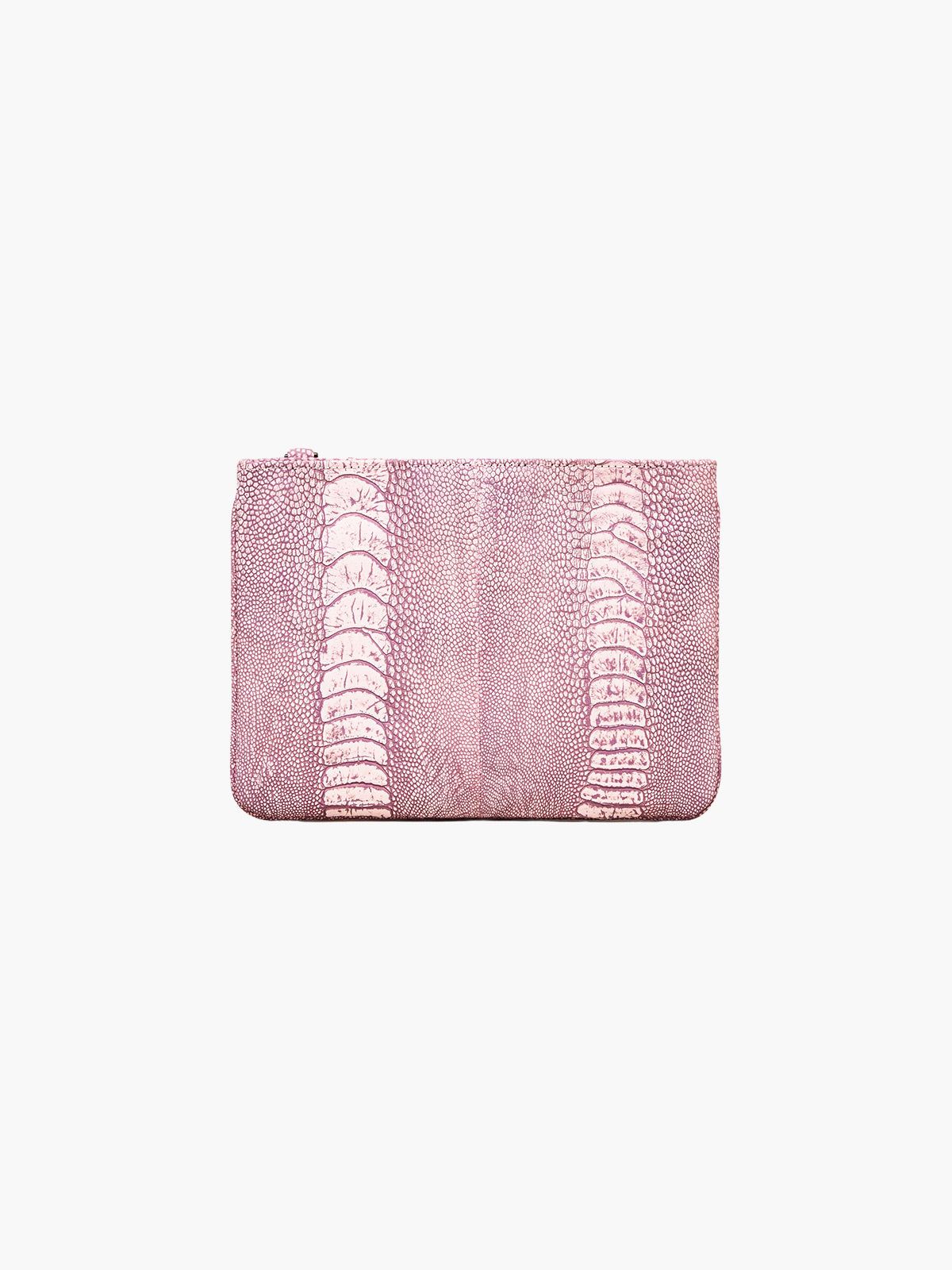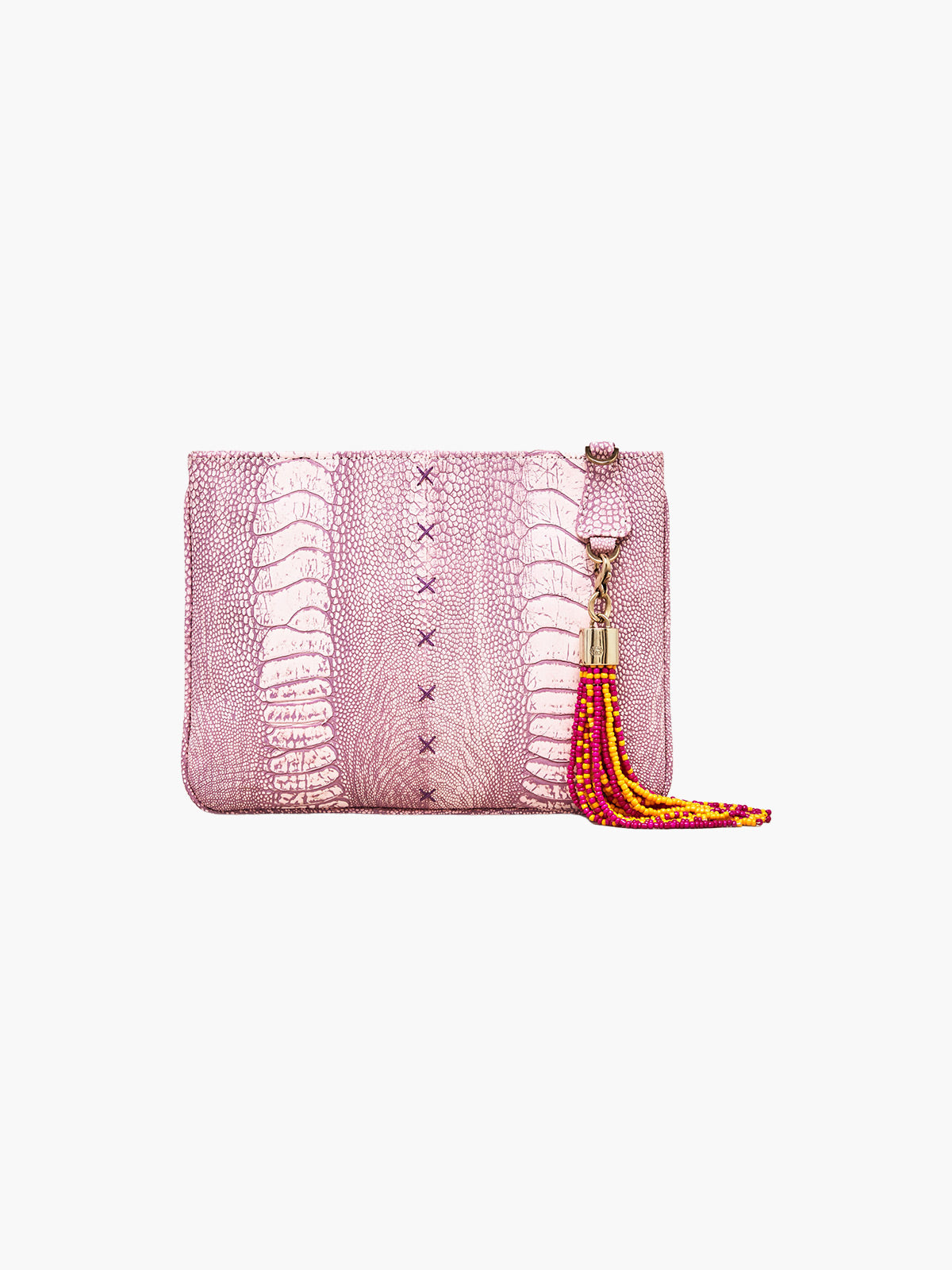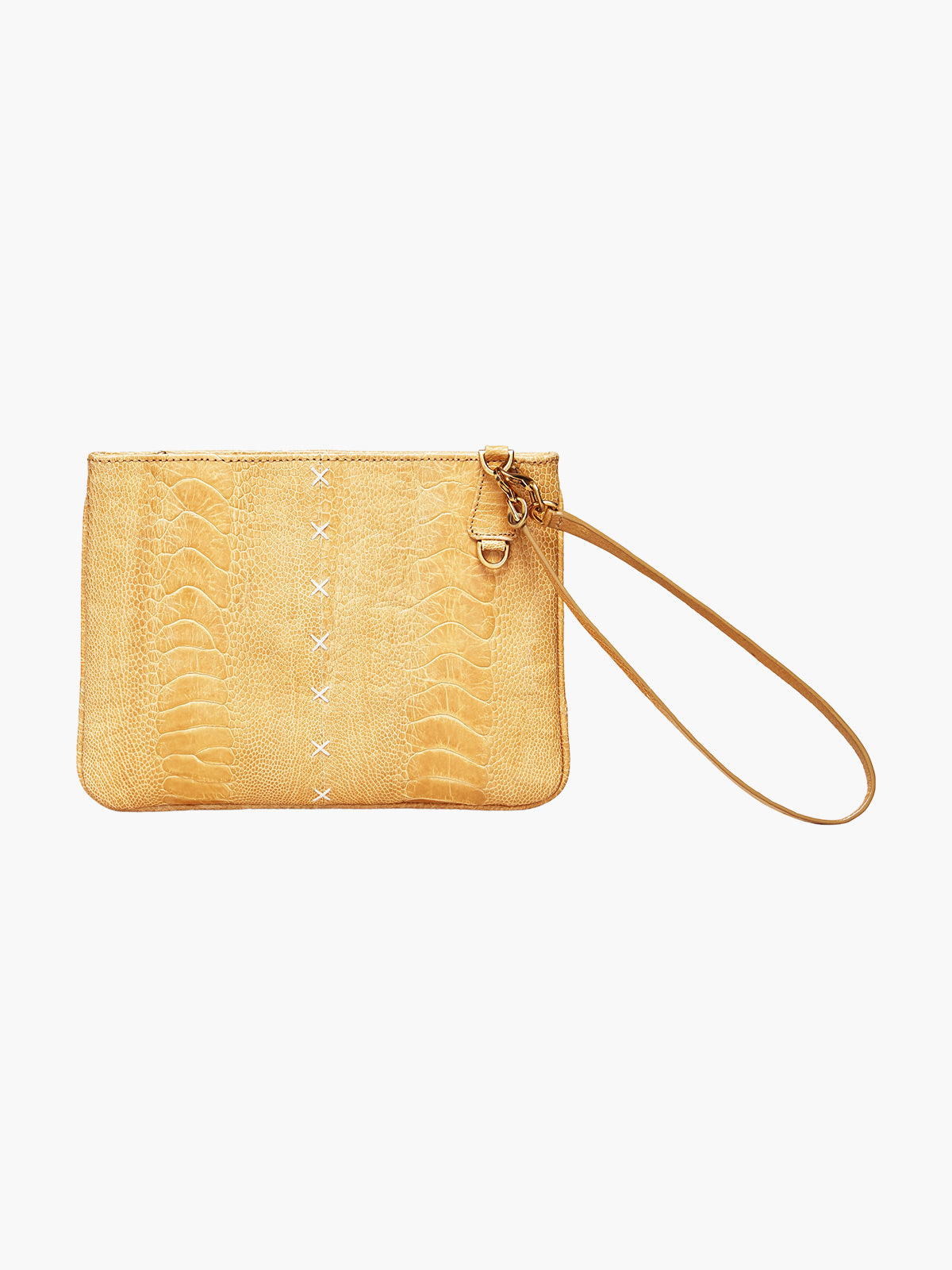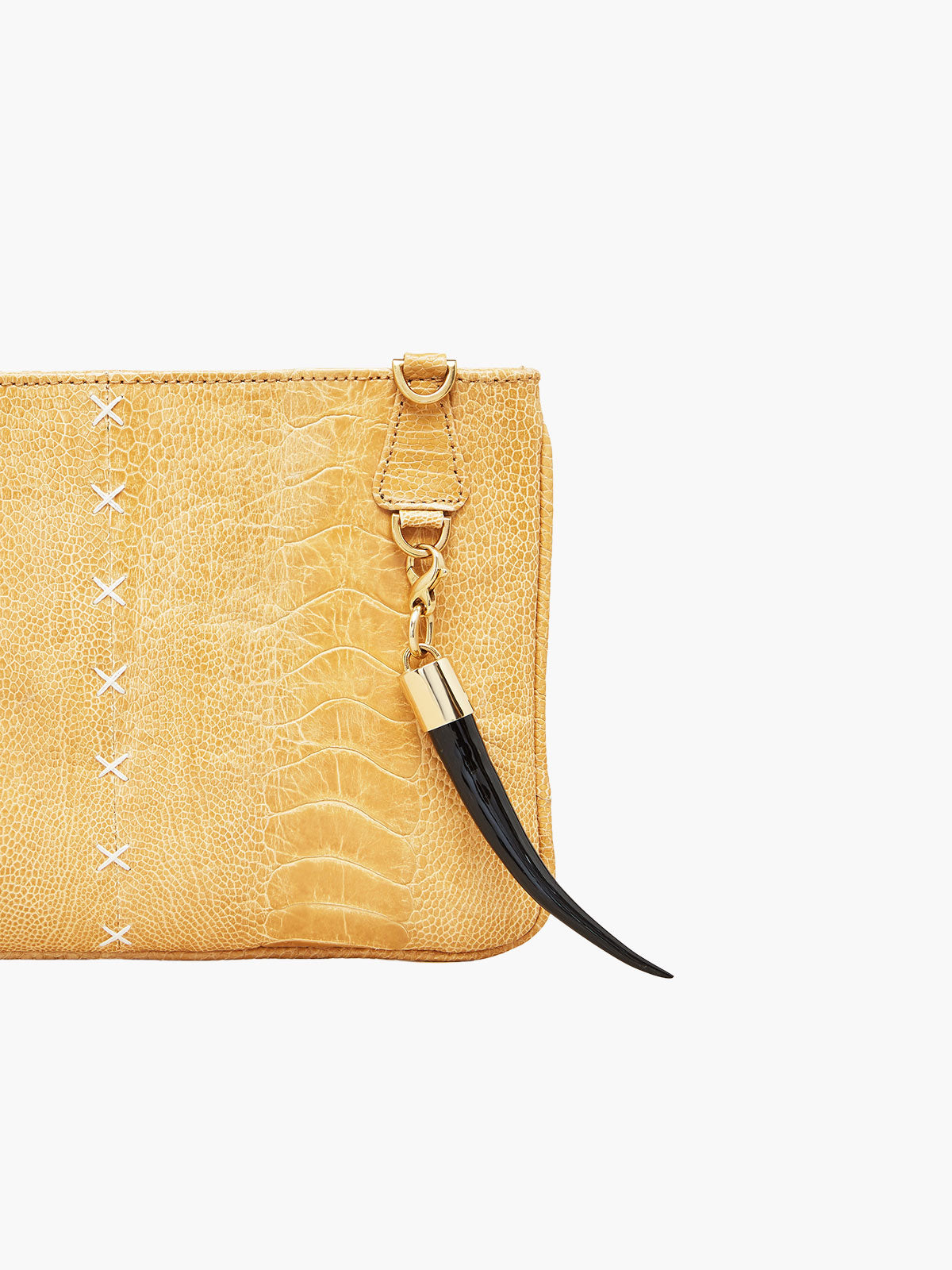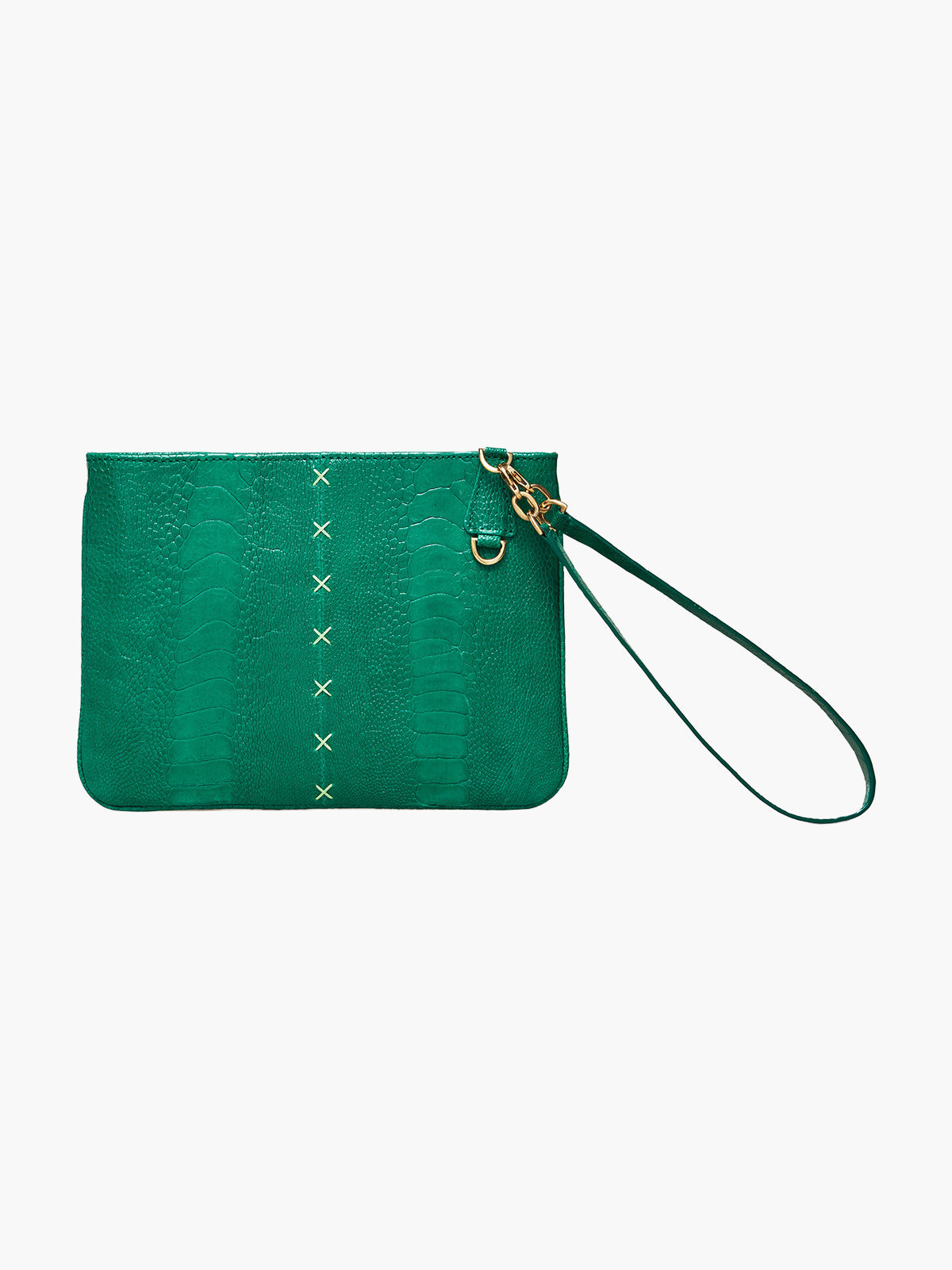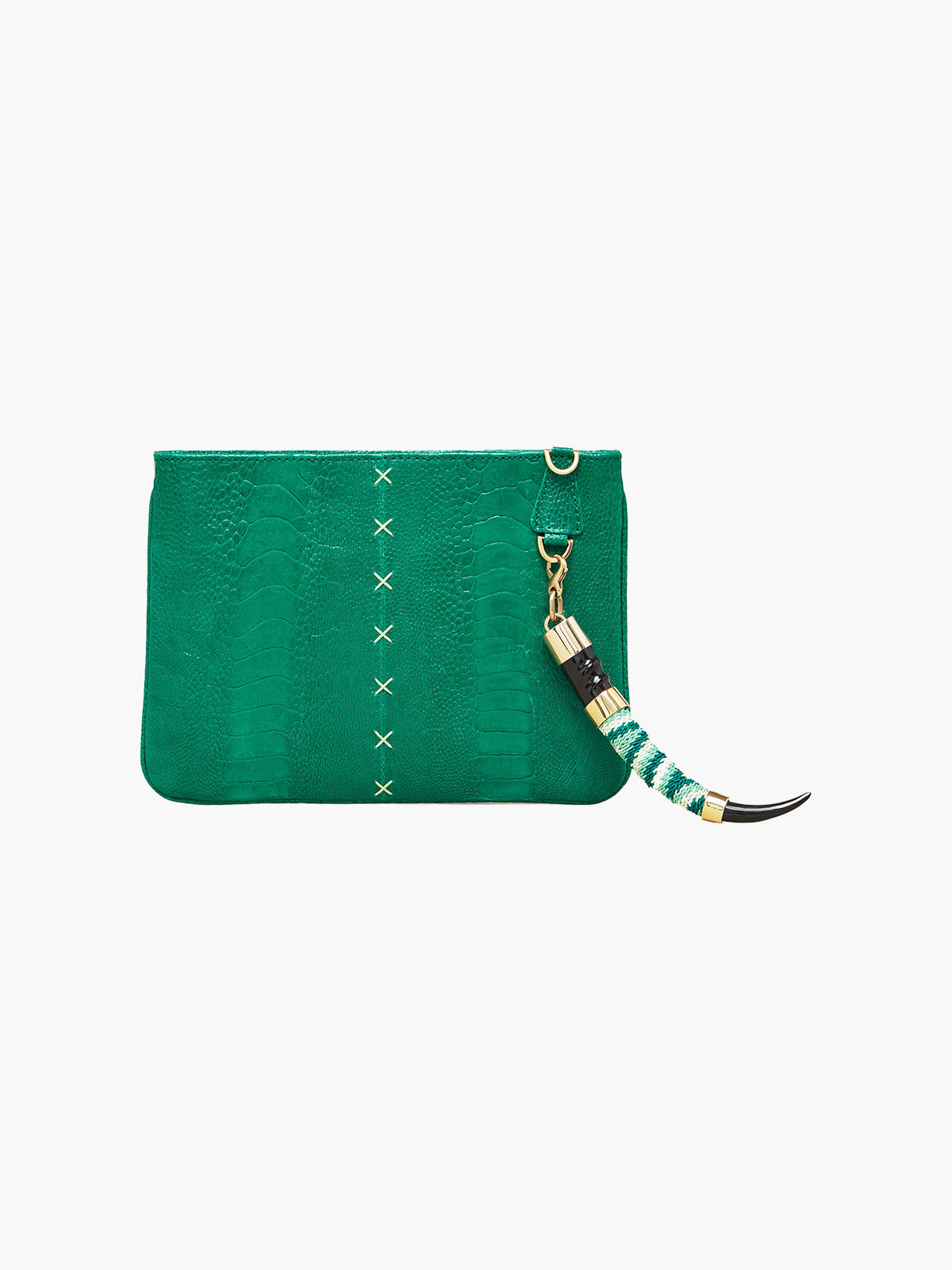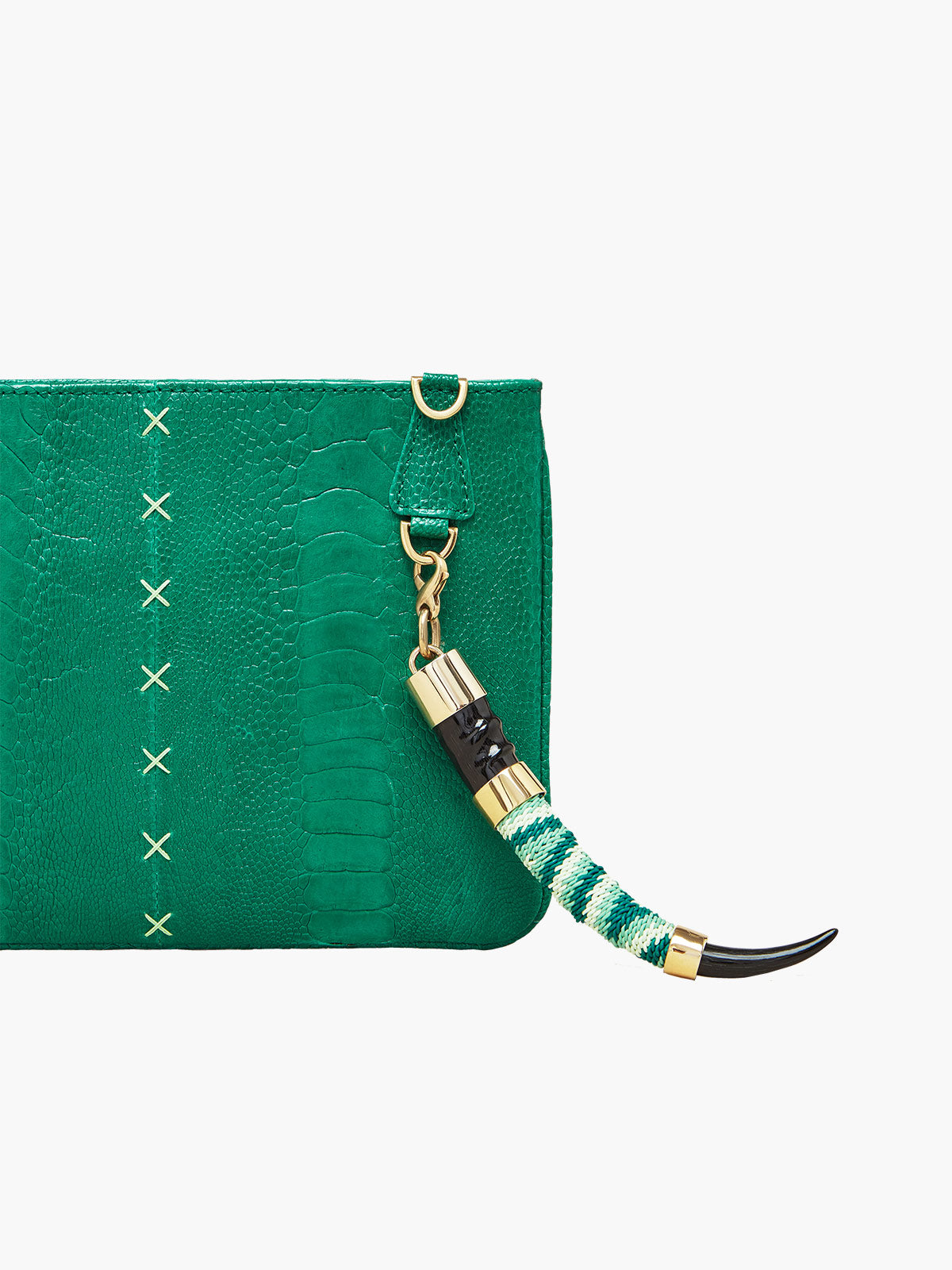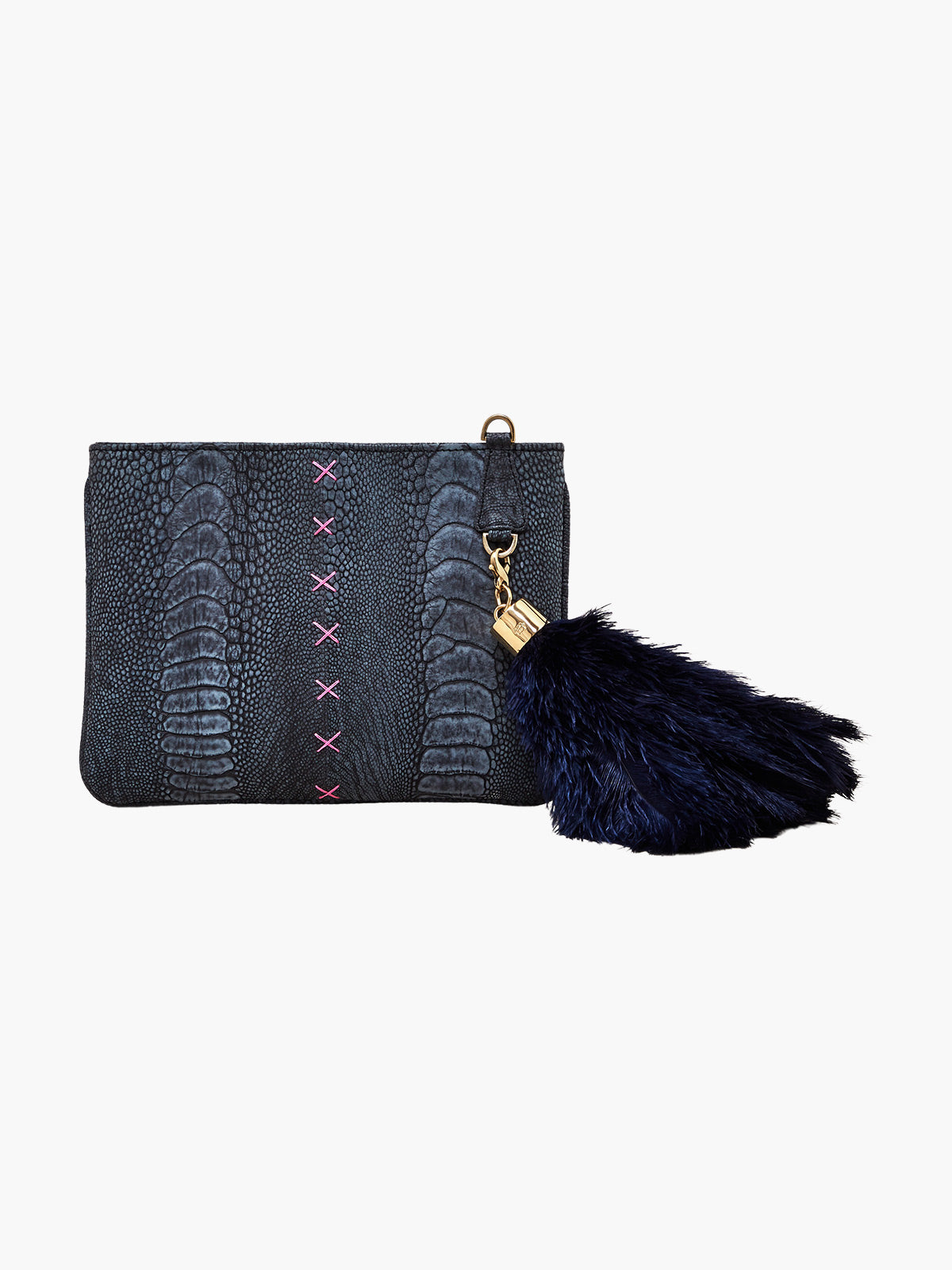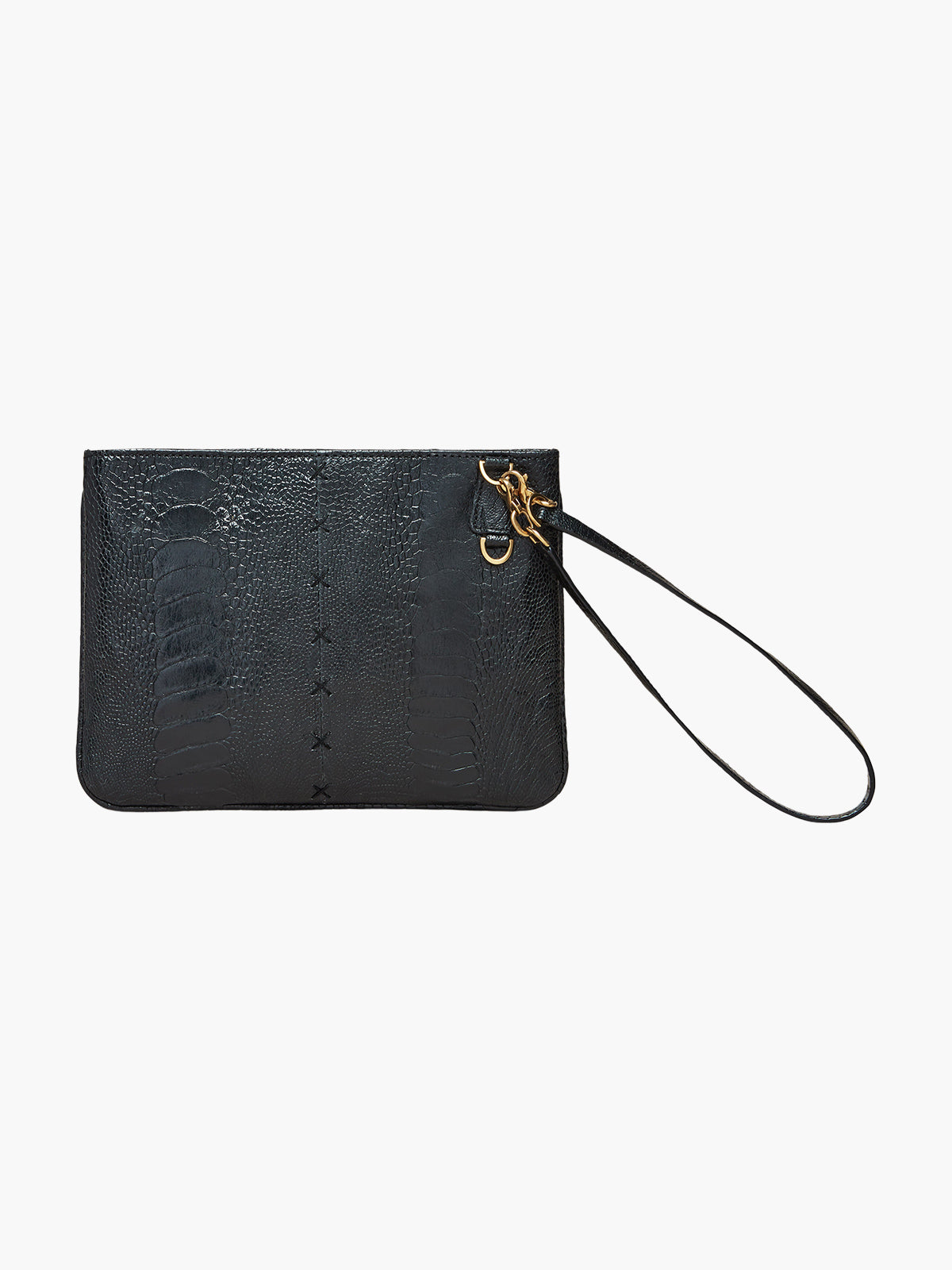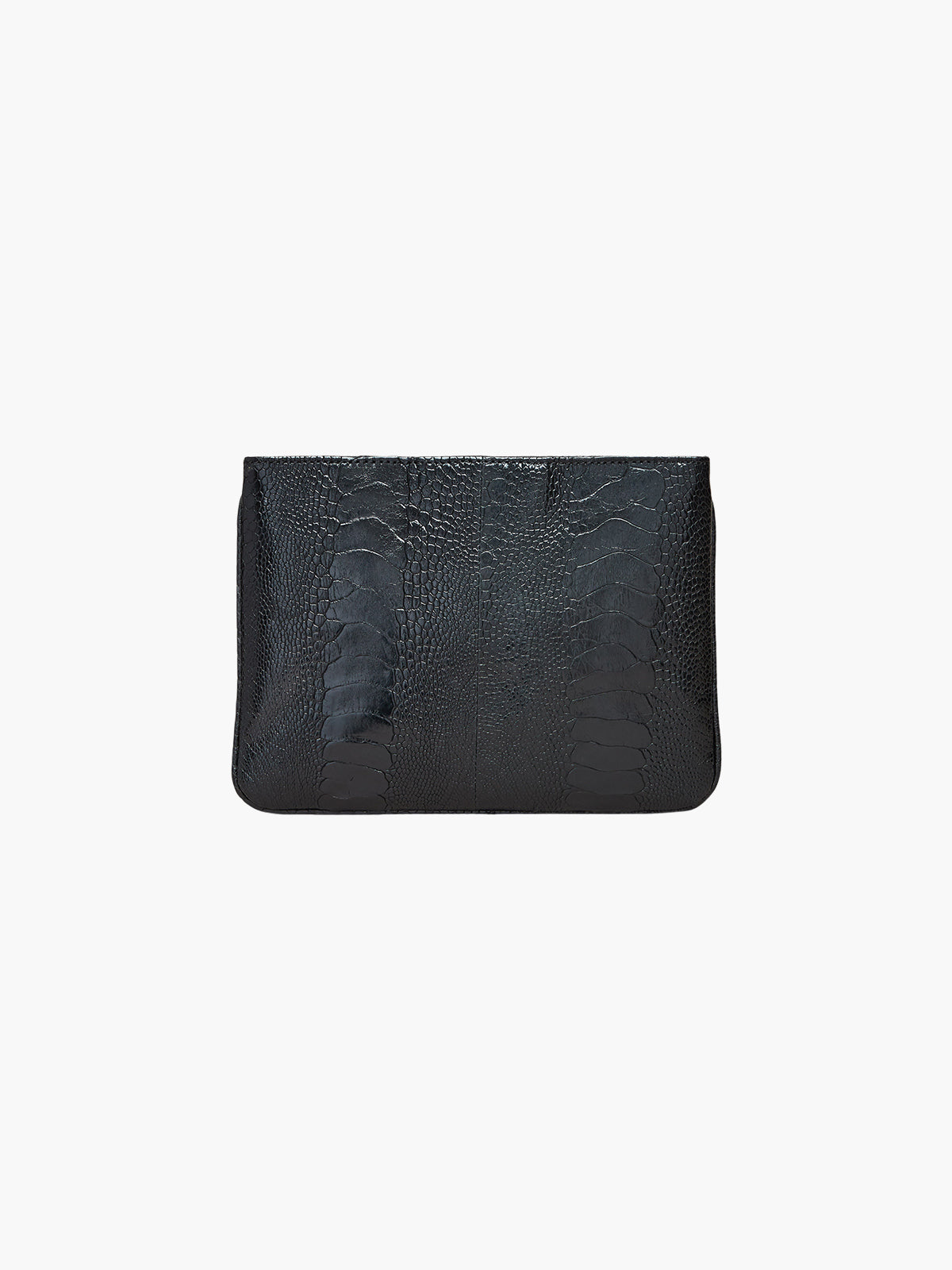 Region
South Africa
united states
Cause
Artisan craft,
Emerging economies,
Sustainable materials,
Story
Details
Size & Fit
Shipping & Returns
Our Okapi Aja Ostrich Shin in Chili Red features a slim rectangular shape with hand-stitched details and zipper closure. Handmade gold plated D-rings and a removable strap allows the bag to be carried over the shoulder or as a wristlet clutch. Named in honor of AJA, 'The African Goddess of Forests' a wise woman and healer in African mythology, this piece is handcrafted by artisans in South Africa. Beaded charm not included.
The ostrich skin used for this piece was sourced from by-products of the long-standing practice of free-range farming in South Africa, these leathers are cut from materials that would otherwise be thrown away.
Okapi has received the Positive Luxury Butterfly Mark in recognition of its dedication to ethical and sustainable practices.